News
Entries open for wearable arts show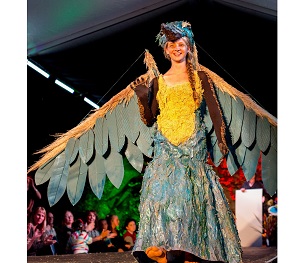 Entries have opened for this year's Wearable Arts Show in Manukau, South Auckland.
The show is the highlight of a week-long event, Eye on Nature, organised by the Manukau Beautification Trust.
Trust organisers say the competition gains in popularity each year with entries growing increasingly more sophisticated.
This year's theme is Water for Life and entrants are encouraged to use organic and recycled materials to create "wow" costumes with water themes.
The competitors will model their garments before an audience at the Auckland Botanic Gardens in Manurewa on Saturday, 9 April. First prize is $1,000.
Judges will be looking at the quality of garment construction, originality, the creative use of materials and relativity to New Zealand
Entries are open to schools across Auckland for students from primary, intermediate and secondary levels.
Schools can access information and entry forms online at www.beautifulmanukau.org.nz/Wearable-arts-2016.html
Entries close Friday 18 March, 2016.