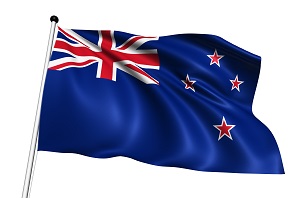 The Buy New Zealand Made Campaign is about more than encouraging New Zealanders to buy and sell locally made products.
It also pushes for the export of New Zealand products and brands across the world. Those involved say they are aiming for, "pretty much World Domination".
Buy New Zealand Made is owned and run by Business New Zealand, which began the campaign in 1988. The kiwi in the triangle tag is iconic – it has been around since the campaign commenced and represents products that are home-made and home-grown.
But, the commitment to buy local in New Zealand can be trickier than in Australia. According to Trina Snow, the manager from Buy New Zealand Made, "Unlike Australian law, New Zealand does not specify exact proportions of material or labour content. So working out if products qualify can be tricky," she said.
A precise formula that will prescribe exactly which products fit the bill cannot be given but there are guidelines and considerations for what constitutes New Zealand made:
• For a clothing item, where is it actually changed from a fabric into a garment?
• For a food item, where is the essential character of the food created?
• For a manufactured product, is it substantially manufactured in New Zealand? Where was the critical componentry manufactured? Are any significant stages of manufacture carried out overseas?
"The test as to whether a made in New Zealand claim breaches the Act is based on whether such a claim is likely to be misleading to New Zealand consumers. We have guides on our website if you require further information on this," Ms Snow says.
The Buy New Zealand Made concept is easy to sell, she says: "Kiwis love New Zealand made products and most prefer to buy them too. We're guessing if you're here reading this, then you feel the same – so join us in the campaign and show pride in Aotearoa. You're not only buying great, high-quality products, you're promoting growth and job opportunities within your country.
Added to the ingrained sense of national pride is the fact that according to research by Mintel, the top consumer trend for New Zealand and Australia that relates to healthy eating, is that consumers are now more than ever, concerned with labels and what is in their food.
The sugar free, gluten free, non-processed food brigade are making their needs known en-masse.
These consumers prefer to eat local produce, buy local clothing, cars and in fact all goods, if possible. All consumers are more concerned with exactly what they buy, where it comes from and what the ecological impact of those goods are. Interest from consumers in the Buy New Zealand Made campaign "appears to be increasing in a lot of different areas such as food, gifts and souvenirs, baby products etc.," Ms Snow says.
Reliable and accurate labels and logos are therefore more important than ever and when you see the New Zealand Made logo on a product, you know that the product is in fact made in New Zealand. Companies that use these logos are members of the campaign and have to follow the rules of country of origin labelling.
"We have a complaint procedure in place that is used if there is someone or a company who believes that our members are not using the logo as they should be. This provides an accountability for each of our members."
Beware, there are many other logos that depict products as New Zealand made that have been created by individuals and various companies, but these are for their own private use and so they are not held to the same levels of accountability.
Logo type
The Buy New Zealand Made campaign's logo for country of origin labelling has changed slightly over the last three years. The "old" original logos and the new logos all depict a product that is New Zealand made according to the rules of our Fair Trading Act. There were a number of logos and so they had to change. "We now have three in circulation all though some of our members are still using the original artwork," Ms Snow says.