News
Video collaboration – the delivery of borderless education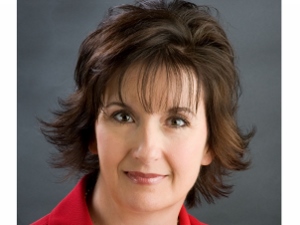 As educators, we are constantly bombarded with a wealth of new technology. For teachers, deciding what to select and how to use these technologies and apps in the classroom can be confusing. For me, the use of technology should be driven by what makes teaching and learning more engaging and fun for students and teachers alike.
The New Zealand Government has invested significantly in ensuring school children will have access to the most innovative 21st-century learning opportunities. This includes connecting every school to ultra-fast broadband and the $211 million managed Network for Learning (N4L), part of a plan to get fast, reliable, uncapped internet into schools.
One of the biggest trends in the global education landscape right now is video collaboration. Primary, secondary and tertiary sectors are all transforming the way they teach, helping students get equipped for the digital age. Through technologies like video collaboration, educators now have the ability to defy distance, creating borderless classrooms that provide educational equity for all.
Video collaboration also allows us to create a collaborative learning environment where students are more engaged, capable and developing higher critical thinking skills. Classroom-based collaborative environments are online spaces — often cloud-based — where the focus is on making it easy to collaborate and work in groups, whether the students are in the same physical location or not.
Benefits of Video Collaboration in Education
1. Classroom experiences and learning opportunities are enhanced: students have the chance to participate in virtual excursions, speak other languages and chat with subject-matter experts.
2. Improved access to education: better access is delivered for those students who are too ill to come to school, live remotely, or who are travelling.
3. Student achievement is likely to improve: students have the opportunity to practise skills they need in the workplace. In addition, students gain applied skills employers need such as critical thinking, problem-solving and team work.
4. Increased productivity for educators: remote participation in workshops and seminars helps educators avoid unnecessary travel. It also allows them to connect and share experiences and learning modules with teachers across borders.
5. Improved distance-learning: students enrolled in distance-learning programmes can benefit through virtual and interactive face-to-face encounters which increases engagement and participation.
Virtual school excursions
Video collaboration technology is allowing schools to explore new ways of teaching that are enriching students' learning experiences. With faster band-width available, more schools are using video technology to participate in virtual excursions.
Schools can join virtual education events that allow students to participate in a diverse range of learning experiences from trekking into the jungles of Borneo to observing the transit of Venus with commentary from a professor in astronomy. These events allow students to interact with others and are a highly effective way of increasing the absorption of knowledge.
Tips for first-time collaborators
1. Content sharing – with the right video conferencing solution, e.g. high definition, you can see all the participants clearly, plus share content with them anytime, anywhere – all in real time.
2. Can I have your attention please – video collaboration features eye contact and non-verbal cues, encouraging everyone to collaborate and contribute as if they are in the same room.
3. All eyes on the board – choose a video collaboration solution that allows everyone in your meeting to brainstorm and annotate directly on your content in real-time.
4. Being a good host – full participation is easier when you use video collaboration and content sharing technology that lets you see everyone you've invited to a learning experience while also viewing and annotating on the content.
Content and resources to get you started
There is knowledge available that make it easy for teachers to use video collaboration technology to its greatest advantage. Take 'Collaborations around the Planet' (CAPspace) as an example. Over 15,000 teachers from 56 countries currently use CAPspace to post collaborative projects, seek partner schools, or participate in special events.
Where to from here?
It's clear that the transformation of learning in New Zealand has been fast-tracked with the rapid advance of technology combined with widespread availability of ultra-fast broadband. Where do I think that will take us in the very near future? It will enable any location to become a collaborative learning space paired with access to curriculum rich resources that will drive greater demand for digital learning. Expect to see students seeking services such as e-tutoring, e-mentoring, and later on, e-internships, which are all focused on guiding them towards a successful career in the global economy. Defying distance through video collaboration inside and outside of the classroom will soon be commonplace.
Marci Powell is Polycom's global director for Education Industry Solutions and chair emerita and past president of the United States Distance Learning Association (USDLA). A former teacher, she has over 20 years' experience in her field, with expertise in thought-leadership and strategic planning in the use of technology to address education needs.