News
Onehunga High School utilises online driving theory test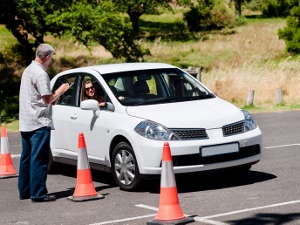 Onehunga High School is one of the first schools in the country to take advantage of Theorytest.co.nz, an online theory test platform, which helps prepare teenage drivers for the road.
The series of engaging, dynamic online tests has been developed by Elegant E-Learning to help teens learn to drive by using the technologies they use every day. After launching in January, Theory Test contacted local schools, libraries and non-profits to help teens affiliated with these organisations prepare for their written tests.
"With as many as half of all teens failing their written theory test the first time they take it, we felt that something needed to be done to better educate teens on road safety and regulations," founder and CEO of Elegant E-Learning, Inc. Andrei Zakhareuski said.
"After speaking with teens across New Zealand, we quickly realised that they are not adequately prepared for the written theory test because they find it hard to study the paper learning manual.
"Our initial conversations with New Zealand schools, libraries and non-profit organisations indicated a need for greater access to our free online learning platform for teen drivers," Mr Zakhareuski said. "We now offer free, branded portals for qualifying organisations."
Careers advisor at Onehunga High School, Lorraine Jackson, said she felt the personalisation of the online testing portal and the fact it was colourful would have more appeal to students.
"OHS was easily recognisable and familiar, which instilled confidence in the online tests and made students feel they had the backing and support of the school – not being just on one's own doing the online study."
Learner drivers can access the Theory Test platform from one of the partner organisations, or from home, 24 hours a day, seven days a week. Teens can take online quizzes that reflect questions likely to be asked on the actual theory test administered by the New Zealand Transport Agency. The platform immediately lets the student know if his or her answer is correct. If the answer is incorrect, Theory Test provides the correct answer to educate the student and eliminate confusion.
"We are proud to partner with Onehunga High School and are confident that our partnership will play a role in helping teens better prepare for their written tests, and better understand road safety," Mr Zakhareuski said.