Property
Not all fences are created equal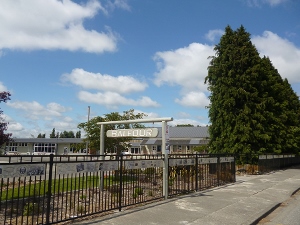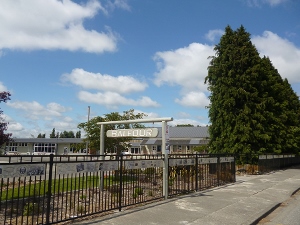 Once schools were a neighbourhood facility: an open environment and gathering place for education, community and family events. Fear of crime, abduction and indeed terrorism over time has caused a shift, leaving some schools looking like locked-down facilities. Although some of these fears are very real, schools need to adopt perimeter security measures that are not only safe and sturdy, but also aesthetically pleasing. The aim is to keep kids safe while providing a more welcoming atmosphere. So, with this in mind what do you need to consider in both perimeter and specialised fencing?
In terms of the safety of students, security of your school, and separation of various areas, there are many prerequisites to consider before purchasing your fencing. But if you are an education provider, you do not just want to meet the minimum requirements, you also want it to look great and you want fencing that will suit your needs for the long term. There are various factors to consider when deciding on the types of fencing in your school.
According to the sales manager at Boundaryline™ fencing systems, Hugh McGaveston, "school fencing needs to be cost-effective, durable for the long-term and low-maintenance" and most importantly needs to "comply with the Fencing of Swimming Pools Act 1987 even if the fences are not being installed for special need requirements". Boundaryline™ has a long history of supplying fences to schools throughout the country, from Kaitaia in the far North to Tuatapere in the Deep South.
They work with designers, school boards, project managers, and fencing contractors to provide a complete project package to meet the required regulatory specifications and also provide gates to suit the projects, including wheelchair access gates, childproof gates and automated access systems.
Mr McGaveston makes other recommendations, "a minimum height for perimeter fencing should be 1.5m" and if there is neighbouring properties that you need to shield from noise "acoustic fencing" can be used. If privacy is a requirement of the school or indeed the neighbours, this will decide whether or not see-through or solid fencing is required. Of course schools may have some personal and very specific individual requirements such as: is the fencing is required for protection of special-needs students, or for security? Or are there any local by-laws or property covenants regarding height restrictions or colour? He also explains, "Schools must also consider what access is required to fenced areas and whether the fencing is bordering sports courts, therefore requiring ball retention."
At first glance, this can be a daunting experience for many fledgling schools, so the recommendation is to completely evaluate your location and your local legislation to make sure you avoid any controversy. Or indeed seek expert advice from experienced security and perimeter-fencing experts. Now that you know what to consider, take a look at a few of the latest designs and trends in the fencing industry to help you make a decision.
Knowing your height, transparency, security and colour requirements, it's important to consider your material. The traditional choice for school fencing in years past has typically been "galvanised wire fencing". However, Mr McGaveston claims "tubular metal fencing like the Boundaryline Durapanel range is now the most common choice for fencing, providing a strong and a good-looking fence and aluminium is becoming a popular choice for schools due to low-maintenance and its suitability for coastal environments."
But what about installation? A 200-300mm-wide concrete mowing strip below the fence is a common choice as this helps keep things tidy. Boundaryline™ DuraPanel in the Polo style is a common choice for school perimeter fencing because it has a long anti-scale gap but with a flat top; that means there are no spikes or rods to injure, should someone attempt to scale the fencing. However, if security is your primary concern, according to Mr McGaveston, "A school should consider Boundaryline™ SentryPanel RodTop or SpearTop panel in 1.8 or 2.1m." Or if a more high-tech approach is required to accommodate special needs students, you should consider, "sliding driveway access gates with remote control openers" or "self-closing hinges and a magnetic latch to fasten the gate automatically as it closes" for pedestrian gates. And for those schools bordering residences, "pre-finished metal fencing like Boundaryline™ ColourPanel is a good choice" as it provides a visual barrier and it is very low-maintenance for the caretaker, requiring only an occasional wash-down."
This has covered some essential points for boundary fencing, but what about the all-important specialised sporting fences. These fences need to be transparent but strong and sturdy. Jay McGaveston the marketing manager for Boundaryline™ fencing systems has an opinion on these too.
"Boundaryline™ KiwiMesh chain-link fencing at 3.0-3.6m high is typically used for tennis courts and similar applications, where ball retention is required. This is often done in black to enhance the appearance." However for those louder games, you may want to consider "Boundaryline™ EliteWall" that "is a smart-looking solution for acoustic fences to reduce sound". For extra safety it's recommended that you consult your fencing firm to enhance your project.
The advice is sound, but as consumers you need to see these options put into practice before a final decision can be made. That's where successful projects such as the brand-new Pegasus School in Canterbury shines as an example. They chose Boundaryline™ DuraPanel aluminium fencing as their solution, Polo style, black finish. They also installed "some custom-made timber bollards and rope for a feature area inside the school grounds". This project was completed within the construction timeframe required and has yielded very positive results.
For all fencing needs it's recommended that you contact a fencing expert for advice in the early stages of your project. There are many different fencing systems available from that schools may not have traditionally considered. Schools should also take note that architects, construction companies and fencing contractors are all involved and will make a decision that is best for your school. With this knowledge you can provide your students with the safest, securest and most aesthetically pleasing fencing options possible.