News
Inaugural literary translation prize announced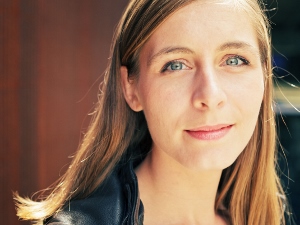 New Zealand's leading national reading charity, the New Zealand Book Council, has announced the inaugural Moving Words prize – a literary translation prize for New Zealand secondary schools.
The prize has been developed by the New Zealand Book Council in conjunction with the New Zealand Centre for Literary Translation and Wai-te-ata Press at Victoria University of Wellington, and the Ministry of Education. It is a reflection of New Zealand's multi-ethnic and multilingual society and aims to inspire and reward excellence in literary translation by secondary-level students.
"We are delighted to be able to offer an avenue for the celebration of literature and language in our secondary schools and to inspire students to approach writing, and indeed reading, from a fresh perspective," New Zealand Book Council CEO, Catriona Ferguson says.
Man Booker Prize winner Eleanor Catton will chair a judging panel that will select the top three entries out of 20 shortlisted entries.
The prize is awarded for the best previously unpublished translation into English, te reo Māori or New Zealand Sign Language of a piece of poetry or prose of no longer than 400 words.
 The prizes are:
• $500 to the first place winner(s) and $500 to their school.
• $250 to the second place winner(s) and $250 to their school.
• $125 to the third place winner(s) and $125 to their school.
• A special prize will be awarded by the Honourable Chris Finlayson to the best translation from Latin or Greek.
Translations will be judged on accuracy, literary merit and on the entrant's choice of the original piece for thematic and stylistic complexity.
The award is open to New Zealand residents or citizens who are attending a New Zealand secondary school, or receiving home schooling at a secondary school level, and are under 19 years of age at the closing date for submissions to the competition.
Closing date for submissions is September 26, 2014.
Entry forms can be downloaded from www.movingwordsnz.weebly.com or by emailing [email protected]