News
Explosive start to nationals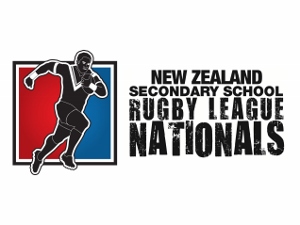 St Paul's College and Mt Albert Grammar (MAGS) will renew their keen rivalry, as next month's NZRL National Secondary Schools Tournament at Papakura begins with a bang.
With the premiership draw spreading 12 teams across four pools, each side faces a crossover fixture with another pool during the first three days, creating a showdown of potential semi-finalists in the opening round.
St Paul's and MAGS have been here before. In fact, Mt Albert defeated the 15-time champions in last year's semis, ending their title defence at the penultimate hurdle.
The two teams have already met twice this season, with MAGS prevailing 18-12 during the Auckland competition's early rounds, but St Paul's gaining revenge in the return fixture.
The other marquee match-up on nationals opening day (September 1) sees defending champions and top seeds Kelston Boys High School (KBHS) take on Manurewa High School. KBHS had the better of their recent clash en route to the Auckland crown.
Ten of the 12 premiership teams come from the Auckland district, with only Tokoroa High School – sixth last year – and development champions Rotorua Boys High School challenging the northern dominance.
But the growing popularity of rugby league among secondary schools can be measured by the demand for spots in the development grade.
"For schools like Greymouth in the South Island, Francis Douglas from Mid Central, Western Springs in Auckland and Wesley in South Auckland, this will be one of their first experiences of competition at this level," NZRL football general manager Tony Iro says.
"Hopefully, their presence here will be inspirational, not just for them, but for other schools considering their future participation at this tournament."
Individually, players will also be competing for spots in the NZ secondary schools side to take on New South Wales Combined High Schools in Auckland on September 23.
2014 NZRL National Secondary Schools Tournament
Bruce Pulman Park, Papakura
September 1-5
Pools
Premiership
Pool A – Kelston BHS, Papakura HS, Otahuhu College
Pool B – Manurewa HS, Western Springs College, Rotorua BHS
Pool C – St Paul's College, Southern Cross College, Westlake BHS
Pool D – Mt Albert Grammar, Aorere College, Tokoroa HS
Premiership draw
Development
Pool E – Aranui HS, Whangarei BHS, Pakuranga College
Pool F – Greymouth HS, Rosehill College, Northcote College
Pool G – Francis Douglas College, One Tree Hill College, Papatoetoe HS
Pool H – Taita College, Wesley College, Mt Roskill Grammar
Development draw