News
Construction begins on Lyttelton Primary School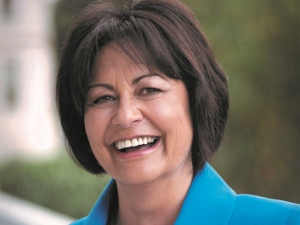 Construction work is beginning on the first new merged school in the Christchurch Schools Rebuild Programme, following a sod turning event at the site, Education Minister Hekia Parata says.
Lyttelton Primary School, which is the result of the merger of Lyttelton Main and Lyttelton West schools, is being built on the site of the previous Lyttelton Main school and is expected to be completed in Term 4, 2015.
"The new school design will feature modern learning environments that will cater for different teaching and learning styles. It will also cater for future developments, including the latest digital technology and infrastructure," Ms Parata says.
"The start of construction on this site is another significant step forward and a great example of the continuing momentum being achieved, not only for the Lyttelton community, but for the rest of the greater Christchurch region.
"Greater Christchurch will have one of the most modern schooling networks in the country that will serve communities for many years to come, and raise achievement for all children.
"The Government is committed to rebuilding greater Christchurch and is investing $1.137 billion to rebuild and renew 115 schools in greater Christchurch over the next 10 years," Ms Parata says.
During the 10-year programme the Ministry of Education will construct 13 schools on new sites, rebuild 10 schools on existing sites, fully redevelop 34 schools and moderately redevelop 58 schools.