News
Colleges collaborate to help school leavers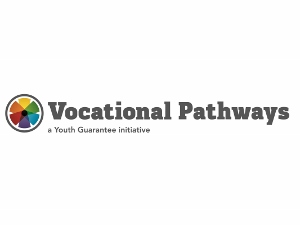 Seeing all secondary school students move into higher education or employment is the aim of a new collaborative initiative of four Horowhenua secondary schools.
Horowhenua, Waiopehu, Manawatu and Otaki colleges will work together through the Horowhenua Vocational Pathways Network, which is designed to deliver a range of programmes that link in with local industries and education providers.
Network chairperson Brenda Burns says students have also been surveyed to determine what industries are of interest to them.
"We know that 70 per cent of students nationally do not go on to university. We want to offer courses to those non-tertiary students that better provide them with employable skills, because that's what industries want – employable people," she said.
"We can then develop and run trades academy-type programmes, based locally and open to students from any of the four colleges. This means they may not have to go out of the district for such training and will also help them gain employment locally."
The colleges have already engaged with the construction and infrastructure, health and agriculture industry sectors. Retail, hospitality, and social care will also be focused on, with more sectors added as needs arise.
Links have been made with the Social Sector Trial, Education Horowhenua, Horowhenua District Council's community wellbeing initiatives, the Horowhenua Trust, and the Economic Development Group.
"By combining collective strengths within the community we want to offer vocational training pathways that are relevant and engaging and so that they gain the education and skills to enable them to reach their employment or future training goals," Ms Burns said.
"The network aims to engage more year senior students and raise NCEA Level 2 and Level 3 educational achievement rates for learners across the community and to ensure students are better equipped for Level 4-plus training, study, or employment."
Ms Burns said each of the four colleges could offer unique pathways or programmes that the others do not and that by joining forces students from all colleges can benefit from them.
The Vocational Pathways Network will be facilitated by a leadership group of school principals and senior staff, tertiary providers, career advisors, as well as community, industry representatives and council representatives. Specialist expertise will be called on as required.