News
Shortlist announced for school building project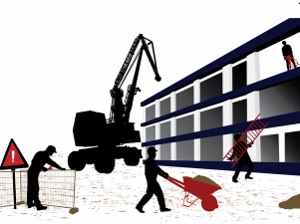 Two consortia have been shortlisted for a major school building project to construct four schools worth more than $200m, head of the Education Infrastructure Service for the Ministry of Education Kim Shannon says.
The four schools to be built by the successful tenderer will be Aranui Community School and Rolleston Secondary School in greater Christchurch, Wakatipu High School in Queenstown, and a new school in Auckland to be announced. Three of the schools will open in January 2017 and one in January 2018. All four schools are to be built using a public private partnership (PPP) procurement model.
"I'm delighted with the high-quality consortia that have been chosen following a robust selection process. Those consortia will now proceed to the next stage of the tendering process," Ms Shannon says.
They are:
• Investec – sponsored by Investec, construction by Naylor Love Construction, Opus Architecture as the lead designer, and facilities management provided by Spotless Facilities.
• Future Schools – sponsored by Morrisons, construction by Hawkins Group, ASC Architects as the lead designer, and facilities management provided by Programmed Facility Management.
Under a public private sector partnership, the design, construction and financing is managed by a private contractor. The contract includes property maintenance for 25 years, leaving school leaders to focus on raising student achievement. In other schools, the school itself is responsible for property maintenance.
"Based on national and international experience and lessons learnt from the Ministry's first PPP at Hobsonville Point primary and secondary schools, we expect the second partnership has an estimated cost savings of between two per cent to eight per cent over the 25-year period," Ms Shannon says.
"The successful tenderer will need to demonstrate quality design and construction, high level facilities management and overall value for money."
The two consortia will now proceed through an interactive tendering process and final bids will be submitted in October this year.