News
Rural schools encouraged to enter technology competition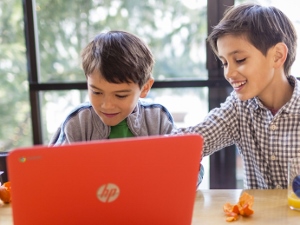 Entries for HP's Rural Schools Competition have opened, giving rural New Zealand primary schools the chance to win a share of $20,000 worth of HP products and support.
HP New Zealand (Printing and Personal Systems Group) has teamed up with Rural Women New Zealand to invite rural primary schools to enter the competition to win HP products, as well as support for the winning schools to help them get the most out of their technology.
HP category manager Victoria Mahan says the programme is about equipping schools with the tools to help students in rural New Zealand thrive.
"We are really looking forward to getting to know some rural schools in great depth and be able to support them with their technology needs.
"We hope that by providing the right resources and support through the HP Rural Schools initiative, it will be another step to equipping children with the skills for a digital world," Ms Mahan says.
Rural Women NZ education spokesperson Kerry Maw says her organisation is delighted to be partnering in this initiative, which will offer a "real IT boost to the winning schools".
HP New Zealand currently works extensively in the education sector and sees the positive impact on learning through the smart use of technology. Part of this programme will be working with the winning schools to determine their unique technology requirements – rather than a pre-determined package of devices.
Prizes may include HP notebooks, chromebooks, slates, printers and support to set up the devices for the school.
Rural primary schools* throughout New Zealand, with fewer than 300 students, are eligible to enter the competition.
To enter, schools simply need to submit an entry form, which can be downloaded from www.hp.co.nz/ruralcompetition. Entry criteria can also be found on the website.
Photos and videos to support entry forms are welcomed.
HP encourages teachers and parents throughout rural New Zealand to download the entry form before entries close on July 25.
A panel of judges including a Rural Women NZ representative will review all entries and visit the short-listed schools in August to interview the school principal, meet with students and understand more fully the needs of the schools and how HP might be able to help.
Five schools will be awarded the technology grants as follows:
1st place: $10,000 worth of HP product and training support
2nd place: $5000 worth of HP product and training support
3rd place: $2500 worth of HP product and training support
4th & 5th places: $1250 worth of HP product and training support.
The recipients will be announced in late September and the successful schools will work with HP to determine the technology that will best support the school.
To enter, visit www.ruralwomen.org.nz/rural-school-competition or www.hp.co.nz/ruralcompetition for full details, entry criteria, and to download and submit entry forms.
*Rural as defined by Ministry of Education.