News
Independent director appointed to Centre for Gifted Education board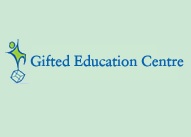 Melissa Clark-Reynolds has been appointed as the first independent director of the newly formed New Zealand Centre for Gifted Education. Recognising Ms Clark-Reynolds' highly successful business acumen, social conscience and personal experience with giftedness, the board sees her as a natural fit for the centre.
"We are excited to have Melissa on our team," chair of the Centre for Gifted Education Board. David Tong says.
"Her innovative thinking and passion for positive change are a perfect match for our organisation and her successful business and board experience makes her a great asset for our board," he says.
"All kids deserve the best education possible in order to help them to reach their potential," Ms Clark-Reynolds says.
"Sadly many gifted kids go unrecognised and unsupported in New Zealand, and I want to make a difference for those kids and their families. It is an honour to be involved."
A gifted individual herself, in 1980, she became the then youngest woman to ever attend university in New Zealand, before going on to study at Rutgers University in the United States.
As a highly successful and creative entrepreneur, Ms Clark-Reynolds has founded several successful businesses, the first being Fusion, a health and safety consultancy, which became New Zealand's largest private accident compensation insurer. Forbes Magazine has named Clark-Reynolds as one of 10 female entrepreneurs to watch.
Ms Clark-Reynolds contributes to a diverse range of causes. She was instrumental in setting up Lightning Lab, a business start-up accelerator, in Wellington. She is passionate about the environment and has been named as an Al Gore Climate Ambassador. She also sits on a number of boards, including Radio New Zealand.
The New Zealand Centre for Gifted Education Limited, a registered charity, was formed in May this year by the merging of New Zealand's two largest gifted education providers. The original board consisted of three board members from each organisation. Ms Clark-Reynolds is the first of three intentioned independent appointments.
Melissa Clark-Reynolds