News
Gen Y tribes research demolishes youth stereotype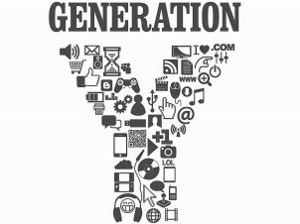 What comes to mind when you think of a typical Kiwi youth? It doesn't matter because there is no such thing according to a major new piece of research which busts many of the myths surrounding young Kiwis.
The research, released last week by Colmar Brunton, reveals an array of insights into the diverse nature of 15-30 year olds in this country.
Research project leader and Colmar Brunton Youth Specialist Spencer Willis says there is far more to young Kiwis than the binge-drinking, hoodie-wearing, troublemakers they are often portrayed as – and his research proves it.
Mr Willis says the research set out to help demystify youth, break down stereotypes and help people understand what drives the diverse young people who make up Gen Y Kiwis.
"How often do you hear people, usually from older generations, making sweeping negative generalisations about youth?" Mr Willis says. "My mission is to smash that apart. We need to stop fearing youth and start understanding them."
The Colmar Brunton research segments 15-30 year old Kiwis into what it calls Gen Y Tribes, based on their responses to questions about how they live their lives.
The research sought to understand 15-30 year old Kiwis by questioning them about their aspirations and goals, money, free time, media, relationships, shopping habits and consumption preferences. It then segmented them into what it calls Gen Y Tribes, based on their responses.
The research segments Gen Y Kiwis into six distinct tribes:
• Ladder climbers – 'going for gold'
• Idealists – 'I'm true to myself'
• Solitary savers – 'staying out of the limelight'
• Family focused – 'home and hearth'
• Spontaneous spenders – 'live for the now'
• Money = status – 'what's in it for me?'
Mr Willis says the diversity of this country's youth and the broad range of insights the research provides become obvious when you look at a snapshot of two of the tribes.
Idealists
Idealists are mainly aged 15-18 years, males and females, still living with their parents, and are less likely to have iPhones than other tribes. They are generally happy with their life and looks and avoid unhealthy foods. They are less likely to be financial decision makers and have debts but they do have savings accounts. Other common responses for idealists reveal that they avoid celebrity gossip, have actively chosen their career path, prefer team sports, consume sports drinks, would like to spend less time on the internet, are getting sick of Facebook, like to get their news form official sources, don't let friends drive drunk and are happily single – among other things.
Money = Status
The members of this tribe are mainly male city dwellers aged 15-17 with an average household income. They care about what others think, have a chosen career that their parents wanted for them, buy the latest gadgets as soon as they hit the shelves, are keen sports followers, can't live without Facebook, buy popular brands, only date attractive people, shop at fast food outlets and drink sports drinks, energy drinks, beer and flavoured milk. They spend most of their time hanging out with friends and would prefer to own their own house.
Mr Willis says these two examples barely scratch the surface of what the research reveals and early indications are that the Gen Y Tribes concept has struck a chord with young New Zealanders.
"'When I present this research to young people 'That's me' is a common reaction. Young people immediately seem to relate to the segmentation and quickly identify with their particular tribe and its characteristics."
Mr Willis has also presented the research to some of Colmar Brunton's clients, a number of whom were quick to acknowledge that it has started to change their mindset around youth.
The value and significance of the research is underlined by Youthline CEO Stephen Bell, whose organisation is also in the business of making people stop and look at youth differently.
Mr Bell says research such as this is important as it helps to move beyond the current stereotypes people attach to youth.
"Stereotypes are assumptions based on limited (often incorrect) information. It's a lazy option that draws on prejudices and half-truths rather than a willingness to engage with an open mind.
"This research is tremendously valuable as it opens a window on the world of youth in this country and lets people see into Gen Y and start to understand the different things that drive and concern our young people.
"It highlights the need to celebrate young people not only for what they can achieve in the future but for the amazing things they are achieving now."
Mr Willis says as well helping to change society's perceptions of youth, the research if potentially enormously valuable for businesses in this country.
"Gen Y is a generation that will rival the size of the boomers and their decades of heaviest consumption are still ahead of them. They are already growing up, starting families, building lives and buying big ticket items as well as everyday products.
"They are the consumers of the future and this research gives significant insights into the things that push their buttons."