News
Youth Horizons CEO to step down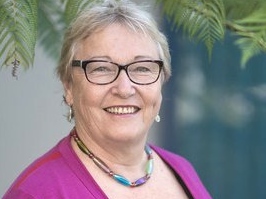 After eight-and-a-half years at the helm, chief executive of Youth Horizons, Cath Handley, has decided to step down from her role in August.
The agency provides evidence-based services for children and young people with conduct problems nationwide.
"Cath has made a huge contribution to Youth Horizons," board chairman David Edwards said.
"Her outstanding legacy is that Youth Horizons is in a very strong position today that allows us to better serve the young people we work with.
"In Cath's time we have doubled the number of programmes we offer, and, from a core service base in Auckland, Waikato and the Bay of Plenty, we have deepened the services we offer and extended their reach nationally from Northland to Southland.
"We have also pioneered the delivery of several evidence-based treatment models in New Zealand, and been a leader in working in this area with some Māori communities.
"We have an incredible debt of gratitude to Cath for her vision and hard work in helping bring about so much positive change for the many young people and their families and whānau that we work with."
The board is undertaking an extensive process to recruit a new chief executive, while Ms Handley will continue to work with Youth Horizons on the transition as needed.
She said she had decided to step down to dedicate much-needed time to family.
"It's not easy to leave Youth Horizons, which has never stopped being immensely rewarding. But I am pleased to be able to do so when the organisation is in such good heart and in a very strong position to continue to meet the needs of the people we work with.
I am grateful for the opportunities it has given me to work in a field where, contrary to a lot of expectations, very positive gains are made every day for many young people who might otherwise face great challenges.
Ms Handley is a former business author and director or CE of several companies. As well as focusing on family she will in the future consider returning to earlier work in governance, consulting and mentoring roles.