News
Five Warwick School Packs to be won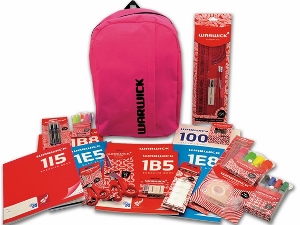 School News, in conjunction with Warwick Stationery, is offering all New Zealand schools the opportunity to win one of five Warwick School Packs.
They comprise a selection of Warwick products including exercise books, highlighter pens, labels and scissors, among others, all packed inside a smart Warwick backpack.
An added bonus is that Warwick stationery products, which are manufactured by Croxley Stationery, carry the Environmental Choice label, meaning students using them become more aware of the importance of safeguarding the environment.
Entries can be made online at https://www.schoolnews.co.nz/school-pack-comp
Entries close Friday, April 25, 2014.