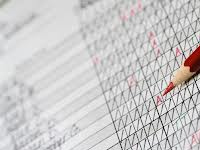 Does it really matter if a child misses a bit of school here and there? The evidence is clear that yes it does.
The attendance patterns of more than 415,000 primary and secondary students in Western Australian public schools has led to significant findings about how school attendance affects academic performance and Winthrop Professor Stephen Zubrick says it shows that every day at school really does count.
With the release of our findings on the relationship between student absences and academic achievement, there is heightened discussion of what it all means.
On average in Western Australia, public primary school students miss about 15 days of school a year and secondary students miss about 25 days of school a year. This equates to about 16,000 children being absent from school each day with 11,000 of these absences being excused and another 5000 or so being unexcused. We believe these attendance patterns translate across the country.
Importantly, our findings show that academic achievement declines for every day of absence – in other words, every day of attendance counts and there is no 'safe' level of absence that students can get away with. It really makes a difference if students attend every day and, when they have to be absent, to have opportunities to make up for this.
Our findings also show that children develop their 'attendance careers' very, very early. In Year 1 a student's pattern of attendance is already well established and will, in all likelihood, repeat from year-to-year. This tells us that part of what children learn at school is about attending school. So, part of their early learning is learning to 'show up'. After all, life is about showing up – at school, in relationships, at work, at home and in sport.
Our findings show that school absences are a 'long fuse with a big bang.' This is because the effects of being absent from school add up over time. Earlier absences in primary school have impacts that can be seen in later years, so it's important that students not only learn to 'show up' but to do so throughout their student careers.
While absences affect all students to some degree, students who are disadvantaged are particularly affected by missing school. Each day of absence has a larger effect on lowering their academic achievements when compared with students in higher socioeconomic settings – and these are the students who can least afford to be absent. Students who experience unauthorised or unexcused absences also fare much more poorly. But where parents and teachers communicate about the reasons for a student's absence, the effects of being absent are lessened considerably.
It's important to note that school attendance is just one of several influences that matter in terms of how well students perform. The most important influence on students is the quality of their teachers and the learning experiences that they provide. Quality teaching is foundational to excellence in school performance.
Also, socioeconomic disadvantage is a far greater influence on academic performance than even attendance. Addressing disparities in educational opportunities, expectations and constraints for disadvantaged students is central to closing gaps between advantaged and disadvantaged students. Finally, attendance and the attitudes of parents and students about attending (or conversely being absent) are also important. Showing up does matter.
Parents and schools need to be in conversation about what happens when children miss school and the steps that can be taken to minimise the effects. Inevitably, community interest will turn to suggesting harsher penalties for families of children who chronically fail to attend school. It's tempting to assert that school is compulsory and parents have a responsibility to send their children to school, so penalising the family is justified. But this attitude simply adds insult to injury. It doesn't actually get at the root of the problem for most families where chronic school absence occurs. Improving attendance for all children rests first with alerting parents to the fact that it really matters, and re-affirming with our community that being absent from school, for reasons other than authorised absences, impairs onward success and, for some children, narrows their life chances. More of this knowledge along with more vigorous steps by parents and schools to determine the nature of reasons for absence is the desired starting point for acting on our findings.
Children miss school for many reasons. They get ill. Families have emergencies that require children to miss school. Special opportunities come along. And sometimes it can all be 'too much' and it's easier to keep children at home rather than deal with the effort it takes to mobilise attending school. Our report puts school absences into perspective and possibly reminds us of what we have always taken for granted – school really matters. We would be pleased if more parents asked about school expectations and processes that are used when children are absent. We would be pleased if more parents spoke with one another and their children about school attendance and what they expect. We would be pleased too if more schools were supported to engage with their school communities in regular dialogue and expectation-setting about attendance and absence at school. We would all benefit from this. The report called Student Attendance and Educational Outcomes: Every Day Counts is online at www.childhealthresearch.org.au
Key Findings
• Children develop their 'attendance careers' from as early as Year 1.
• Disparities in attendance rates are also evident from Year 1. They are carried into, and become wider, in secondary school. Initiatives aimed at improving attendance therefore need to start early.
• There is no 'safe' threshold of absence. Attendance matters for achievement, and every day counts.
• Unauthorised absences are more strongly associated with poor achievement than authorised absences.
• Most achievement disparities are in place at the outset of Year 3. Improving the attendance of disadvantaged students may help to reduce these, or prevent the gaps from becoming wider over time.
Article courtesy of the WA Department of Education School Matters newsletter.