News
N4L to start building world-class schools' network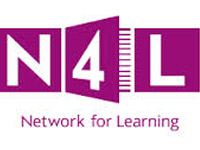 Schools are encouraged to visit Network for Learning's (N4L) new website to register their interest in using its managed network, which will give all schools equitable access to safe, predictable, uncapped and fast internet; content filtering and network security services.
The company also takes great delight in announcing its selection of Telecom as the network services provider tasked with helping N4L build the managed network that will run over fibre and be capable of connecting more than 800,000 students, teachers and school administrators across the country.
N4L will also build a portal offering a safe, collaborative environment where trusted educational content and services are discovered, and knowledge is shared.
"Interactive, inquiry-based learning, supported by technology will help to make a difference to all students," says N4L CEO John Hanna. "It will help drive accelerated thinking, innovation, development of IP, educational achievement, and ultimately see young New Zealanders doing things that maybe haven't even been thought of yet. This is seriously exciting!"
Schools will be funded for a connection to N4L's managed network and the company will proactively check the health and performance of their connections, helping reduce ICT complexity and cost for schools. It is also anticipated the use of N4L's services will encourage greater collaboration between students, teachers, and school leaders around the country.
All schools will be able to progressively connect to the managed network as it becomes available. The first schools are expected to be connected by the end of 2013, with more than 700 schools connecting by the end of 2014. All schools will be able to connect by the end of 2016.
Established as a Crown company, N4L was set up to give New Zealand's 2,500+ primary and secondary schools equitable access to digital technologies, enabling new ways of learning that can lead to improved student achievement.
N4L will contribute to the government's goals for education, while ensuring every young New Zealander has access to 21st century digital technologies.