News
Masterchef gets set to cook up a storm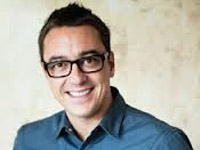 Thousands of kiwi kids are set to produce culinary creations designed by celebrity chef Brett McGregor in the hope of winning over $165,000 in kitchenware to snazz up their school kitchen as part of the 2013 Let's Cook with Parmco programme.
"Kids these days have been inspired by the many cooking programmes on TV and they're keen to make more than just the traditional basic dishes," McGregor says. "Let's Cook with Parmco is about showing kids, teachers and parents, that cooking more sophisticated food with fresh ingredients is not difficult at all if they just give it a go."
Around 400 schools, from primary to high school, signed up for last year's programme, and more than 60,000 votes were received, with even more expected this year.
Every school registered for the programme receives recipes and cooking tips created just for Let's Cook by McGregor. Each week new recipes are sent to participating schools, with a video demonstration from McGregor on how to cook the dishes via the Let's Cook website.
In August, there will also be a Let's Cook with Parmco roadshow where McGregor will hold cooking classes with kids at schools all over the country.
All schools that enter Let's Cook with Parmco programme are eligible to win amazing kitchen appliances, including freestanding cookers, canopies, fridges, microwaves and dishwashers, by having their friends, family and the community vote for their school online at: www.letscookwithparmco.co.nz.