Property
Good acoustics and sound equipment essential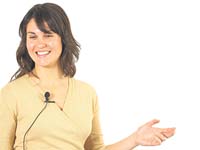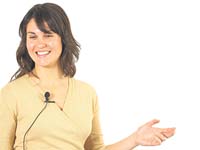 Modern sound equipment can bring a huge improvement in learning.
It is important to understand that a combination of good acoustics and modern sound equipment can make a huge difference to learning in a school environment. So important is it that the Ministry of Education's website devotes several pages of information to the subject.
Even for students with normal hearing, specialized equipment is making a huge difference. Teachers are free from standing at the front of the classroom. Wireless pendant neck mics ensure they will be heard clearly from anywhere in the classroom.
For the myriads of teachers who suffer throat problems from the amount of high-volume speaking they must do, good sound equipment is a boon that may help to prevent serious voice difficulties in the future – difficulties that sometimes leave teachers unable to work.
For many hearing impaired students, modern sound equipment has been life-changing.
It is not only in the classroom that good quality sound equipment is beneficial. Modern sound equipment is more powerful, more reliable – and when compared in dollars per watt and features with that available 10 years ago (let alone 25 or 30 years ago) industry pundits say it is extremely good value.
The educational value, satisfaction and enjoyment for all involved in producing a world class production using sound and lighting equipment that works properly, cannot be overstated either.
Modern speakers are capable of producing dynamic, high quality sound for a range of situations, from productions and performances to large school assemblies. Instead of distracting an audience with rattles and strange noises, users can have peace of mind that their sound system is not going to stop at a critical moment and everyone can easily understand and hear what is being said.
School assemblies, drama theatres and music rooms are areas where good sound is a must, while outside the specific learning environment there are many sporting and other school activities which require specialist sound equipment.
Before schools make any financial decisions along these lines, it would be highly advisable to seek expert opinion. Fortunately there are companies that can help with everything from good advice to providing the best equipment available.
Among those companies is Edwards Sound Systems, one of New Zealand's largest sound, lighting & AV suppliers.
Edwards is a professional sound, lighting and audio visual company, based in Auckland and in business since 1965.
Managing director Jonathan Hardie Neil says the main products and solutions the company offers are:
• A range of portable, battery operated sound systems with wireless microphones and music inputs, "great for use anywhere around the school, all in different sizes to cater from one class of students right through to the entire school for a sports day or outdoor event. We import all this equipment directly from the manufacturer so we can offer the best possible pricing."
• Entire school paging systems – "complete school fit-out with speakers in every class and outside areas to be able to page students, teachers or read the daily notices."
• Installations for halls, gyms or theatres – "we can work with you to design, build and install a custom sound, lighting and audio visual system to meet your requirements."
Mr Hardie Neil says the company is also able to offer a number of services to schools. "We can design and install sound, lighting & AV systems for halls, gyms, classrooms, theatres and other areas."
He said an example of a high quality new system is the Stage Pro 1500 –"ideal for indoor, sports and assembly halls. The Stage Pro 1500 has powerful amplifiers for live music and vocals as well as any public address application indoors or outdoors – voice and music. It's portable enough to take anywhere and operates – with or without mains power, on stages, sports fields and courts, halls and gymnasiums. It only weighs 13kg and packs a real punch.
"It has a mixer with professional features – two microphone inputs, two instrument inputs, two line inputs. A reverb limiter and digital USB input are built in and there's a suite of optional add-on modules such as wireless microphone receivers, digital recorders and players, a Bluetooth receiver and wireless repeater. The Stage Pro portable PA gives you the flexibility of a battery operated wireless PA system with high output, high quality sound that can cover hundreds of people at a very competitive price."
If schools need specialist equipment on a short term basis: "Our hire department is on hand for all of those one-off events where extra equipment might be needed," he said.
And on those rare occasions when something goes wrong, we can repair it. "If any of your existing systems are playing up – for example wireless microphones cutting on and off, speakers sounding funny, or lights flickering – we can do a full check-up of that sound and lighting system. We can tell you which items need replacing and what can be fixed. Often, our technical sales people can fix small issues on-site, on the spot, and we won't even charge you a call-out fee.
"We have an in-house repairs department for servicing and repairing anything we sell you – either on-site if possible or we'll take it back to our workshop. With our extensive hire department, this also means we have backup equipment on hand so you won't go a day without your system," Mr Hardie Neil said.