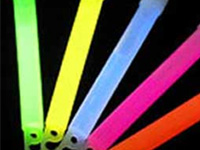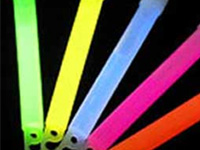 Most schools are familiar with the necessity of fundraising and have to come up with an idea that will be both popular with the public and those involved in the work. Hopefully it will turn out to be a lot of fun all around.
But with any project involving money, it should be handled on a business-like basis. The last thing any school will want is recriminations or any sort of inquiry about funds that are missing or even that someone suspects might be missing. Clear records should be kept by a reputable person or persons with a reasonable knowledge of accounting procedures.
Fundraising is not something that should ever be taken lightly. Before holding any function at the school, it would be advisable to consult with the Board of Trustees – firstly as a courtesy and secondly as the Board is responsible for the state of the buildings and grounds.
Professional fundraisers also say the team should make sure the plans, costs and personnel who are to carry out the activity are all clearly minuted. Said one person who has advised several New Zealand school fundraising groups: "This is essential whether you are a PTA, parent group, friends of the school, a gala committee or even a sub-committee of the Board. By doing so, all functions are covered, there is no argument about what was decided, who was to do it and the whole committee is protected. Also, try also to have a time frame in mind and work out which jobs need to be done in which order and by what time."
Once the organisation is taken care of, the question is – what project? There is no shortage of good ideas. The PTA has a long list on its website.
It is a bonus if it can be a project that appears to be a little different – with a fun element as well. An example of this is offered by Napier-based Glowild New Zealand which imports a variety of glow in the dark novelties such as glow sticks and LED Jewellery. General manager Fiona Burt says Glowild supplies many schools , charities and organisations with glow sticks and flashing LED toys that can brighten up any night time party or event. We courier these through out the country and our products can be easily viewed and ordered online."
She says many charities and schools have found these to be great fundraisers when sold at local discos, balls and concerts. "They can easily make a 200 per cent profit and have fun at the same time. It's great fundraising opportunity to organise a school disco and sell these to the pupils, or contact a sports club to sell these at sports events or any other night time function," she said.
"Once activated, the sticks will glow for up to 12 hours. Our thin, bright glow sticks may be worn as a bracelet, or people can join three glow sticks together to wear as a necklace."
And any left over can be saved for another day. "LED (Light Emitting Diode) flashing toys will last for months so whoever buys them will remember the event." Glowsticks will also last well. "As long as they are stored in a cool, shaded area, they will have a shelf life of about 12 months," Miss Burt said.
"Glow sticks and LED toys have proven to be fun and affordable for children and adults of all ages. We ask for no money up front. We will invoice you with payment due in 14 days."