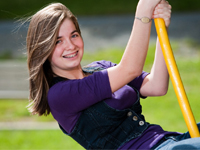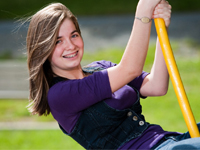 Increasing allergy awareness, knowledge and responsiveness training throughout our community is vital.
The executive summary of an economic impact report, conducted by Access Economics for the Australasian Society of Clinical Immunology and Allergy (ASCIA) stated; "Allergies have emerged as a major public health problem in developed countries during the twentieth century; Australia and New Zealand have among the highest prevalence of allergic disorders in the developed world."
ASCIA is the peak professional body of Australian and New Zealand Allergy and Immunology specialists.
Sensitivity to allergy triggers or allergens appears to be on the increase and reactions in some cases can be life threatening, if not recognised or responded to in a timely and appropriate manner.
Allergens can be commonly occurring substances such as pollen, grasses and house dust mites. Those that can cause anaphylaxis, in someone who is allergic to them, include foods such as milk, egg and nuts, medications such as penicillin, and items made of latex, such as gloves and balloons.
The management of adverse reactions and allergies is crucial. For example, reference to management of a latex allergy is recorded in the Access Economics economic impact report; "The provision of a MedicAlert bracelet is essential, in case a patient requires urgent medical care and is unable to warn health care workers of their sensitivity".
Allergy New Zealand have published 'Allergy and Anaphylaxis Guidelines for Early Childhood Services and Schools' which provide important educational material including: How to recognise an allergic reaction, emergency treatment, use of epipen and anapen, school and early childhood centre responsibilities and more.
The guidelines were written to provide informed and easy to understand information for practical use in the management of allergic conditions.
Paediatric Immunologist-Starship Hospital, Dr Jan Sinclair stated "It is essential that all early childcare centres and schools are prepared to provide care for children at risk of severe allergic reactions. This necessitates having systems in place to ensure all staff know the children at risk, and that staff can recognize the signs and symptoms of an allergic reaction and know what to do. These guidelines provide a vital resource for childcare centres and schools to assist with ensuring all appropriate precautions are in place".
The Allergy New Zealand guidelines include the ASCIA Anaphylaxis and Allergy Action Plans. It is recommended every child at risk of severe reactions have an action plan written and signed by their doctor, and a copy kept at their school. ASCIA's Guidelines for prevention of food anaphylactic reactions are also included. These provide advice for minimizing the risk of food induced anaphylaxis. ASCIA promotes education and the highest standard of ethical medical practice.
Allergy New Zealand is a national charity and CEO Penny Jorgensen says "the support of sponsors including the Medic Alert Foundation to get these guidelines developed and distributed to all schools was invaluable"
The MedicAlert Foundation is also a national charity and in New Zealand currently supports over 88,000 New Zealanders with some form of allergic reaction ranging from adverse reactions, intolerances or anaphylaxis which is the most serious.
Wearing a MedicAlert® service supported emblem, provides instant identification of the person's clinically validated medical risks, not only allergies, which are engraved on an internationally recognised Emblem and typically worn as a bracelet or necklace. MedicAlert®'s Service includes a 24/7 Hotline phone number, which connects directly to an Ambulance Communications Centre in New Zealand, like dialing 111. Schools should have correct procedures for utilization of authentic MedicAlert® emblems, included in their health and safety programme and ensure any first aid training courses conducted in the school includes training about MedicAlert®.
Changes to food labelling regulations has now markedly improved the ability to identify potential allergens. Consumer events such as the Gluten Free Food & Allergy Show held each year in Auckland, Wellington and Christchurch are a good way for people to find out ideas and solutions for allergies and intolerances and to sample or buy a wide range of products and services.
The next show is in Wellington at the TSB Arena, 25-26 August 2012. Find out more at http://www.glutenallergy.co.nz/.
For more information about Allergy New Zealand and how to source the guidelines go to: www.allergy.org.nz
By Murray Lord, CEO, MedicAlert® Foundation New Zealand Inc