News
Trades training for high school students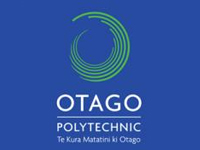 A trades academy designed for teenagers who want to get started on trade qualifications while they're still at high school, is now on offer at Otago Polytech Central Otago campus for 2012.
The Academy is a partnership between Otago Polytechnic and the four Central Otago secondary schools – Wakatipu High School, Mt Aspiring College, Cromwell College and Dunstan High School.
Otago Polytechnic regional manager Jean Tilleyshort says the schools and the polytech are working together as part of a genuine commitment to providing the best possible education for all students.
"We've worked to get the Academy in place because we want parents and students to know that this is an option available now. Our goal is to keep these teens in school and to make school more relevant to them by providing some hands on instruction in areas of interest. Otherwise, they might leave without qualifications and without reaching their potential.