News
Lead actors, playwrights join students nationwide for 'Pens Against Poverty'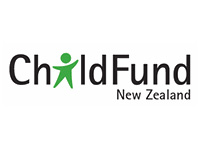 ChildFund New Zealand's Young Playwrights Challenge, 'Pens Against Poverty' is fast gathering momentum with a respected line up of judges
from New Zealand's acting, writing and directing fraternity forming the judging panel, and school registrations coming in from Kerikeri through to Dunedin.
Actor/Director, accomplished playwright and ChildFund Ambassador, Alison Quigan is joined on the judging panel by:
• Respected actor and director John Callen, who is currently based in Wellington working on The Hobbit;
• Cantabrian and internationally renowned actor and comedian Mark Hadlow, also in The Hobbit; and
• Auckland actor Michael Galvin, better-known as Dr Chris Warner on Shortland Street and equally respected as an award-winning playwright.
The challenge is open to Year 6, 7 and 8 classes across the country and ChildFund New Zealand's CEO Paul Brown says there is still time for classes to register and develop a script before the April 30th deadline.
"The challenge module is designed to fit the school curriculum by encouraging students to build their literacy skills through scriptwriting. The scripts are developed against criteria set by Alison Quigan, and we are so lucky to have the entries assessed by some of the country's most skilled thespians and playwrights as judges."
'Pens against Poverty' is an initiative that comes from the success of ChildFund's recently published children's book, Mary's Christmas Yarn, a warm-hearted tale of giving to those in need, penned by 10 of New Zealand's best known storytellers. The book is to be used as the basis for the scripts submitted to the challenge.
"I have seen first-hand the impact of ChildFund New Zealand's work in Sri Lanka, and how the gifts donated by Kiwis to families in great poverty can change their lives. The core of this story is about gifting to those in need, and is an important one for our children to reflect on," Alison Quigan says.
The winning script will be transformed into a play, performed by professional actors in December. St Matthew in the City in the heart of Auckland has generously donated its premises for the gala event.
"Turning the winning script into a play that can heighten students' ability to express themselves through written skills is key for this Challenge. If it can also spark their enthusiasm for drama and production then that's a bonus, and if they learn more about why we as Kiwis need to be passionate about gift-giving to children less fortunate than us, that's our definition of a success," Paul Brown says.
The winning script will be announced in July.
To register, schools can go to www.childfund.org.nz/schoolplay or phone 0800 223 111.