News
eFellowship winners announced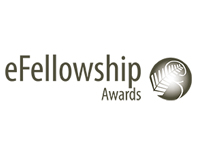 The eFellows for 2012 were announced at the recent Learning@School conference.
The CORE Education eFellowship Awards recognise innovative e-learning practice by New Zealand teachers. Each year, up to six fellows are selected for the CORE Education eFellowship Induction Programme.
eFellowship winners for 2012 are:
• Paula Eskett, Riccarton High School, Christchurch
• Helen King, Point England School, Auckland
• Anne Keneally, St. Mary's School, Mosgeil
• Rachel Boyd, Waiuku Primary School, Auckland
• Beverley Kaye, Manaia Kindergarten, Whangarei
To be awarded an eFellowship, educators must have a strong existing reputation for innovative practice or leadership in e-learning and a desire to share their e-learning approaches, practices and enquiries with the wider teaching community.
The Fellowship celebrates teaching excellence in e-learning. It aims to raise public and educational community awareness of the benefits of e-learning.