Property
Fencing for security or safety?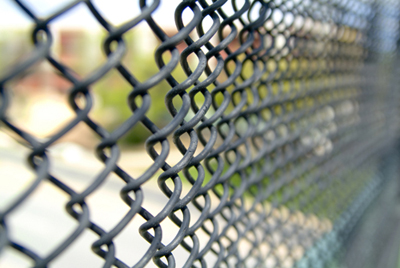 When considering installing new fencing at your school, there are many factors to consider including, but not limited to,
the intended function, design, durability, site layout and topography, as well as cost.
Schools should consider what they are trying to achieve, specifically whether the proposed fence is intended as a security measure or if it is required for safety.
Traditionally, school fencing has been low chain link, or fold top welded wire panels. However, in recent years there has been a trend towards the tubular style of safety fencing (up to 1600mm high), complete with powdercoated finish. Done properly this can add to the ambience of the site.
An increase in vandalism over recent years has also led to schools upgrading their security, and spike top panels are most common in this situation.
The initial outlay of this type of fencing can often be recouped in lower maintenance costs from reduced graffiti and vandalism.
Fencing may be constructed from chain link, welded wire panels (such as the hurricane motorway fence panel), tubular panels (for example the bulldog spike security panel), wrought iron, timber, longrun steel, or any other material deemed appropriate for the application.
The design will also have a big impact on the practicality and cost of the installation, and needs to be considered carefully.
Safety fences are traditionally been one metre high, whereas security fences are typically 1.8m and above, and may include barbed wire, and/or razor wire in extreme cases.
Panel-type safety fences may have a spike top, but often have a rail top at low heights and it is important to remember that spikes at 1.2m above ground can be hazardous.
Typically, a chain link style of fence has a low installation cost when compared to the panel types, and has proved to be extremely durable over time. Chain link is also much easier to install over undulating ground when compared to rigid panels.
However, when approaching any fencing project there are legal and regulatory issues to consider, and you should seek the advice of the local council to establish what can and can't be done.
Also approach the Ministry of Education to establish what (if any) funding may be available for the project. This is particularly important where the fence is being installed for the safety of special needs children.
The installed fence must comply with the requirements of the Fencing Act, and may require building consent, particularly if a swimming pool is involved. In this case the fence must also comply with the Fencing of Swimming Pools Act.
It would be well worth engaging a specialist consultant who is experienced in managing this type of work. If you choose to handle the process yourself, choose several reputable contractors experienced in the type of proposed fencing to submit tenders for the work, and ensure they are properly briefed.
Most contractors will happily provide advice on your project should you require it.
When evaluating the tenders, ensure they are 'apples for apples' – from a contractors viewpoint there is nothing more frustrating than missing out on a job and then finding out that what has been installed is nothing like what you were asked to quote on.
With an increasing emphasis in today's society on safety for people, and security for property, fencing is sure to continue to be an important issue for schools.