Why are sports hall acoustics important?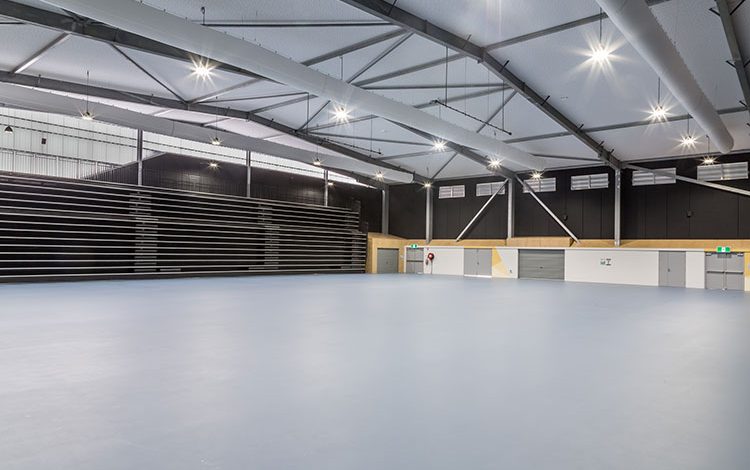 By Autex Industries
From PE class to kapa haka, sports halls can play host to a variety of activities on any given day.
Most schools treat their hall as a flexible learning environment, and for good reason! As large open spaces, halls are perfect for big groups and loud activities. However, due to tight budgets and dated architecture, many Kiwi school halls do not meet the Ministry of Education's acoustic requirements and are consequently battling with disruptive echo and reverberation.
Due to a high amount of hard reflective surfaces, sports halls are prone to excessive noise. This contributes to low speech intelligibility, making it difficult for students and teachers to communicate effectively. Fitting sports halls with acoustic treatment not only ensures they are fit for purpose but increases the overall wellbeing of occupants.
There are multiple elements that need to be considered when looking to retrofit acoustic treatment in sports halls: reverberation time (RT), room volume (m3), surface finishes, and room use. Room-specific RT's are dependent on the volume of the space, and can be found in the Ministry of Education's Designing Quality Learning Spaces Acoustics v2.0 (2016). To help you choose the right acoustic treatment, an acoustic engineer can measure the RT of your space and provide a reverb report. As sports halls are multi-use spaces, and each learning activity has different RT requirements, the acoustic treatment should meet the most conservative of these requirements.
The Ministry of Education's Acoustics v2.0 (2016) recommends installing acoustic panels across the entire ceiling and available wall space (equivalent to at least 20 percent of the ceiling area). To suit a wide range of activities, a high-performance broadband absorber like Quietspace® Panel is best.
The Quietspace Panel is designed to absorb echo and reverberation across the frequency spectrum, reducing the RT of the space and improving speech intelligibility. Applying ample acoustic treatment ensures learning environments are comfortable and productive, and teachers and students are able to communicate without straining—increasing overall student and teacher wellbeing.