What would it take to reach educational Everest?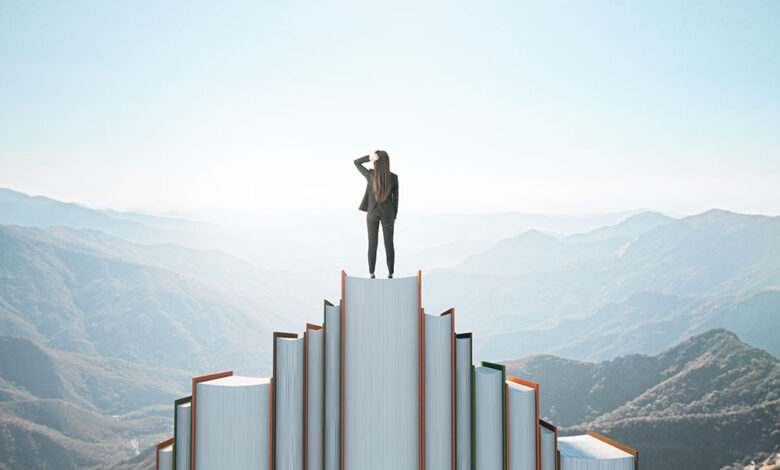 By Arran Hamilton
The global research on education effectiveness is now stronger than ever, with more than 1.5 million books and articles on how to teach, how to manage schools, how to design curricula, and how to progress students best in their learning. Good times indeed.
That research also suggests that teachers make the biggest difference to the learning lives of children (no major surprises). But that, often, pre-service teacher training and licensing does not adequately prepare teachers to hit the ground running (a consensus view in the research literature but not widely trumpeted).
Enter stage left, professional learning and development (PLD). We know from the data that teachers learn most during their first three years, through trial and error.
We also know that high-quality professional learning during this period (and into the long-term) enhances their impact.
But as the great Michael Fullan lamented, all the way back in 1991: "Nothing has promised so much and has been so frustratingly wasteful as the thousands of workshops and conferences that led to no significant change in practice when teachers returned to their classrooms".
Since Fullan wrote those words, there has been much research on the critical 'active ingredients' of outstanding teacher professional development. And there is now a strong consensus around critical features like: knowledge and understanding; motivating goals; modelling; deliberate practise; spaced learning; communities of practice; coaching; and feedback.
There's also a moderate consensus on the importance of the PLD being placed within the subject context and taking place within the school.
That was until last year, when a new systematic review by Sims and Fletcher-Wood (2021) seriously questioned the empirical foundations of both the strong and moderate consensus.
Whilst they did not disagree with any of the above or say that it was harmful, Sims and colleagues instead concluded that the research evidence is not (yet) strong enough for us to know (for sure) how to deliver effective professional development, that genuinely pushes the need to drive changes for student achievement. That it's still an open question.
Recognising that there are multiple viable paths for schools to reach the top of "educational Everest" and that there are still gaps in the global knowledge about which PLD approaches really do work best, at Cognition Education we are working to support impact from a different angle.
Rather than obsessing over the mechanisms of PLD, we instead privilege the impact and evidence of impact. And this means that over the last 12 months we have been putting two new structures in place across ALL our work:
Evaluation, evaluation, evaluation
We have rolled out standardised tools to measure satisfaction, implementation, and impact across our PLD engagements. The purpose isn't to collect data for its own sake but to interrogate outcomes for unrelenting improvement.
The Cognition Way
Recognising that there are many viable paths to the top and that Everest isn't the only mountain worth climbing – we have also developed protocols to help our clients achieve really ambitious goals of their choosing. We call this approach The Cognition Way; and the kitset is used by our teams to help schools identify and validate their most pressing local education challenges; to build a theory of the present; agree an ambition for the future; and then to co-develop theories of improvement and action. We then co-deliver, which brings us full circle to evaluation – so that we can collectively know and grow our impact.
These processes have been meticulously researched and field-tested and are also the subject of a new book Building to Impact: The 5D Implementation Playbook for Educators – co-written by the Cognition team and scholars at Melbourne University.
For us, it's all about your impact and helping you to get there on your terms!
If this article has raised any questions for you about the impact of your professional development,
or how the Cognition Way could be used to support your school, please get in touch with us. www.cognitioneducation.co.nz
Sims, S., & Fletcher-Wood, H. (2021). Identifying the characteristics of effective teacher professional development: a critical review. School Effectiveness and School Improvement, 1-17. doi:10.1080/09243453.2020.1772841.