What should you be looking for when buying electronic signage?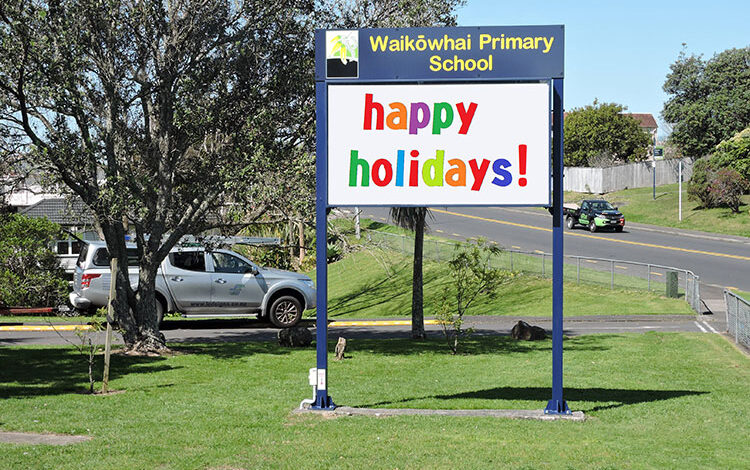 First and foremost, you need to select the right company to work with.
Electronic signage systems can, these days, be expected to provide good service for 15 years or more and so selecting the right sign supplier is much more important than selecting a supplier of products with limited life or where there are a large number of suppliers selling the same or similar items. In order to ensure you select the right supplier you need to look at a number of factors such as:
How long has the company has been in business
How long they have been selling and supporting this technology
Are they financially stable (and, particularly at this time, likely to remain in business)
Check their technical credentials; is their main focus engineering or volume sales.
What are they selling you (see below)
WiPath is not only a supplier of the best electronic school signage solutions in New Zealand but being a NZ based electronics manufacturer and exporter with a strong export order book we are in a very good position to continue serving our nationwide client base through the challenging times the country and many businesses are experiencing. All the signage products we provide, whether manufactured in NZ or by overseas sub-contractors are all designed by our own engineers to NZ standards and for NZ conditions.

In it for the long haul
Many modern tech purchases are likely to be replaced or upgraded within 2-5 years (cellphones are, on average, upgraded every 18 months). However, LED signage, and outdoor LED signage in particular, is a long term purchase with the installation expected to provide good service for 10-15 years or more.
Because it is a technology you will keep for so long, you do not want to make a mistake in selecting your supplier! You need to be sure that they are going to be around to support your purchase in the long term.
Why do want an electronic sign?
Communication is a significant part of every schools relationship with its community whether that just be its parents and students or include the wider local community. From our discussions with Principals nationwide it is clear there are 3 main reasons they want an electronic signage system. The first is simply to improve communications with its parents and students. The second is to promote school events to the wider community and the third is to attract students in a competitive environment.
Most schools have some sort of public facing sign board often the old style letter boards that every caretaker we have ever spoken to hates. An LED electronic sign significantly improves the ability to get messages out with no real limit on the amount and type of message displayed including both text and graphics. An LED sign can almost be considered a giant computer monitor sitting on your road boundary.
What should I know about an electronic sign?
The major physical components of an LED sign are the LEDs, printed circuit boards, controllers, power supplies and the enclosure they are all mounted in. How can you tell what sort of quality you are buying with each of these components?
The short answer is you probably can't.
Like most products, LED signs come in various grades of quality. But, unlike many other products, the buyer can rarely tell the difference just by looking at them. The quality can only be judged by knowing the source and specification of the component.
It's got the look…
Another factor to consider is the overall look of your sign. An electronic sign is often a significant part of the street identification for a school if not the primary identifier and the whole installation needs to look good. A not insignificant part of the cost of installing an electronic sign is the structure in which it is mounted. Even if used only for informational purposes, the sign doesn't have to be mounted on a boring, industrial grade galvanised steel structure. There are definitely more aesthetic options are available, often for very little additional cost.
How hard is it to operate?
These days if you can use a word processor and simple graphics app then updating the content on your electronic sign is a relatively simple process and we find with as little as one hours training most people are able to easily provide very noticeable content directly from their desktop.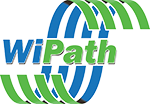 Please contact WiPath for more information: www.ledsigns.co.nz, [email protected]