Whanganui Collegiate School: Schoolbox + KAMAR Rollout Success Story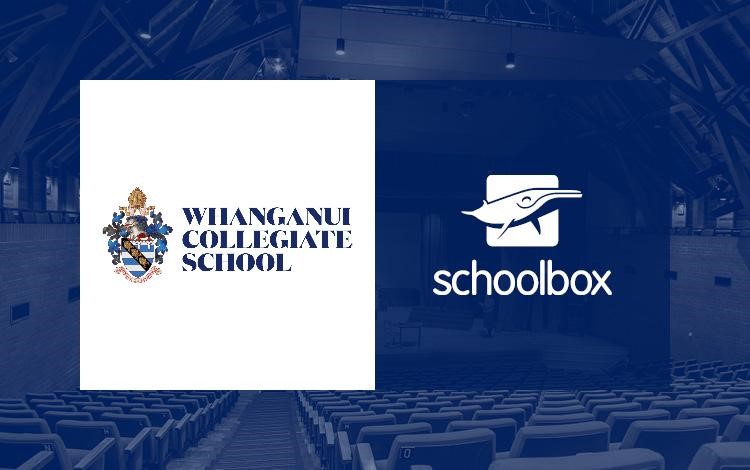 Explore the rollout success of Whanganui Collegiate with Schoolbox and the latest KAMAR integration to their entire community.
"Designed by teachers, for teachers."– Wayne Brown, Headmaster
Founded in 1852, Whanganui Collegiate School delivers education to both girls and boys from Years 9–13.
The school wanted to create a dynamic learning environment for their students and was in search of a Learning Management System (LMS).
Knowing the capabilities of Schoolbox and the way in which it could provide a great learning platform, the Headmaster of Whanganui Collegiate School, Wayne Brown, reached out to us in 2018.
Although our integration with KAMAR was not ready, the school forged ahead with utilising Schoolbox for its teachers only.
Once the Schoolbox + KAMAR integration was complete in March of this year, it was time to roll out Schoolbox to the entire school community.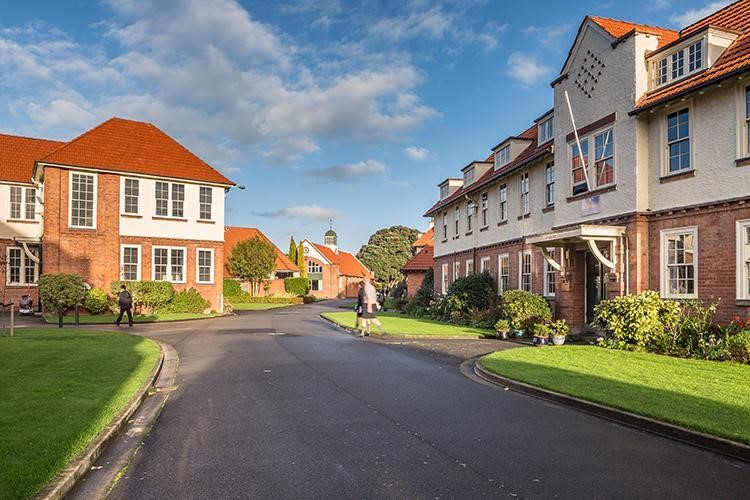 Schoolbox + KAMAR integration
To provide a seamless user experience, Schoolbox worked with Whanganui Collegiate to develop a robust integration with their Student Management System, KAMAR.
Although without the integration, the school was able to utilise Schoolbox through manual imports, it was not the ideal situation. Writing complicated spreadsheets that then took data from KAMAR and converted it via manual import into Schoolbox took a lot of time and effort.
When Schoolbox offered to work on an interoperability package, the school was thrilled.
"They [Schoolbox] have made a real effort to understand what information we need to import out of KAMAR and into Schoolbox. Now that the interoperability is fully sorted, it makes the population of Schoolbox very straightforward." 

– Mark Standley, Senior Master of Teaching and Learning and KAMAR Database Lead 
Deploying Schoolbox
Schoolbox was a necessity for the school, having been without an LMS for some time.
The deployment of Schoolbox was allocated to Jo Standley, Co-Head of Learning for Science and Schoolbox Coordinator. In the early days, volunteers started playing around with it and those who adopted it, started using Schoolbox for a unit or two in a few different academic levels. 
"We ran half day training sessions to get people underway and offered support. It really helped that many of the members of our school Digital team were among the early adopters and we were able to get good departmental coverage that way." When the rollout took place to the entire school community, COVID-19 hit but this only fast-tracked the process for the school so that students could continue to learn from home without disruption to their education.

– Jo Standley
"Luckily when COVID-19 lockdown came along, we were already well established with Schoolbox. Mark and Jo had put in a lot of time training our teachers and most classes were Schoolbox based by this stage. It appears it gave us an edge as our students were able to seamlessly carry on working at home." 

– IT Manager and Project Lead, Charlotte Potaka-Pulman
Schoolbox for teaching and learning
Whanganui Collegiate followed an asynchronous mode of delivery to which Schoolbox speaks very well. Communication was another important aspect to teaching and learning for the school as enrolment is made up of predominantly boarders.
Schoolbox is an all-in-one LMS, community portal and engagement platform, so with everything in one place via Single Sign On (SSO), it's easy to set up asynchronous learning and communicate effectively with all members of the school community, especially parents.
"The teachers and students are enjoying using Schoolbox for classes and parents are loving being able to login and see grades, important news and updates on House events."

– Charlotte Potaka-Pulman
The school was also looking for a video platform, and with the new ZOOM and Schoolbox integration, there was no need for Whanganui Collegiate to go anywhere else.
Success with Schoolbox
Whanganui Collegiate has now rolled out Schoolbox to its entire school community and feedback received has been greatly positive.
The success of Schoolbox for Whanganui Collegiate was attributed to a few factors:
Dedicated school digital team.
Schoolbox coordinator within the school.
Collaborative working relationship with Schoolbox.
Staggered release to different parts of the school community.
"Schoolbox continues to be a success as teachers are empowered to utilise it and work shoulder to shoulder to provide great teaching and learning resources."

– Headmaster, Wayne Brown
Find out how Schoolbox can help your school:
CONTACT US TODAY
Our NZ Territory Manager, Barry Baughan will also be attending the SPANZ Principals' Conference in Rotorua, 9–12 August 2020 so catch him there or contact him directly on +64 21505019.