Samsung Solve for Tomorrow – Back to inspire more Kiwi kids to change the world for good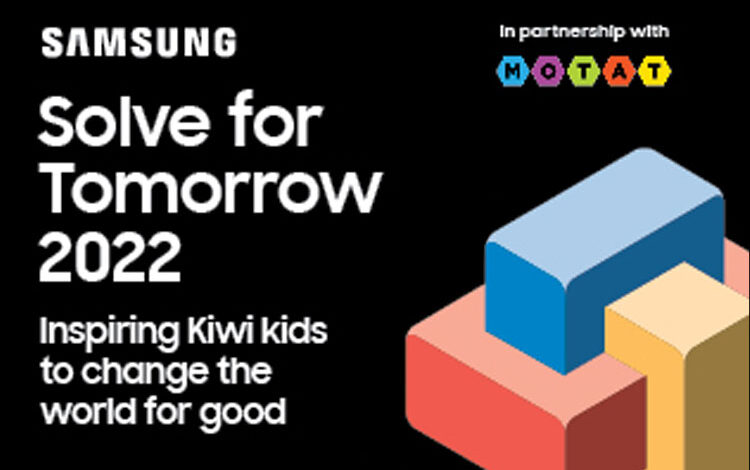 Many Kiwis have a desire to change the world in some way. Whether it's a little thing like picking a piece of plastic out of the ocean, or in a big way, like increasing equality, protecting the environment against climate change or even curing cancer.
So many of our tamariki have this innate desire to make a positive change built within them too. That's why Samsung is proud to announce Solve for Tomorrow is back again for 2022. Solve for Tomorrow is a nationwide competition challenging New Zealand's next generation of innovators – whilst sparking a passion for science, engineering, English, arts, and maths subjects (STEAM), building critical thinking, design thinking, leadership skills, and fostering teamwork.
Delivered in partnership with the Museum of Transport and Technology (MOTAT), Solve for Tomorrow tasks students to show how it can be applied to help change the world for good. This year we're opening it up to kids in Years 5-10, so even more people can enter.
Last year Samsung was blown away with the number of stand-out entries received, so much so that the judges simply couldn't pick one winner – so there were two.
Year 10 Rangitoto College student Harrison Maxwell created 'Beautify the Berms', an inspiring video presentation that demonstrated how local councils can better use roadside berms to not only create beautiful fauna but build new ecosystems for essential wildlife.
And matching that brilliance, Drew Kenny, a Year 7 student from Tauranga Intermediate School, created the world's first 'Parkinson's Belt' – a belt she designed and prototyped with a range of accessibility features to help support those suffering from Parkinson's disease, including quick access to medication, water, and their support alarm.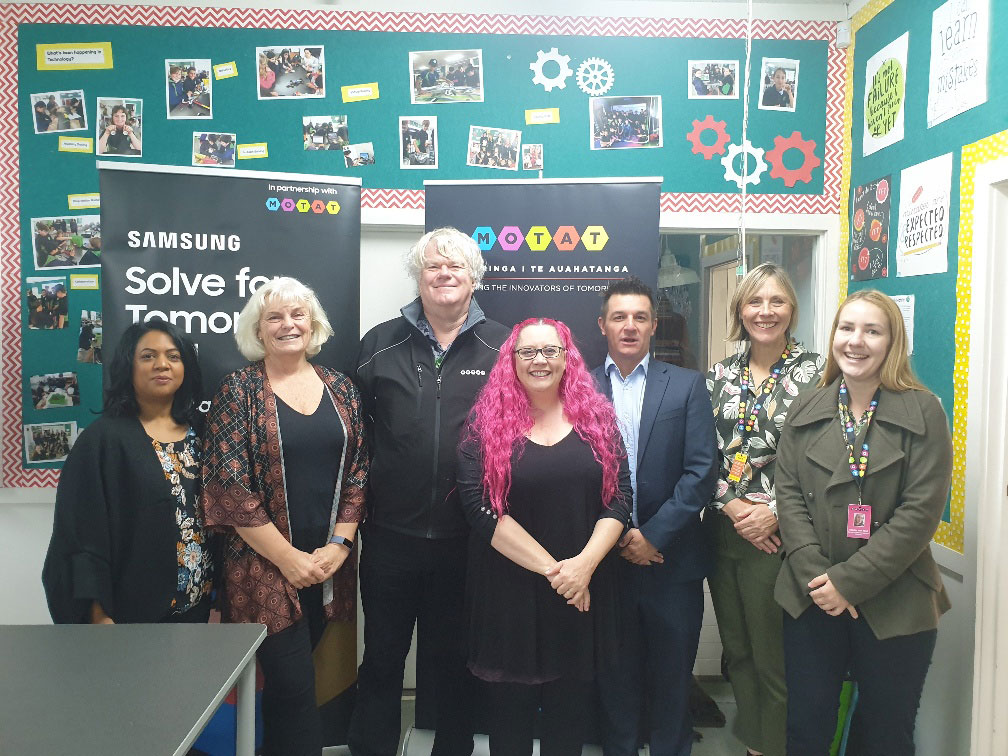 Award-winning scientist and 2021 New Zealander of the Year, Associate Professor Dr Siouxsie Wiles will return to judge entries for a second year alongside Julie Baker, head of education at MOTAT and Simon Smith from Samsung. The winning individuals or teams will share $20,000 in prize money and Samsung tech for them and their school.
Samsung is mixing up the entry process this year to help make entries better than ever. Students and teachers can register to access new resources and webinars so they are the first to receive information about upcoming competition milestones. This year they're also providing the opportunity to receive judges' feedback for entrants who complete and submit their Project Plan early – just submit before 8 July 2022. This step is optional, but in keeping with design thinking principles, taking the opportunity to receive and implement feedback will strengthen your entry. Samsung and MOTAT highly recommend this step.
Launched in 2010, the competition has been hugely influential globally, with more than 1.7 million students and teachers participating across 20 countries. Winners globally have created solutions that addressed issues ranging from climate change, to social isolation, to racial and gender inequality. Whatever the topic may be, it always starts with an idea, and we can't wait to see what Kiwi kids come up with.
Solve for Tomorrow entries are open now until 2 September 2022. To find out more, visit: www.samsung.com/nz/solvefortomorrow