Promethean support makes the most of edtech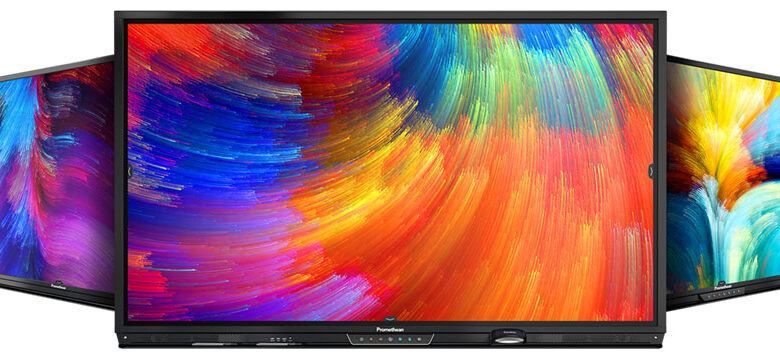 When making an investment in edtech, like any investment, a tangible return is always the goal. But educational returns are harder to quantify than dollars and cents.
With all the considerations of curriculum goals, funding, enrolment rates, and fostering an open, positive culture within a school, making sure you get the most out of your edtech is a complex feat. Additional support offered by Promethean ensures that users are fully equipped with the necessary skills to make the most of the ActivPanel, with a range of complementary services that schools and teachers can take advantage of.
What are you really paying for when you invest in the future of your school with new, state-of-the-art technology? Flexibility for hybrid learning? A new lesson-delivery strategy? Ways of injecting fun and engagement into the classroom? Or even simply a timesaving solution for teachers?
Proven edtech like the Promethean ActivPanel Elements Series can certainly achieve all of the above and more. But, as anyone knows, a piece of technology is nothing without the familiarity and proficiency of its user. Adding another element of complexity to the investment checklist, schools must also ensure they consistently reap these benefits when it comes to practical classroom use.
Value goes beyond innovative technology with Promethean. With a dedicated, expert support team and digital offering, the education technologies company strengthens the connection between teacher and tech, through:
Orientation sessions – available in-person or virtually to help new or upgrading users get acquainted with their ActivPanel.
Online training courses – Promethean offer a range of training options, hosted free on the Learn Promethean website, that teachers may access at a time convenient for them.
Self-guided ActivPanel tour – this new, in-built demonstration simplifies setup and makes it easier for teachers to access support and training resources directly from the home screen.
24/7 support – dedicated telephone support as well as an online portal make technical help readily accessible.
Extended warranties – up to five years on-site warranty backed by a financially secure company.
Front-of-class solutions have become the connected hub of the modern classroom. Designed by teachers, for teachers, the Promethean ActivPanel is underpinned by exceptional support services that elevate its potential – an appealing offering for schools looking to maximise their edtech returns.
Click here to learn more about the ActivPanel in a live, tailored session and to book an ActivPanel demonstration today…