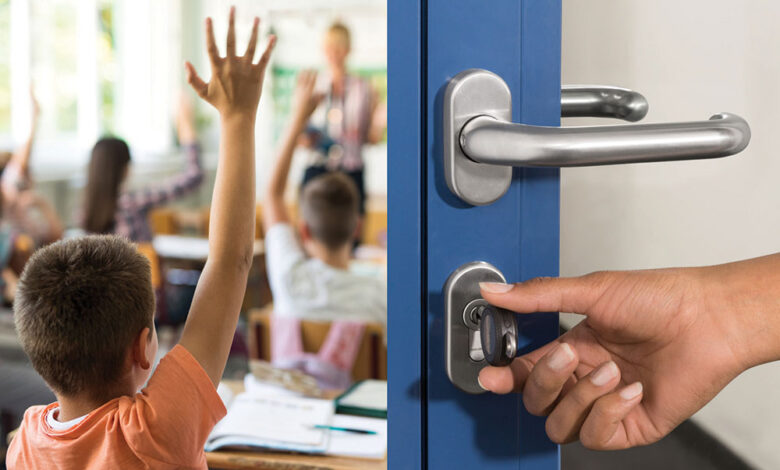 The smarter, electronic way to run key-based access control
eCLIQ is a wireless access control system which enables schools to regain and maintain control of their locking system.
For those who need to monitor and control access to their school, the reality of navigating streams of different people at any given time and ensuring that those who are authorised to have access to premises can easily do so, and those who don't are prevented from entering, can be a huge challenge.
Fortunately, with eCLIQ this challenge is easily overcome. It features a key that combines the benefits of digital technology, including passwords, authentication, audit trails, flexible access control and so much more, with the security of robust mechanical locks.
THE SMART KEY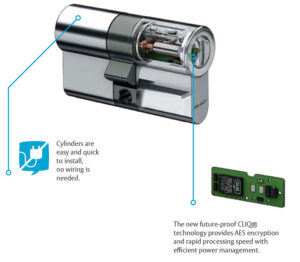 It may be surprising that one of the most sophisticated, up-to-date access and security devices looks, at first glance, like one of the oldest. Based on the traditional lock and key, eCLIQ retrofits seamlessly into existing locking systems; cylinders are made to the same dimensions, and all electronics are self-contained – powered by a battery within the key.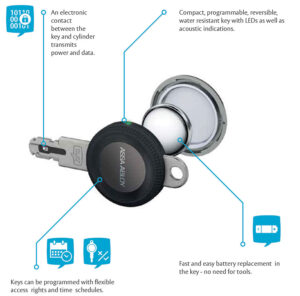 Without the need for wiring, eCLIQ electronic keys offer features like programmable access rights, time scheduling, audit trails and blocking of lost keys. Simply put, if one of these is mislaid or taken away (either inadvertently or intentionally) the school facility manager isn't landed with the onerous task of rekeying the entire school. The individual key can simply be blocked at the cylinder, therefore removing the keys access rights, and blocking the operation of the key.
The school facility manger can also see who opened what door and when, easily change a person's access rights by sending information to their key and control the time periods when keys are operational.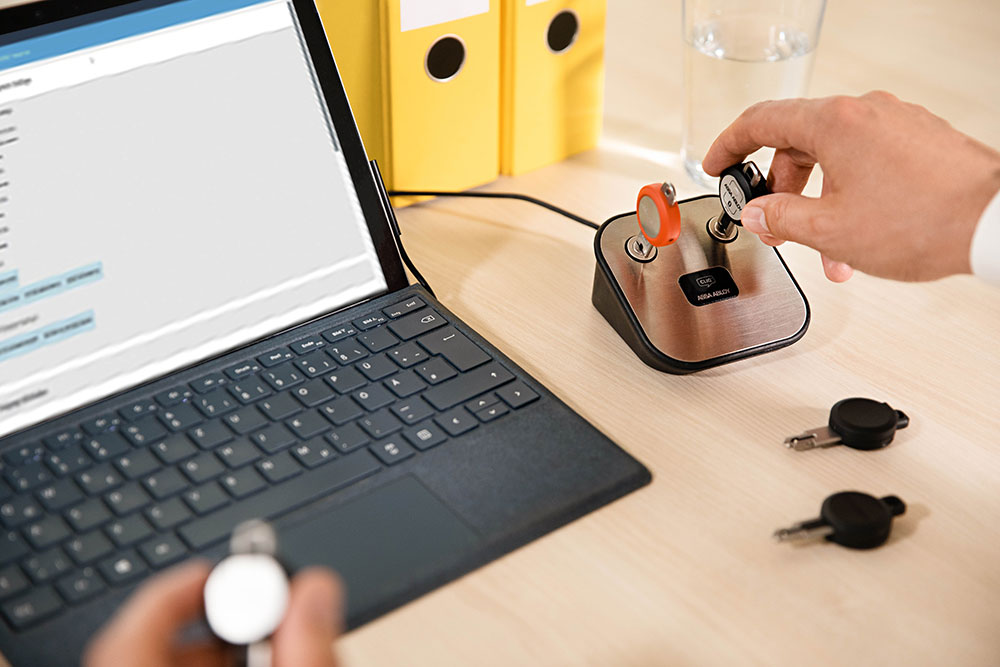 EASE OF INSTALLATION & USE
Installation is simple and straightforward, both for new school construction or retrofitting to existing doors at established schools.
For operation, it's possible to use CLIQ Web Manager available in either cloud-based or server-based software, depending on the school's preference. For those looking for the very highest level of security, the latter option is often selected.
For retrofitting an existing door, all that is required is the fitting of a key and cylinder into the standard mortice lock. A simple procedure and one that is a much more cost-effective solution than monitoring people by installing expensive card readers, and the associated cost and complexity of running cabling across the school.
BENEFITS
Lost keys – Block or eliminate any lost or stolen keys to maintain the integrity of your system without having to replace the locks
No rekeying costs – all access rights are granted electronically to the keys
No wiring – Gain the functionality of access control without the hassle and expense
Audit trails – Maintain control of the system as every lock and key can be tracked
Change access – Easily change a person's access rights by sending information to their key
Schedule access – Control the time periods when keys are operational. Ideal for third party maintenance contractors or if you rent out spaces – with knowledge that access can only be gained when specified
For more information visit www.assaabloy.com/nz
or email [email protected]