Audio-Over-IP – the new trend in School PA and Bell Systems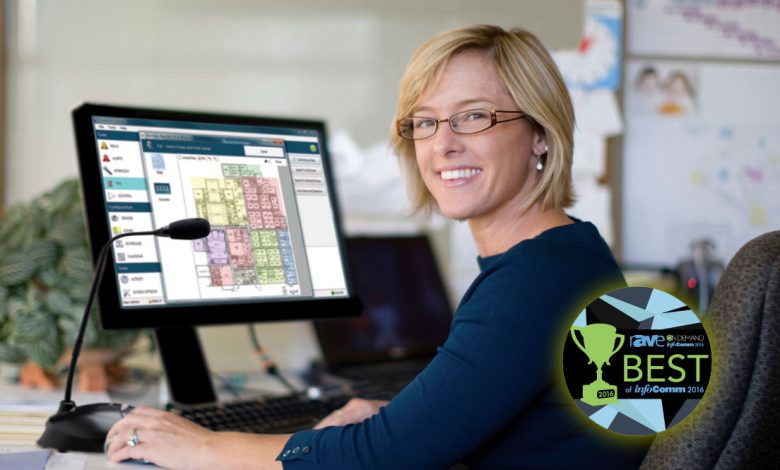 Traditional School PA systems are now being replaced by modern technology. FrontRow has developed and produced a school bell and paging system, utilising existing LAN networks available in most schools.  
On the forefront of classroom sound reinforcement systems, USA based FrontRow have been in business since 1963. Their comprehensive solutions are emerging as the perfect fit for NZ schools.
Their new technology offers many advantages in both implementation and use. A number of previously separate systems such as Bells, Paging, local classroom AV systems, hearing assistance and even Lockdown alerts complete with text broadcasts, can now be combined.
What can FrontRow do for your school?
In addition to being a School wide Paging and Bell system, via the existing school network, it can be zoned into as many separate areas as required. It uses a central server to play out the school bells (chimes, bird calls – pretty much any sound or song customised to your school) via an easily programmable calendar. Accompanied by a paging mic in the front office, school wide or zoned announcements are made simple.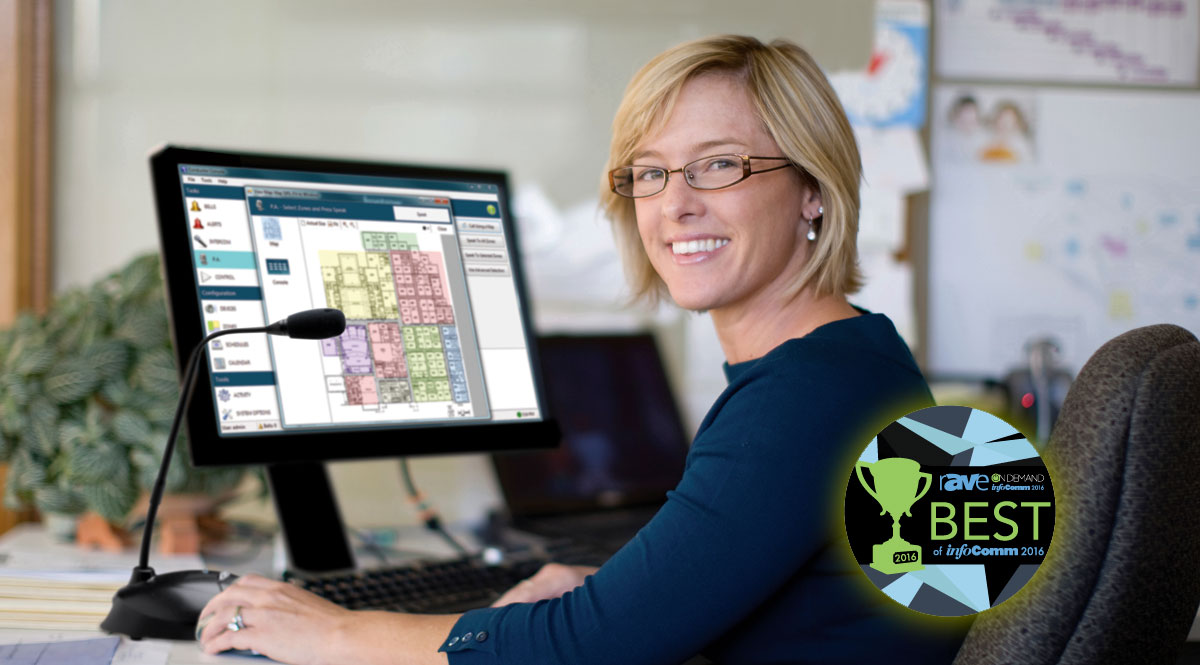 It uses a simple graphic user interface (GUI) on a dedicated PC in the office, making everyday use a breeze.
However, the system is capable of so much more…
Add a simple wall mounted mic into a classroom for Intercom functionality back to the office.
Each classroom device can take local inputs, such as a laptop or radio mic, for local sound reinforcement.
Add an 8 button or touchpanel to control local volume, TVs, projectors, screens and Chromecast boxes – anything that can be controlled via IR, RS232 or LAN. It's basically a mini control system, replacing the remotes that always go missing!
Incorporates a full Lock Down system with possible trigger points all over the school.
Use the free Mobile phone App to remotely trigger bells or lock down scenarios.
Classroom solutions
Each learning space uses a Networked Audio device (CM3000/CM900) in essence a small mixer amp featuring:
4 local audio inputs.
Bells and Paging via the network.
Input for wall mounted Intercom Mic.
Built in 32w amplifier to drive up to 4 ceiling or box speakers.
Line output for Hearing Assistance systems.
Connections for optional panels for control of Projectors, TVs, lighting dimmers, anything using LAN, RS232 or IR.
Flexibility is key, the system can grow as your school's needs change, allowing you to start with the basic room solution, adding control with full room integration when required.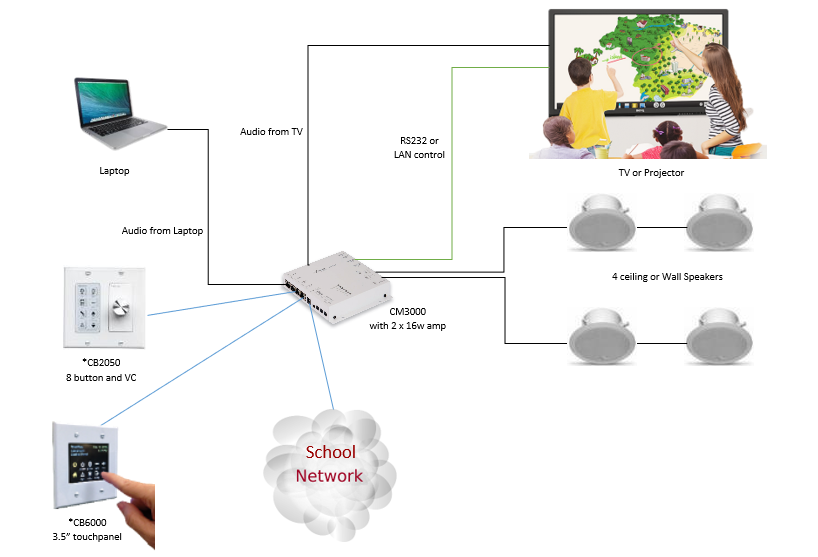 FrontRow Key Features:
FrontRow's integrated, purpose-built solution eliminates the need to have multiple suppliers to achieve a complete school/classroom system package.
FrontRow combines a classroom mixer/amp with the ability to seamlessly integrate into a LAN based audio-over-IP school bell and paging system along with local control. It can be used stand alone or as a school wide solution. Being LAN based allows for easy expansion without the need to change the core products (server).
FrontRow has been installed in a number of NZ schools with excellent results. Check out some of our case studies on our website.
FrontRow seamlessly integrates the following:
Local Classroom AV sound reinforcement
Classroom to Office Intercom
Bell and Multi Zone Paging
Local AV control (with keypad or touchscreen)
School-wide Lockdown alerts
Hearing Assistance integration
For more information please contact us for your local FrontRow dealer/installer.