Archgola creates an attractive, functional outdoor space at Newstead Model School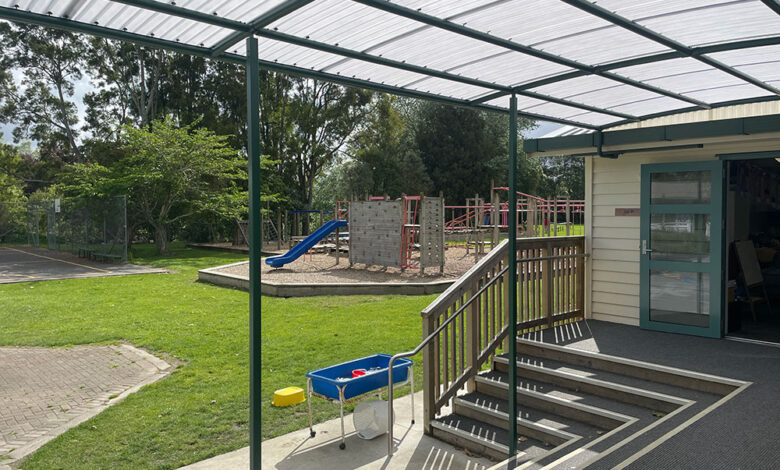 In today's educational landscape, having a well-covered outdoor space is no longer a luxury but a necessity for schools. The ever-changing weather conditions in New Zealand demand a permanent all-weather solution for outdoor spaces.
Archgola, with its proven history of providing high-quality shade solutions for outdoor spaces, has emerged as a popular choice among New Zealand schools, ensuring not only functionality but also aesthetic appeal.
School News spoke with Archgola on this project and how Newstead Model Country School, achieved the desired results they were after.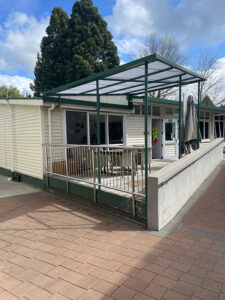 When choosing a permanent shade and shelter solution, it's important to select a company that offers a comprehensive design process and uses high quality materials. With a significant amount of experience in school installations, the Archgola team is confident they meet the specific requirements of the Ministry of Education design standards for shade structures.
At Newstead Model Country School, Principal Meg Campbell recognised the need for functional outdoor spaces and approached Archgola for two specific areas. The results were outstanding.
"We are DELIGHTED with the Archgola's that you installed for us during the holidays!! They look fantastic and are already proving to be very valuable and functional additional spaces for us at Newstead School. The first morning of Term 4 the children arrived at school and were so excited to see our new covered spaces, their reactions were precious" said Campbell.
The all important staffroom extended onto a deck, but without weather protection, wasn't able to be fully utilised.
The new canopy not only looks very smart, but the roofline was also able to be incorporated into the existing gutter system reducing the need for additional downpipes.
"We love this extra space, it is well used by the staff, our student teachers and our afterschool care programme. We are hosting 6 Teacher Trainees this term and having an outdoor extension to our staffroom has meant we've been able to all gather comfortably at breaks and ensure that they feel included and welcomed as part of our staff. It's great to stay dry while having a cuppa and kai!" she commented.
The school's new classrooms
The school's new classroom 'Tui' adjoins nearby classrooms via an extended deck. Having this area covered has opened up a wide range of opportunities for the teachers and students – already it has become a popup theatre and a space to display the children's flower show creations during the school's recent Ag Day.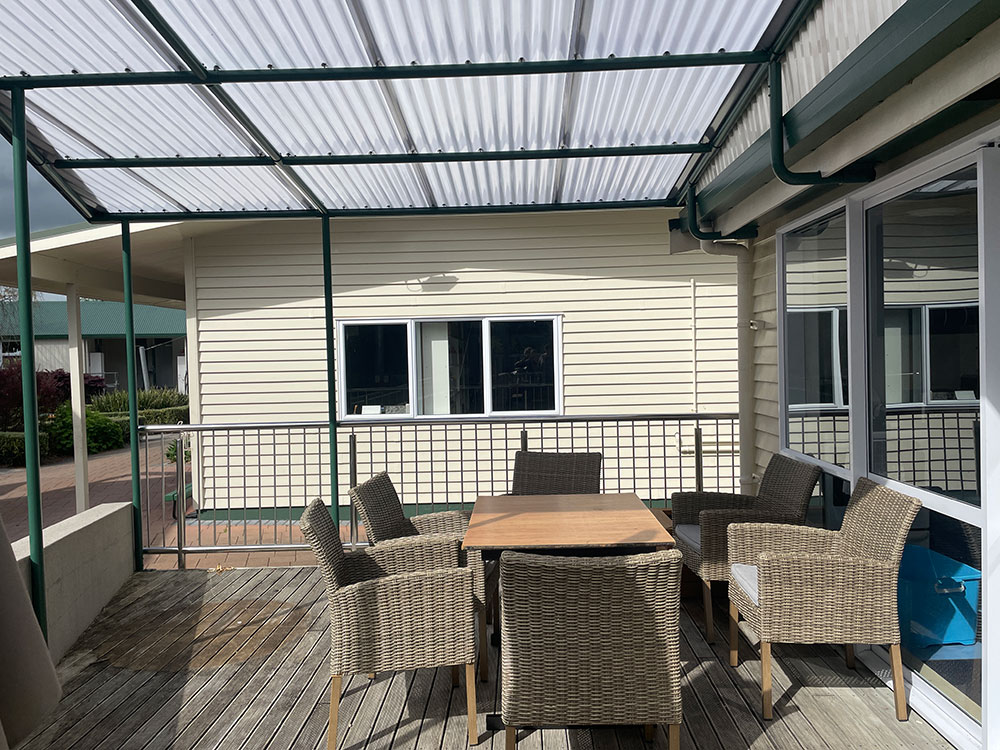 Practically, the new canopy has improved indoor-outdoor student flow, and with the addition of deck carpeting, the area will be less of a slip hazard in the colder winter months.
The positive experience of Newstead Country School highlights that working with your local Archgola Licensee will ensure you get the right design and great use out of the space.
Roofing a consideration for the outdoor space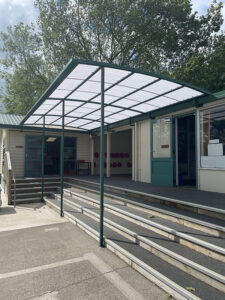 One element essential for Newstead Country School was compliance. Roofing materials need to offer both UV protection along with meeting MOE requirements to be trafficable. Webglas GC roofing, used by Archgola, can be either 100% opaque or translucent to transmit natural light. It's strong, highly resistant to chemicals and has low surface erosion.
The top (weather side) is gel coated with a specially formulated highly UV resistant resin and provides virtually undiminished performance for 20 years.
Archgola's reputation for excellence extends beyond the quality of their products. Their full-service offer includes managing council consents, certified engineered designs, and seamless installations.
To explore the potential of enhancing your school environment, visit Archgola's website (https://www.archgola.co.nz/schools/) for inspiring project examples. Start your journey to transforming, functional, and aesthetically pleasing outdoor spaces for your school by scheduling an on-site consultation.
More information
To contact your local Archgola Licensee, please get in touch via our website https://www.archgola.co.nz/contact/ or phone 0508 272 446