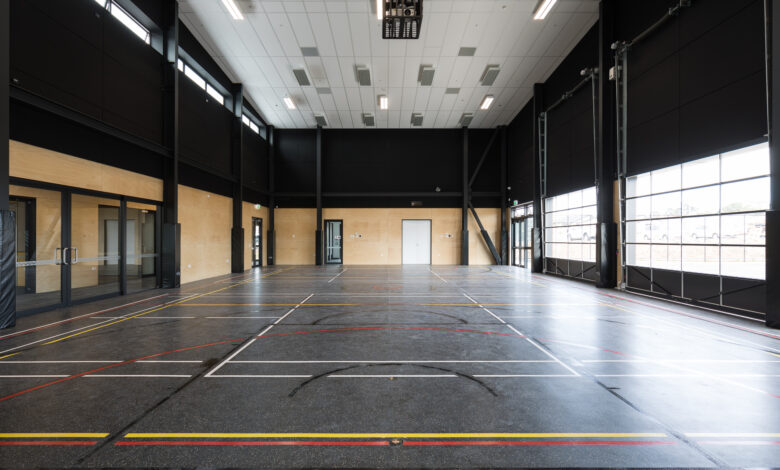 Whether it's basketball, netball, badminton, squash or volleyball, school sports games can be exciting events which bring together coaches, educators, students and whānau.
The atmosphere can be electric – the crowd roaring as players score and defend against one another. Coaches yell encouragement and advice from the sidelines, music sets the mood, balls may bounce and echo, sports shoes squeak against court surfaces and commentators give play-by-plays. Scoreboards display countdowns, and buzzers keep time for the cheering crowds.
Read the Term 4 edition of School News HERE
But on the flipside, all this noise can be distracting, and detrimental to players and observers. In team sports, communication within teams is crucial, and when the crowed gets excited, instructions can be missed and signals between teammates can be lost. Communication may not only become difficult for teammates and coaches, but supporting staff such as security, light and sound operators, commentators and all manner of other volunteers and workers required to put on a sports game. That means optimal acoustics is not only important for team performance, but health and safety, too.
Excessive noise levels can also be problematic for PE lessons, training sessions, and other activities undertaken in the hall. If more than one team or class is using the space, listening to and following instructions can be difficult for students, and educators may struggle to maintain attention.
In some schools, the sports hall doubles as a meeting space for large groups, including assemblies, and award presentations, and may also be used as a safe space for students to enjoy break times when the weather makes sitting in the school grounds difficult.
Generally, sports halls are acoustically poor by design. Specialised indoor sports surfaces are often loud and create squeaks and echoes. Of course, the advantages such as improved grip, easy cleaning, durability and marking maintenance are unparalleled, but how can the noise they create be reduced? Additionally, ceilings are often high to accommodate tall structures like basketball hoops, as well as for natural temperature control – useful when sports halls are packed with fans from the community.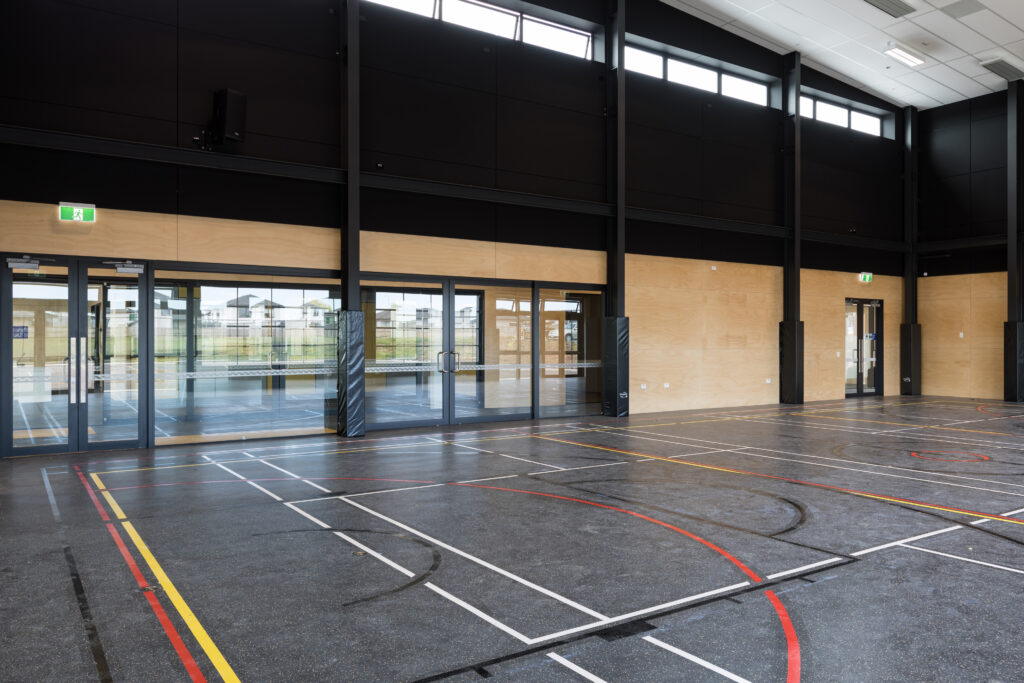 Hard, impact-resistant materials are often used for other structures in sports halls, such as in the roofs, walls and seating. These materials can withstand knocks and hard wear, but are not sound absorbent, which increases the reverberation time in sports halls. When reverberation time is too high, echoes are louder and last longer, creating a noisy atmosphere.
A common cost-effective remedy is to install acoustic wall and ceiling panels. With proper care and due diligence, the correct number and placement of panels minimises hard surface areas which reflect noise, thus bringing down reverberation times and trapping excess noise. A skilled installer may be able to reduce up to 90 percent of background noise in a sports hall through these panel installations.
If ceilings are particularly high, acoustic banners may be a more efficient method of sound absorption as opposed to panels.
Another easy, common fix is to hang heavy curtains on opposing walls and windows. This option can be limiting, as curtains cannot be installed in some areas, can be unattractive, and are less efficient sound absorbers than the panels.
Acoustic panels have many designs available, and they can be wall-mounted with adhesive tape or other mountings to ensure ease of removal. Panels come in a variety of colours and finishes including wood-look finishes, paint or textured plastic and foam. When done in the same colour as the walls, panels can be discreet. They can also be done in a contrast colour to maximise wow-factor.
Ben Hutter, Sales Manager at Autex Acoustics said balancing of sports hall acoustics can be a difficult task.
"These spaces are known to be noisy, with this often accepted as a part of these environments. However, that doesn't have to be the case.
"The nature of these spaces mean that they are designed with hard surfaces and are high foot traffic environments. This makes them a common place where communication can be difficult, occupants are uncomfortable and there are increased levels of echo," Mr Hutter said.
"To effectively make these more comfortable environments to be in, your acoustic solutions need to be strategically positioned. High performance acoustic products will need to be used to help reduce what will be a larger amount of noise being created at a range of frequencies.
"According to the most recent Designing Quality Learning Spaces standard, there is a need for different types of absorption for different sound frequencies with the positioning of these materials being crucial. An acoustics professional can direct you towards a solution fit specifically to your needs."