News
Health & Safety
First aid training and equipment essentials
In an emergency, well-trained first responders are crucial to stop injuries worsening, and in serious incidents, improving chances of survival.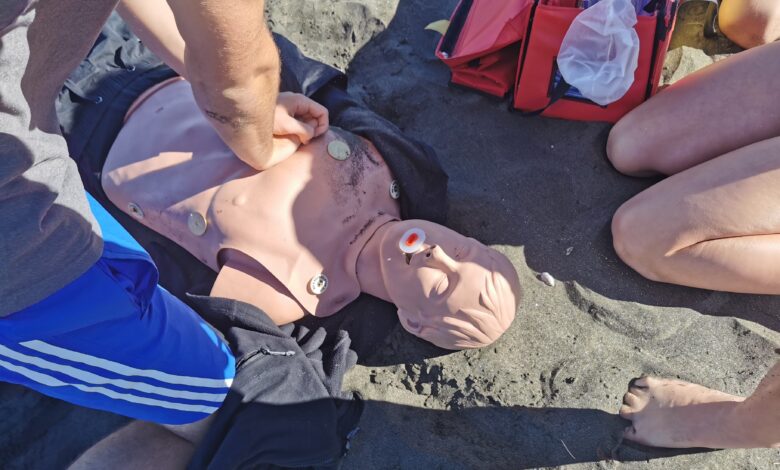 First aid is an essential life-skill. As many of us learned during the Auckland Anniversary Floods, Cyclone Gabrielle and the Christchurch earthquakes, an emergency can happen at any time.
In schools and other community spaces, first-responders can be the most crucial element to ensuring survival in an emergency event. For example, during a cardiac arrest, every minute without CPR or defibrillation causes a patient's chances of survival to fall by 10 to 15 percent.
Read the Term 4 edition of School News HERE
Every school trip or sporting event will carry some inherent risk, meaning well trained first responders are crucial. These are usually staff, though students or children having some basic first aid knowledge is also beneficial.
Even when students are on school grounds, the risk of accidents and injuries is inescapable. While best efforts are always made to keep all spaces within a school safe, illness, trips and falls and sporting accidents cannot be avoided. Your school must have the necessary equipment, and staff with sufficient training to quickly respond to unexpected medical events.
Under the Health and Safety Work Act 2015, all schools must have staff who are trained in first aid, including CPR and AED training. For EOTC, guidelines state that boards must ensure an NZQA qualified first-aider is present, and there are adequate supplies.
At a minimum, first aid kits should contain equipment to treat basic injuries like cuts and grazes, sprains, minor burns, fractures, eye-injuries and shock. Gauze, bandages, emergency or space blankets, disinfectant, gloves and tweezers are a good starting point. Additional equipment in the first aid kit might depend on the risks of the activities involved and can be tailored for the occasion, especially for EOTC excursions.
First aid is usually offered in schools and workplaces as part of health and safety training. There are many different levels, though, and types of first aid training. Most of us will have received basic half-day courses, but more comprehensive training can range from days-long to weeks. For tamariki, courses can be a little as a few hours long.
There are many community providers that offer NZQA certified first aid courses ranging from half- to full- and multi-day sessions that teach essential skills. The course which is suitable for your school and staff depends on the level of risk involved and the skills taught in the course.
First aid courses can also be offered to ākonga as part of their health education.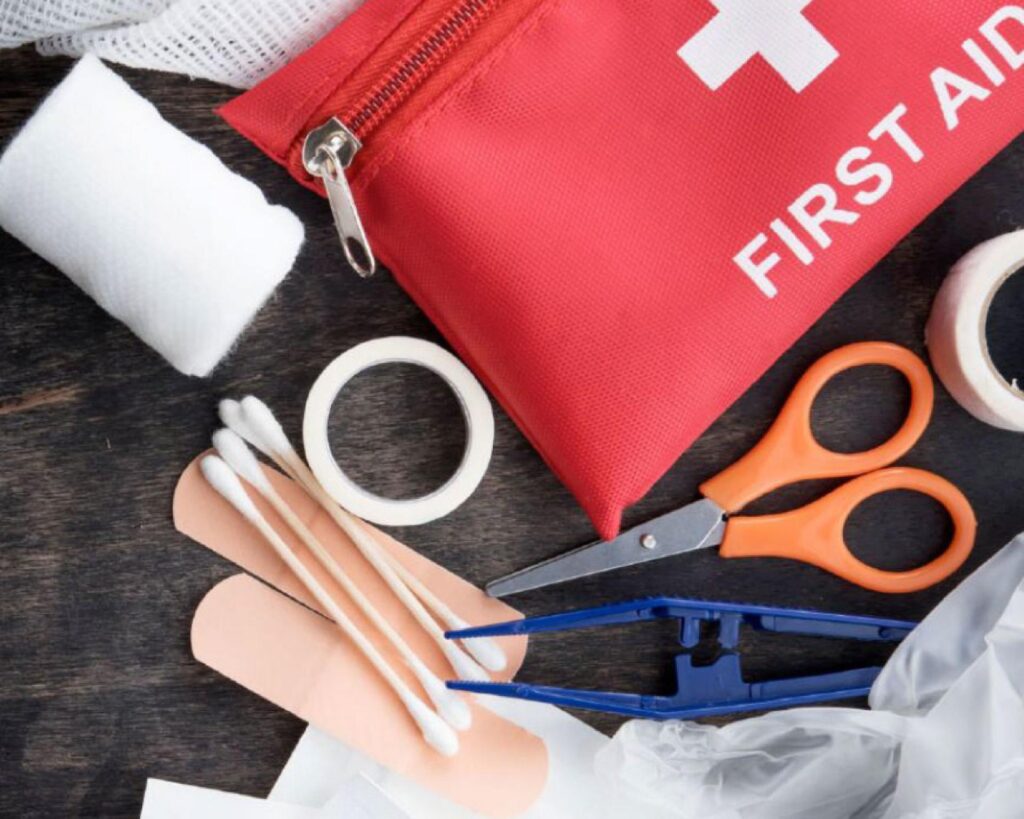 According to the World Health Organisation (WHO) and the New Zealand Resuscitation Council, teaching CPR to children over 12 years of age for two-hours a year would theoretically improve cardiac arrest survival rates. In New Zealand, 2000 out-of-hospital cardiac arrests occur per annum, and only 15 percent of those survive. First aid training is an essential skill that saves lives. Even basic training without certification for ākonga can equip them with knowledge that they may carry into adulthood.
Schools should also factor into their first aid plans information and awareness around students or staff members who have special medical considerations. Allergies and individual student treatment plans, for example, should be well known to all staff who may have contact with an affected student. Asthma sufferers should also be able to easily access their medication as needed. Information around escalation processes and first aid measures to be employed while waiting for a medical event to resolve, or more help to arrive, should be clearly communicated.
First aid training is important to help keep school staff and students safe. First respondents should remember, though, that when necessary, paramedics or other trained medical professionals should be notified.
Adrian Brown, General Manager of MediTrain, outlined some basic requirements for first aid training.
"WorkSafe recommends workers be trained in first aid by an organisation accredited by the New Zealand Qualifications Authority. First aid certificates are generally valid for two years. First Aid certificates need to be renewed every two years, and this can be done with a shorter refresher course. There is also a three-month grace period after a person's certificate expires."
Mr Brown said there are a variety of different first aid kits available from different suppliers, many of whom are happy to customise kits to your school's requirements. "The standard kits provide a good starting point, and people can add additional supplies based on common first aid injuries or conditions and any specific risks identified for the school."
A first aider travelling with a sports team should have a current first aid certificate, Mr Brown said, and access to a first aid kit. "It is also important to be aware of any medical conditions the team members have. Begin with a standard first aid kit and add extra supplies relevant to a sporting context, for example, ice packs and compression bandages. The size of the group should also be considered.
"Schools may also wish to consider investing in an AED to have onsite, as this has the potential to make a major difference in the event of a cardiac arrest."