News
Technology
Pedagogy for the 21st century
We investigate the latest in classroom tech and unpack how it can be used to strengthen teaching practices, and improve student outcomes.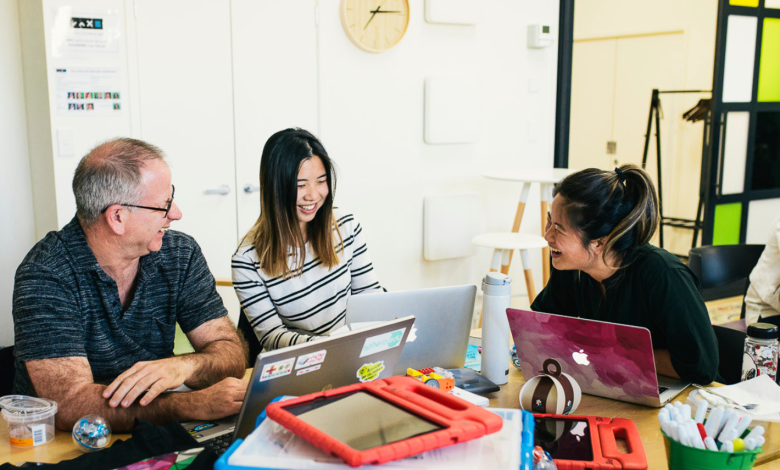 Modern teaching and learning rely heavily on technology. Interactive whiteboards and smart screens, VR headsets, iPads, and of course computers, are commonplace. Along with pen, paper and books, these items are essential tools for learning.
Read the Term 3 edition of School News HERE
Technology, though, can sometimes feel like the enemy of learning, especially for older ākonga. How can teaching possibly compete with the allure of the internet and all its distractions? Although a teacher's first instinct may be to ban technology, a more effective solution could be harnessing the potential of technology to increase student engagement and even improve learning outcomes. Just think – is there any better student engagement than when the Kahoot! quizzes come out?
This increased engagement comes not only from technology's ability to gamify activities, but also by helping students gain a sense of agency and control over their learning. In today's digital world, it makes sense that students should learn how to navigate the internet to find reliable information on a given topic, and make the most of available resources.
One small scale study conducted in a tertiary US context demonstrated the potential of technology to improve student engagement. The study found that student participation in class, preparation for class, attentiveness, learning and impression of the course and instructor tends to improve when technology is well utilised.
Technology can even increase collaboration between students in the classroom. Brainstorming has always been an engaging method of generating ideas and discussion around a given topic. When it's done on an internet platform connected to a cloud system, all ākonga can contribute to and see ideas generated as they're put up on the screen. With this model, teacher supervision and feedback can be provided in real-time, and instant feedback can be invaluable to student learning.
For younger ākonga who may not be able to use technology unsupervised, and who may still be developing motor skills, technology such as touch tables can create an engaging learning experience that retains collaborative and feedback benefits.
Learning can become self-paced, with software options to facilitate self-directed progress. Some programs will prompt a student to practise a concept until they fully understand it, ensuring each student meets required standards. Programs can also alert teachers to students who may need extra support to understand a learning activity.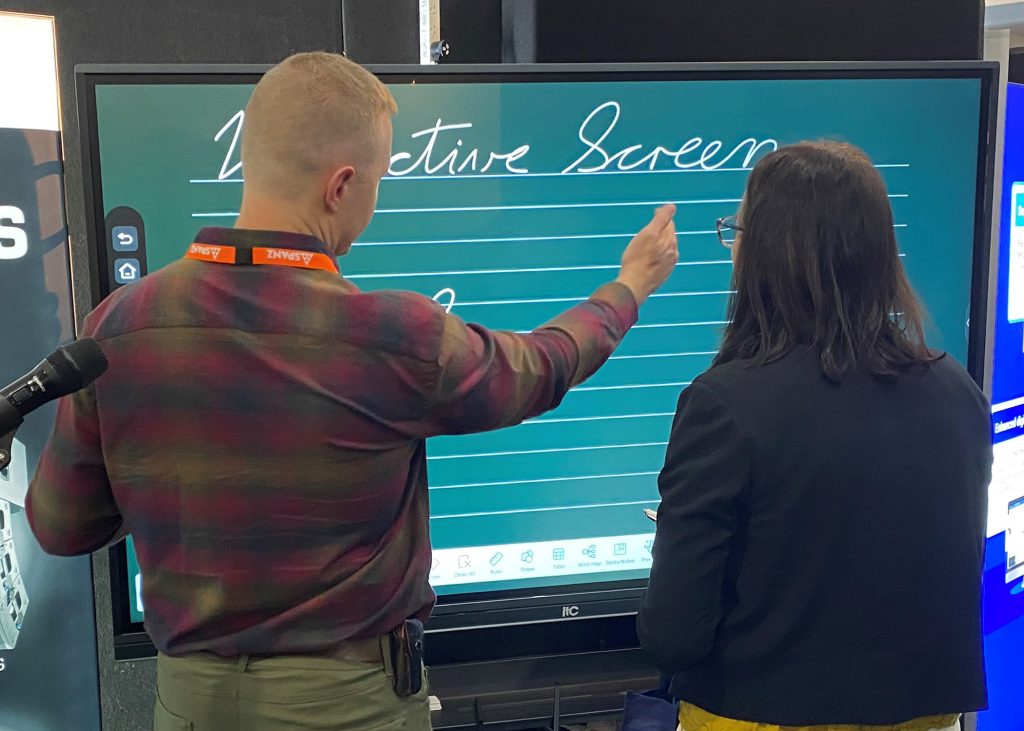 For teachers, technology such as smartboards, projectors and touchscreens can combine the best of traditional methods and the benefits of technology. Presentations can come to life as teachers demonstrate working in front of students and annotate passages that students could have access to in real-time. Benefits of PowerPoints and PDFs over traditional whiteboard working could include easy access to links, embedding of video resources, images and more! Plus, with a working document online, files are easy to share between students, and working can be easily accessible for any students who are away at any given time, or need to learn from home.
Additionally, working on touch screens or interactive smartboards can retain all the benefits of traditional teaching methods and handwriting, while harnessing the convenience of an online solution. Brainstorming on a touch table or interactive whiteboard can trigger those neural pathways so useful for processing information for students. However, the final document can be easily shared around. And again, any learners that are absent can easily access the information and classwork for easy revision.
With technology and connectivity an inevitable part of young people's lives, it is important students are taught digital literacy. This can be taught in house, on a regular basis, for example each time students browse the internet to find a reliable research source, or teaching a balance between screen time and offline time. Your school may wish to engage the services of an outside provider to teach safe technology use to students. This can be extended to staff as a professional learning opportunity.
Importantly, technology can only improve pedagogical outcomes if teachers are well-versed and able to implement technology in their classrooms. We know and dread the sometimes-inevitable technological fumbling at the beginning of a class. Precious time which should be spent learning is wasted on figuring out how to use a projector, for example, with its many buttons and confusing interface.
To avoid these scenarios and maximise the benefits of technology, it's imperative that teachers receive PLD whenever technology is upgraded, and that support remains ongoing. Often, the company that has provided devices or software will provide training and support to ensure staff can use technology efficiently. Specialist companies can also be engaged, to teach students and staff how to use technology to study efficiently, keep notes digitally and organise files.
One unexpected and invaluable source of support could be student help, especially in high school contexts or where ākonga are older. Children of this generation are "digital natives", and often find technology intuitive.
For more on how technology could improve your classroom, School News asked some industry insiders for their insights.
Dr. David Parsons, research director, and a programme lead on the Postgraduate Certificate in Digital and Collaborative Learning at Acadamyex said teachers should consider the contexts in which technology can assist with learning. "They might look at what technologies students can use when they are not in the classroom. Interactive technologies are helpful here – for example, instead of just asking students to watch a video, there are digital tools to add interactions such as quizzes and student feedback.
"Teachers can think about how to use technology themselves in the classroom, and consider how technology can best be used by students in the classroom. Creative tasks, where students produce digital outcomes themselves, are best, such as creating virtual tours of culturally important places, or writing code to animate a dramatic scene.
"Professional learning and development are essential to help teachers use technology confidently and effectively.
"Having an expert facilitator is a more efficient way of upskilling than trying to work out everything on your own. Undertaking professional development with colleagues is even better – adding collaborative learning to the mix will increase motivation and mutual support, as well as foster conversations.
"When considering PLD options for incorporating technology, the most important aspects to understand are the overall strategies and pedagogies that ensure technology is used in positive ways in learning, and is not a distraction or a time filler. An effective form of PLD is where teachers select a formal qualification that reflects their own interests and allows them to engage in assessment activities that are embedded in their practice. This is more likely to result in sustainable learning and practice change than a short training course in one specific aspect of learning with technology."
Jonathon Neil from Edwards Sound, Lighting and AV said the coming of age of Interactive TV technology is significant, particularly as older projector-based solutions are due for replacement.
"Projectors have limitations such as dim lighting conditions, lamp life, limited resolution, and the need for regular maintenance whereas interactive TV panels offer brighter and crisper visuals. They require little or no maintenance, and provide a more reliable and durable solution."
Mr Neil said schools can take advantage of this opportunity to upgrade their outdated systems and provide students with a cutting-edge learning environment.
"This new generation of panels delivers on what the last fell short on and really will facilitate collaborative learning in the classroom.
"The high-res 4K display of panels brings content and videos to life, making content more realistic and engaging. The responsive touch-screen functionality allows students to actively interact with the content, enabling them to manipulate, annotate, and explore in a hands-on manner.
"Visually appealing and captivating for students it's like a giant iPad in a package we all intuitively understand how to use. With multiple touch points, students can collaborate in real-time, working together on projects, problem-solving activities, and presentations."