News
Care for and protect your school's trees
Trees are truly taonga. Learn how to protect and maintain the trees at your kura to ensure they remain for generations to come.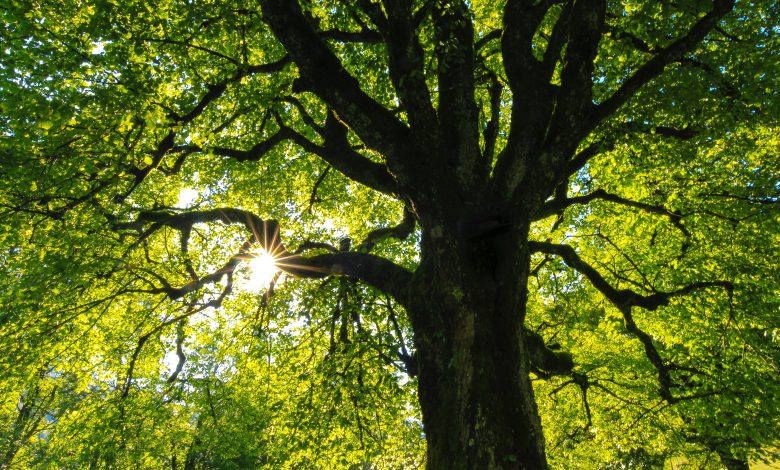 Trees beautify school grounds, provide nesting spaces for our native birds, offer shade and shelter from sun and rain, and produce fresh oxygen.
Trees take care of the soul – but is it time to take care of your trees?
Read the Term 3 edition of School News HERE
Trees can be vital members of the school community. Established trees can provide shade and shelter, and an opportunity for cheeky tamariki to climb. In their branches, trees can hold swings, treehouses, charms, even lights, as well as birds' nests, fruits, and nuts. Schools with large grounds or long histories may even have trees planted by former students and staff. And in Aotearoa New Zealand, we are often blessed with pockets of ngāhere (forest) and bush around our public parks, playgrounds and schools, which means your kura is probably home to a native tree or plant.
In Māori tradition, all of humankind whakapapa (descends) from the land and the trees. Trees are truly taonga. Like all natural resources, trees must be cared for and maintained to preserve them for future generations. Given proper attention, the trees around your school grounds could live for decades, even centuries to come, and provide shade and shelter to generations of children and young people.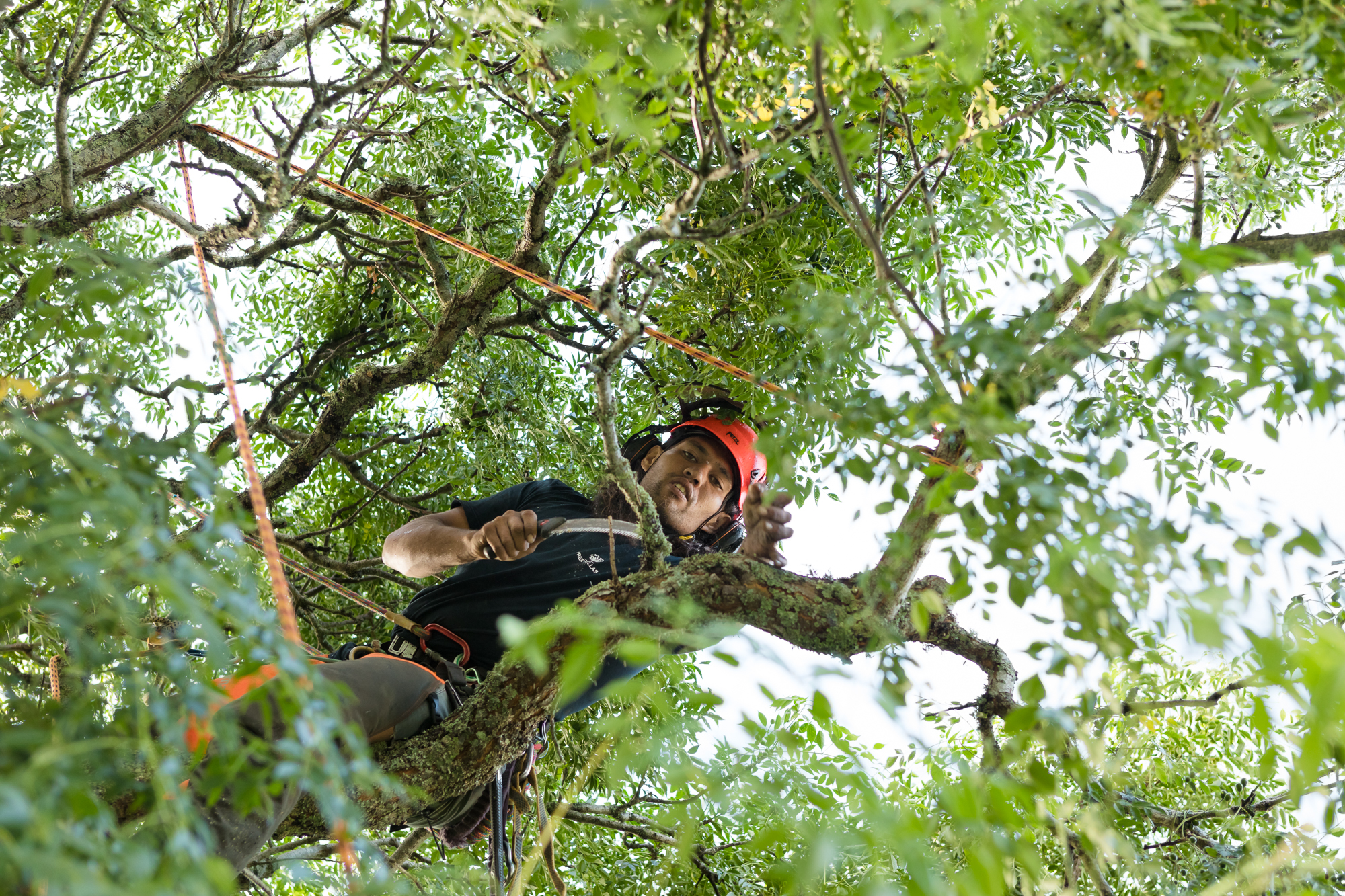 To make sure you are caring for trees at your school, the first logical step is a professional assessment or inspection. Tree assessments or inspections could be particularly beneficial if you have large trees that overhang property such as classrooms, covered walk-ways or playgrounds.
Trees that occupy such spaces can become hazards if their branches are affected by rot, or disease. Trees that have such conditions pose a fall-risk, and falling branches could cause significant damage to any school property nearby. Additionally, trees that overhang walkways could be a health and safety hazard if not properly assessed.
Of course, being close to infrastructure may not be the only reason to request an assessment. If a tree is looking worse-for-wear, or exhibiting unknown symptoms, a tree assessment may also be in order. An arborist can identify the problems and recommend the best course of action to preserve the tree. Schools may also wish to give significant trees – older or native species – special attention.
For peace of mind, schools may wish to consider an annual audit of all trees on site, which can be arranged with professional arborists. An audit of this sort ensures your kura is meeting workplace safety standards. A professional may also be able to identify future hazards, like a growing branch, a weak spot in a tree and encroaching roots. This will help your school plan for the future, including building additional infrastructure, applying for resourcing consents and removing hazards before they escalate. This is particularly important for kura in areas prone to storms or earthquakes, which could amplify the risk of falling branches and debris.
As for maintenance, trees should be trimmed regularly to prevent them becoming too big and hazardous. Though trees provide shade, this can sometimes veer into the opposite problem, where they block natural light to parts of your school or kura. Fortunately, the Ministry of Education's property maintenance grant covers the costs of pruning trees each year.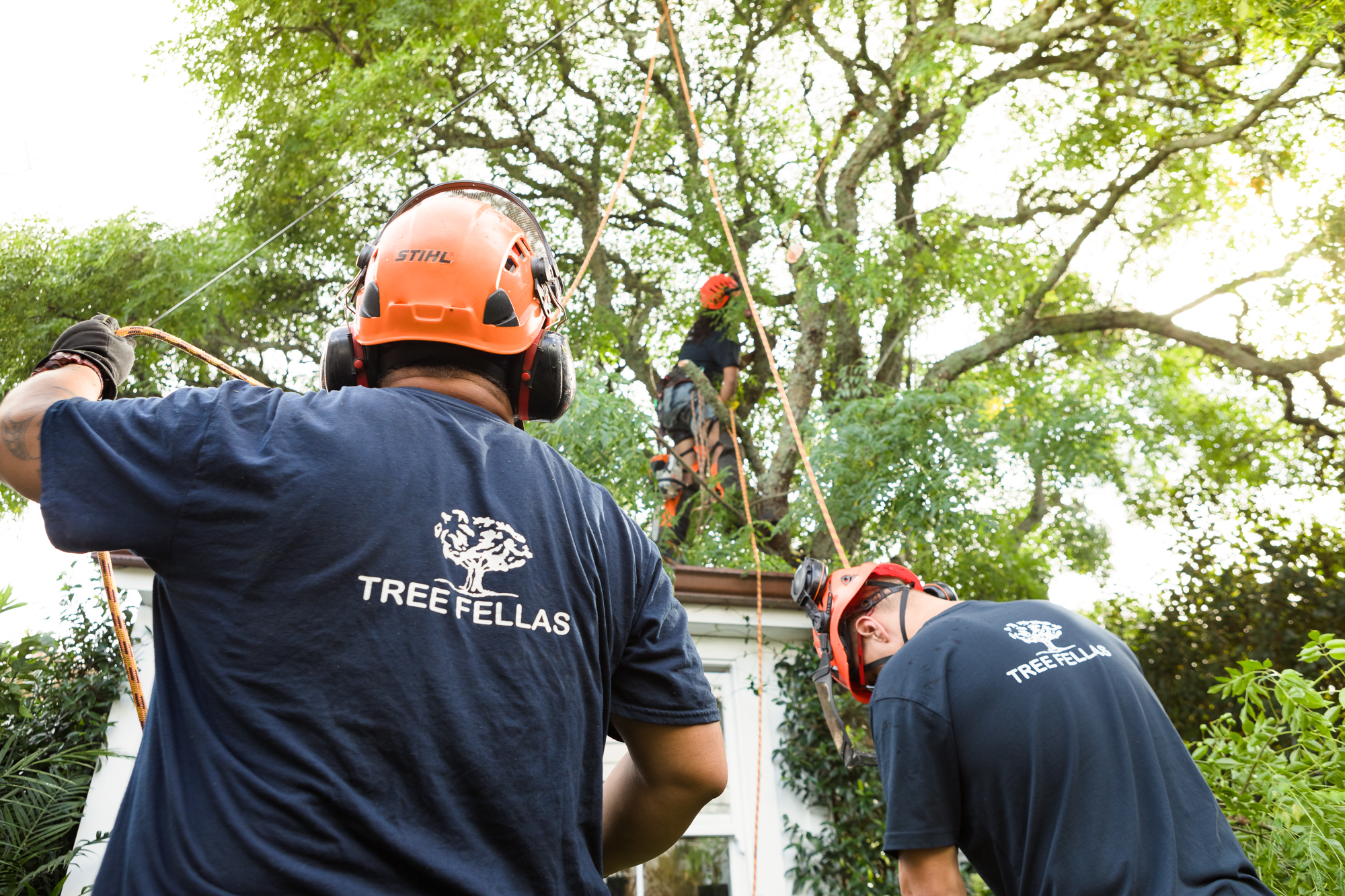 There may be cases where trees will need to be removed. If the tree in question is protected – being a naturally established native, tree with cultural, historical or botanical value, or a tree protected on the certificate of title – schools may need to seek the permission of the council or obtain a resource consent to work with or around the tree, including removal and maintenance. If in doubt, it's best to check with the local authority.
With some trees, potential hazards can be minimised with cabling and bracing. This is an attractive option for trees that are structurally weak or close to important infrastructure. Again, schools in areas prone to storms, high winds or other natural forces could consider tree bracing, which can save taonga trees without sacrificing the safety of students and staff and risking costly repairs to buildings or other structures.
Cabling trees works by providing external structural support to trees – either their branches, trunks or both. Cabling and bracing involves installing one or both of flexible and solid steel bracing to branches of concern. A degree of flexibility is important as the tree is allowed to grow stronger over time. However, a brace will prevent breakage.
A knowledgeable arborist will suggest cabling or bracing trees following an assessment for any structurally weak points. To be effective, the tree must otherwise be healthy. Bracing and cabling can last for some decades when installed correctly and maintained well through regular inspections.
For more on proper tree maintenance and care, School News spoke to Senior Arborist Ryan Kneebone from Tree Fellas Ltd.
Mr Kneebone notes that "engaging with a professional arborist is important because things like incorrect pruning based on bad advice is most times irreversible and can lead to poor health and safety issues in trees down the line.
"If the school and board view the trees as assets then the trees should be managed by a professional much like other property assets would be handled.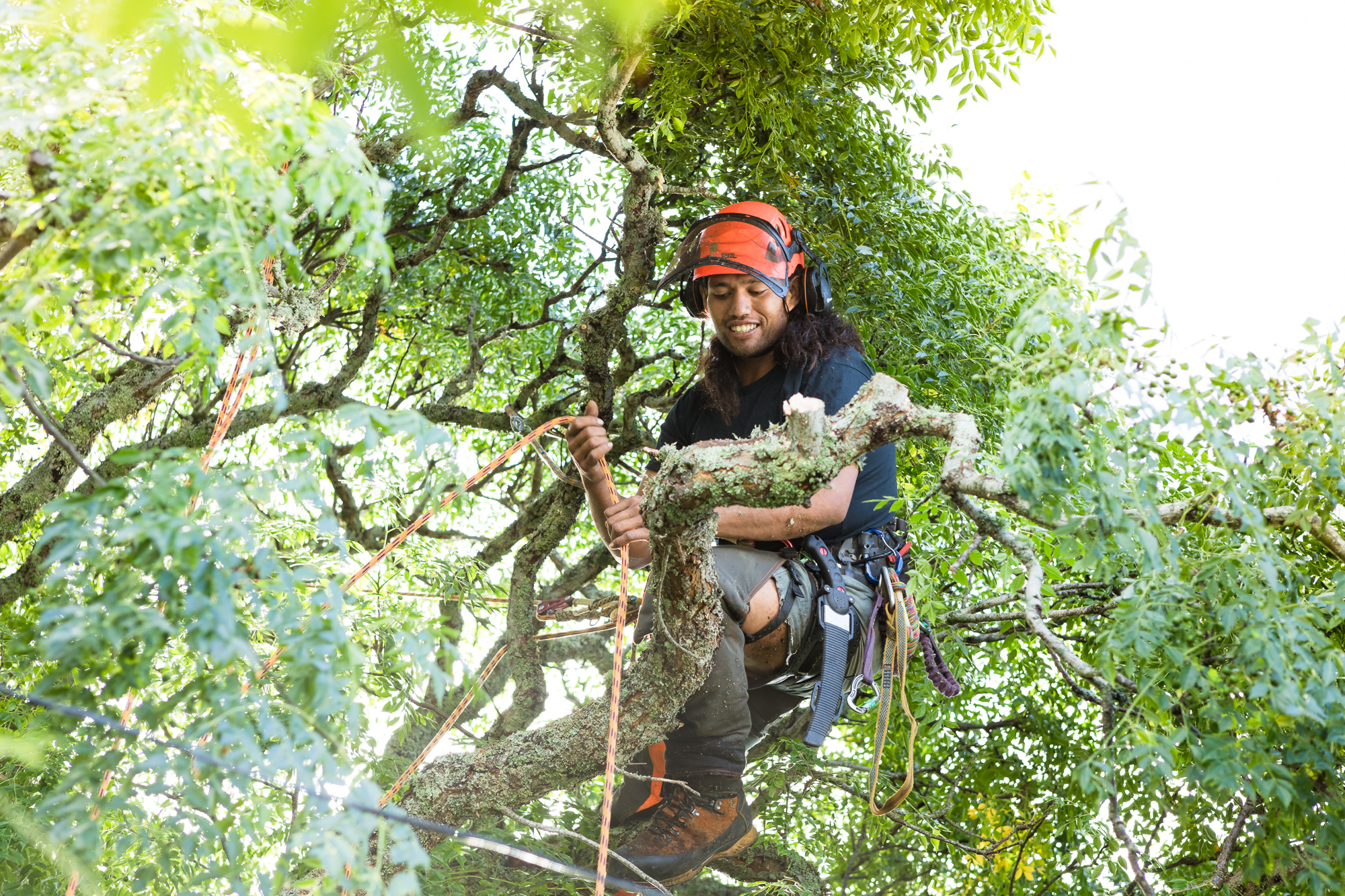 "Having a detailed schedule and map for the trees on a property is a great idea. With large properties it's hard to keep up with which trees have had visual tree risk assessments done and what pruning has subsequently been carried out over the years. With a schedule, you can plan and prioritise what needs to be done and ensure trees continue to be safe, flourish and benefit generations of students to come," Mr Kneebone said.
"Cable bracing can add supplementary structural support to trees that may be showing signs of weak branch unions or potential branch failure. The outcome of installing bracing is to minimise risk that may be caused by extreme weather events like high winds and heavy rain. Only a qualified arborist should identify trees and areas where bracing is possibly required and the bracing itself should also only be installed by a qualified arborist."