News
Win one of six STAEDTLER prize packs!
STAEDTLER is giving away six prize packs of free stationery to primary and intermediate schools! Find out how to get your school in the draw.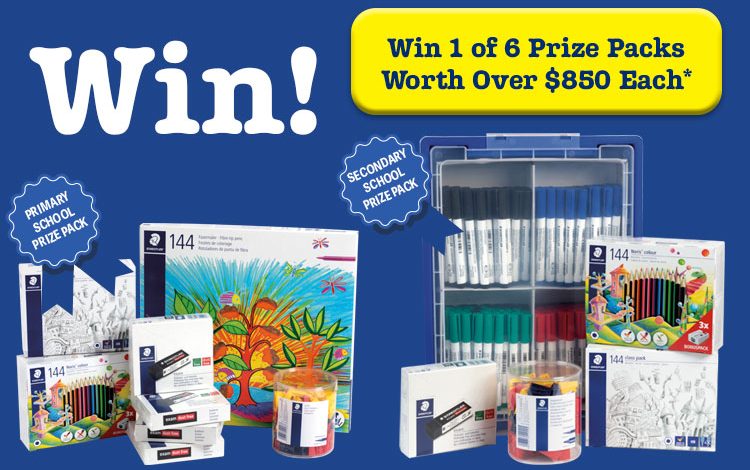 Perhaps one of the best things about going back to school is that shiny new stationery feeling.
Crisp new book spines, inky pens, sharpened pencils and the smell of printed pages. And as the year begins to wrap up, and we start thinking about the 2024 academic year, some kaiako will have begun writing stationery lists.
But for some ākonga, new stationery is less achievable than most. At the beginning of this year, Stuff reported that some children were staying home from school because of the prohibitive cost of stationery. And as many of you will know, stationery costs can often come out of teachers' own pockets when the need arises.
For younger students especially, art packs and supplies may be prohibitive, and school art rooms very quickly become costly to keep stocked.
Additionally, money spent on stationery – whether by caregivers or teachers – is money that could've been used elsewhere. For whānau struggling in the cost-of-living crisis, that stationery money could be used for groceries, petrol, or even other back-to-school costs such as uniforms.
Of course, teachers also have their own costs, and buying stationery for a whole class or even just a few students can eat up precious funds. For schools, the cost of providing stationery for classes could be spent on other learning resources like wellbeing initiatives, school trips or other classroom technologies or activities.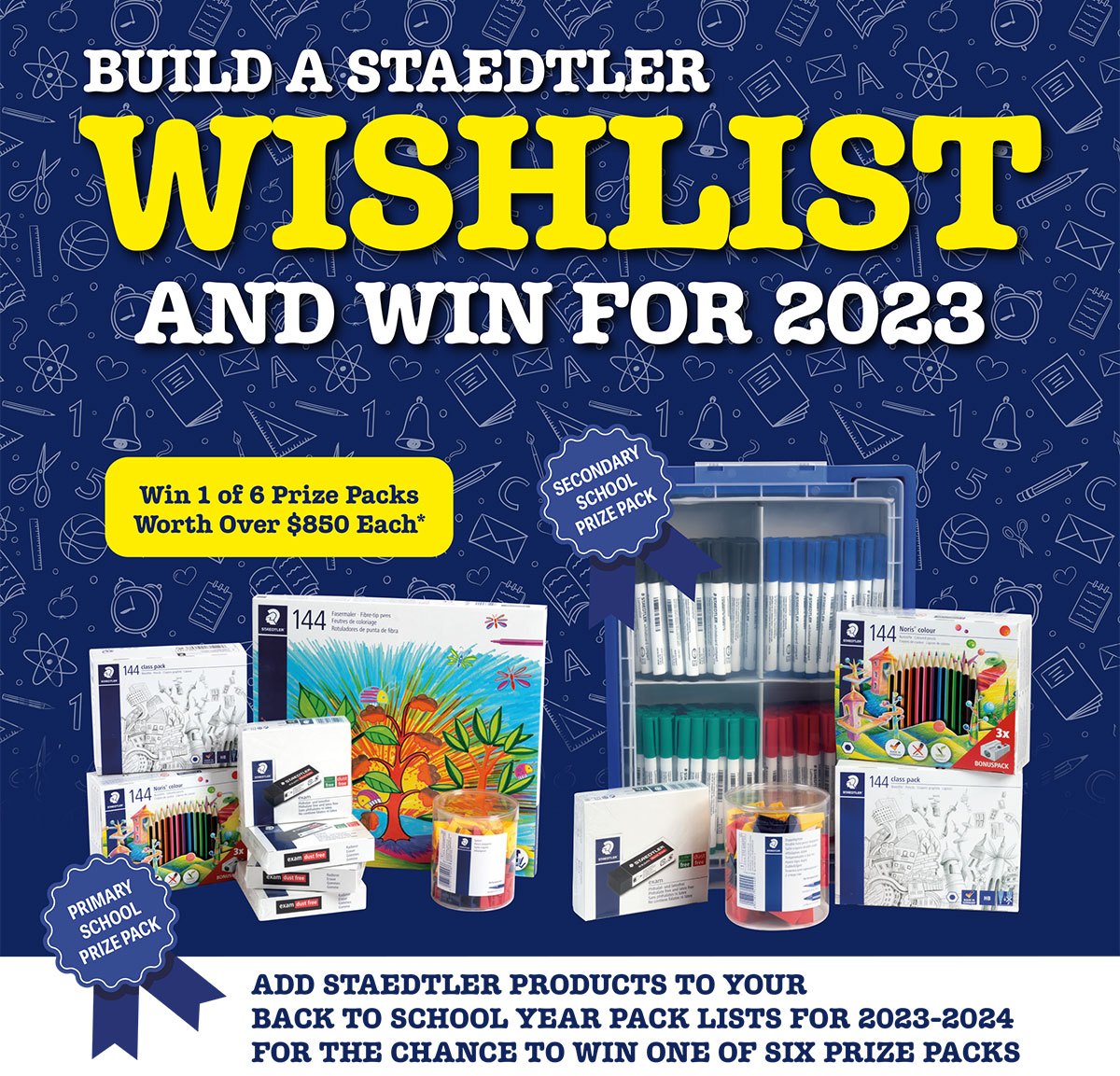 Although there's no quick fix or easy solution, STAEDTLER's new competition may just be able to help.
Here's how to be in to win one of six* STAEDTLER prize packs, valued at over $850 each.
On your school's Back to School stationery list(s), simply mention STAEDTLER next to the relevant product. For example, STAEDTLER pens or pencils.

For every STAEDTLER product mentioned, your school will receive one (1) entry into the draw. I.e. four (4) STAEDTLER products listed = four (4) entries.

Send all your Back to School stationery list(s) to

[email protected]

with your name and position, your school's name, and a contact number.

Entries close August 31 2023.
Not sure which STAEDTLER products to put on the list? Check out STAEDTLER's Back to School Stationery Catalogue here. You can also find the catalogue in the latest print issue of School News.
For full terms and conditions, email [email protected].
Prizes are drawn on October 2 2023. Winning schools will be contacted by School News.
By entering this competition you are giving School News permission to share your details with STAEDTLER (NZ) Ltd. Your information will only be used for internal purposes and will not be shared with third parties.
*Three prize packs will go to primary schools, and three will go to intermediate schools.