News
Learning Experiences Outside the Classroom
Rotorua: A destination for exciting and enriching learning opportunities
There's nothing like a school trip to up engagement and enthusiasm among students; and what better destination than our very own RotoVegas?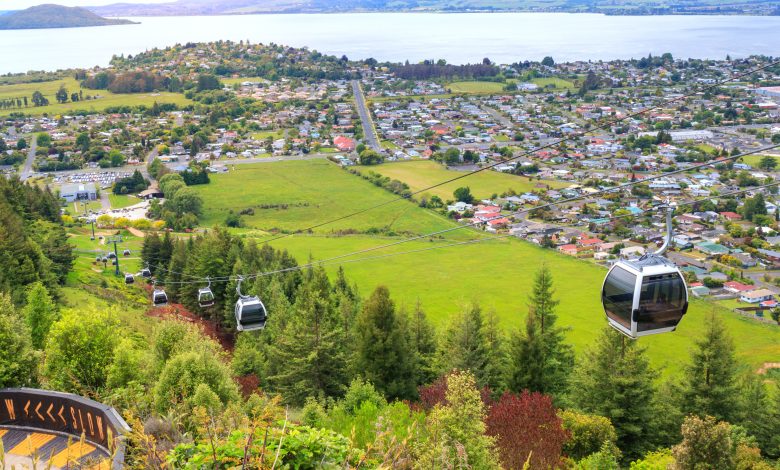 Located in the middle of Aotearoa New Zealand's most populated island, Te Ika a-Māui, in the Bay of Plenty region, Rotorua is an educational destination both beautiful and accessible, and rife with learning opportunities in all disciplines, for ākonga of all ages.
Read the Term 2 edition of School News HERE
A famous geothermal area, Rotorua is rich in history and geography. The local iwi of Rotorua, Te Arawa, trace their ancestry back to Arawa, one of the seven canoes of the great migration. According to oral tradition, the name Te Arawa comes from a shark that rescued their waka from a sea creature they encountered during their journey. The people of Te Arawa then settled in the Rotorua region in the 14th century. In the early 2000s, the Waitangi Tribunal recognised the mana of Te Arawa over the Rotorua area, and the iwi manage the lakes of Rotorua to this day through Te Arawa Lakes Trust.
In the early 1880s, the relatively newly established New Zealand government began work on Rotorua city as a tourist destination on land leased from Ngāti Whakaue. However, relationships broke down soon after and by 1888 the town was crown-owned. By 1894, railway access increased growth in Rotorua, seeing the development of European spas and gardens in the fledging town. Some of these historic buildings are still in use today, housing the museum and art galleries.
The unique history of Rotorua is also inextricably linked to its unique geography. Less than an hour from the main city is Mount Tarawea, which, in 1886, produced the largest and most destructive eruption in New Zealand's modern history. Beginning early on June 10, the eruption lasted for 6 hours, creating an ash column of 10 km. The explosion was heard as far away as Blenheim in the South Island.
This explosion destroyed one of New Zealand's most famous tourist attractions, the Pink and White terraces. The terraces were instrumental in driving tourism to the area before their destruction. These structures were formed from upwellings of geothermal springs which carried silica-saturated chloride water. Antimony and arsenic sulfides, as well as some gold, gave the springs their distinctive colouration.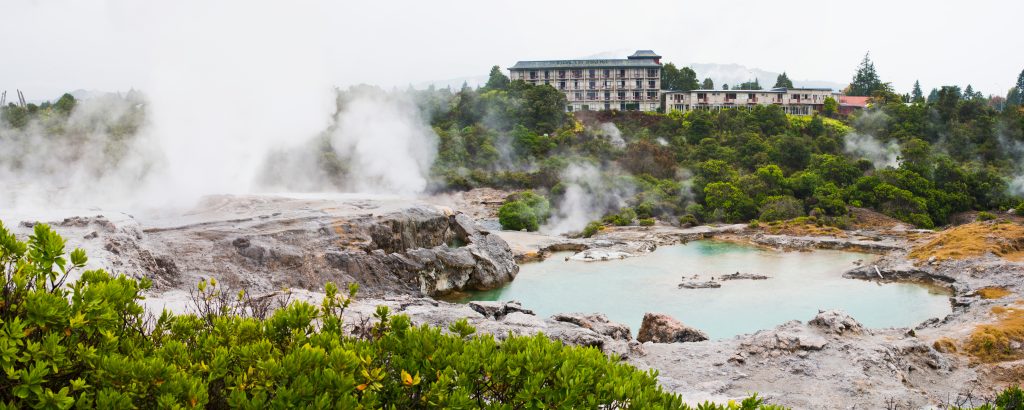 Despite the loss of the Pink and White Terraces, there are still plenty of famous geothermal formations in the area, including the famous Pōhutu Geyser. It's the largest in the Southern Hemisphere, and extremely active, errupting up to 20 times a day, to heights of 30 m. The geyser resides in the Whakarewarewa area, which is home to the famous fortress Te Puia, known as being an impenetrable stronghold.
Adventure seekers will also find plenty in the region, which is home to the Redwoods and the Whakarewarewa Forest. There are plenty of walking tracks and mountain biking trails, and the famous Redwoods Treewalk, which will lead ākonga through century old trees. Along the way, ākonga will learn of the unique ecology and history of the forest.
Many of the tourism providers in the region also offer education experiences, many with their own curricula tailored to all levels of NCEA, complete with worksheets and educational leaders. There are also many accommodation options for large groups in Rotorua, including campgrounds and hostels. In some cases, operators can also offer transportation options and meal plans.
Being a central location, Rotorua is also the gateway to many other hotspots in Te Ika a-Māui such as Taupō, where students can engage with the wai, or see the mighty Tongariro and its surrounding national park. The possibilities are truly endless with a EOTC trip to Rotorua! For more suggested learning opportunities, School News reached out to a few providers in the region.
The Rotorua Heritage Farm introduces art and animals to students of all ages.
The indoor 3D Trick Art Gallery is a one-of-a-kind experience in New Zealand. Demonstrating to students that art is not boring, the gallery features more than 50 life-size and super realistic 2D murals, which change to 3D through your cameras. Students' creativity can run wild, posing, performing, and laughing for the camera. Capture images of escaping a great white shark, fighting a giant octopus, traversing a thundering waterfall, falling out of a hot air balloon and so much more.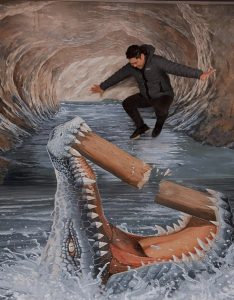 Encouraging team work and cooperation, students are placed into groups and must work together to capture the best creative photo, with the change to win a small prize. The activity also builds photography skills, and develops innovative thinking.
Being with animals brings out the best in people, and the farm is an exciting educational experience for all ages. Some children have never been close to a large animal. The Farm Tour allows children to interact with the farm animals, and enjoy getting up close and personal with the animals, feeding and patting them. Guides will share stories with students throughout the tour, to enrich the learning experience, and will answer any questions students may have.
Blue Lake Top 10 Holiday Park provides accommodation for groups of any size. The site is popular for school camps and sports teams looking to spend time in nature for teambuilding and training.
A wide variety of accommodation options are available to suit a range of budgets, from powered and non-powered tent sites, and standard and self-contained cabins, to motel units. Indoor recreation facilities provide an ideal venue for workshops, seminars, and meetings.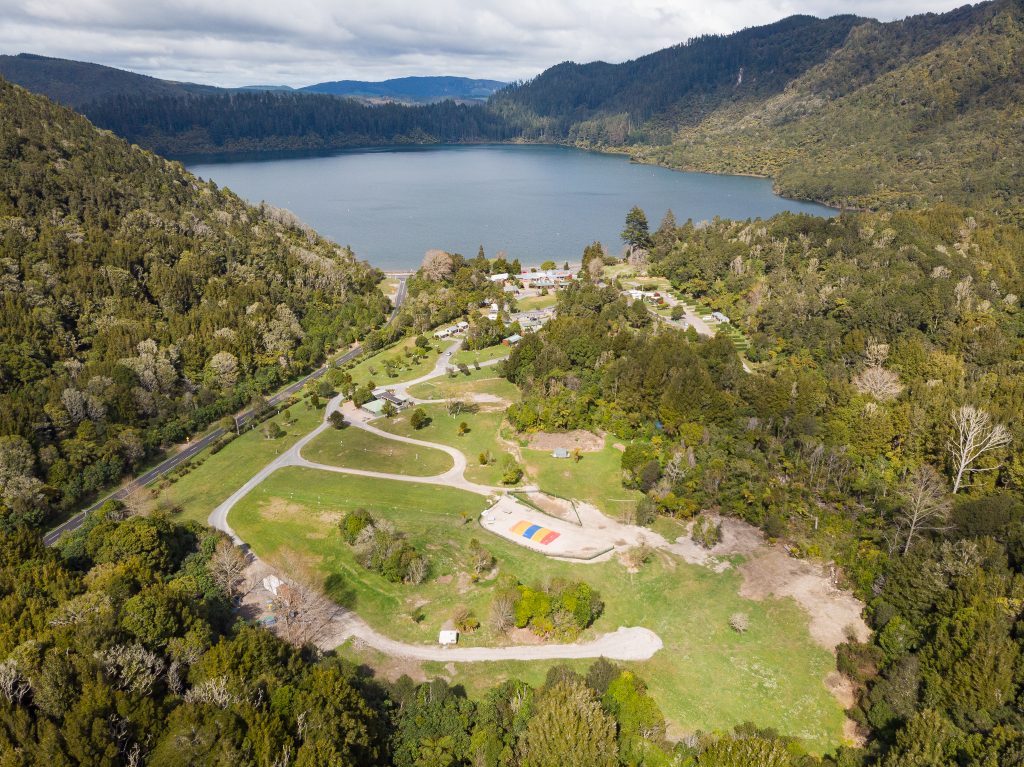 The park is central to a variety of local attractions making it an excellent base to explore the region. Lakes Tarawera, Okareka and Rotokakahi are all within 2km of the park. For those looking to travel further a field, a short 8km drive will find you in the centre of Rotorua, where you can experience a range of geothermal, cultural and adventure activities to entertain your group.
The team at Blue Lake Top 10 will work with schools to meet requirements to accommodate any size group within a budget.