News
Teaching Resources
Let students take centre stage
From developing confidence to honing performance skills and team building, we look at the benefits of theatre and live performance in schools.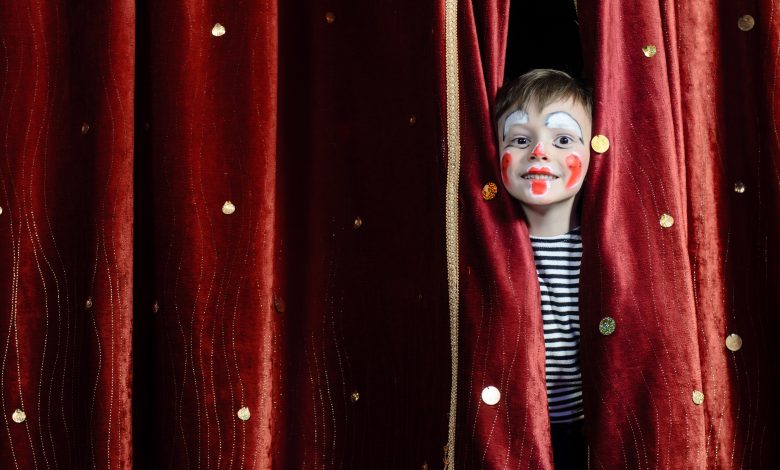 Theatre, including school productions and theatre incursions, is a valuable educational tool.
Helping students to develop new skills, and explore aspects of the curriculum in different ways, the advantages of theatre are wide ranging.
Read the Term 3 edition of School News HERE
Perhaps the most obvious benefit of staging a school theatre production is the extension of students in the performing arts, allowing them to share their talents in drama, music, dance and voice. Performing helps students to build confidence in these areas, which will in turn build their confidence more broadly.
Students who are not involved in the performing arts through their classroom subjects may be encouraged to try something new, and step outside their comfort zone to appear on stage in a production. This can help students discover new interests, and explore hobbies and pastimes beyond their usual activities.
Of course, a school production, goes beyond the people on stage. Students who are not performers can be involved in different aspects of the production, including set and costume design, sound and lighting, and promotion of the production. There is also the opportunity for students to sell tickets, or assist on the night with ushering. Opportunities, then, are available for all students to become involved.
This large-scale involvement in a shared project can help students build a sense of pride in their school, helping them to feel more connected to their school, their teachers, and their classmates. This will in turn help students to feel happier at school, positively impacting all areas of their learning, as well as their social and emotional development. This sense of connection can extend to the wider community, as parents and families help out with the production, or come and watch a performance.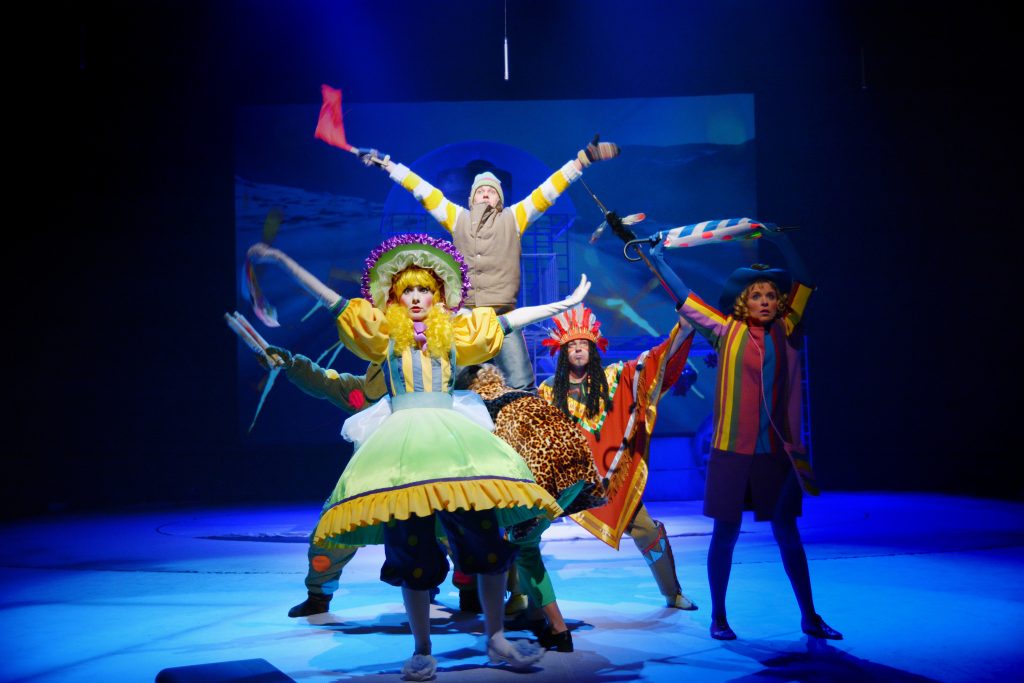 A musical brings together the discrete learning areas within the creative and performing arts, blending elements from each discipline. This can allow for teacher collaboration and co-teaching across subject areas. From collaboration, teachers may learn new ideas or consider different ways of approaching a subject. Co-teaching can help lighten the load for individual teachers, as the responsibility of preparing and delivering a lesson can be shared.
The performing arts can help develop a range of skills which will benefit multiple subject areas, including improved communication skills, giving and receiving feedback, working in a team and collaborating, and effective time management. The unpredictable nature of live performance helps students develop the ability to think quickly and improvise when things do not go to plan, and to stay calm in difficult situations.
Engaging an external company to present a theatre production to students is another way to incorporate theatre in learning. Productions can complement history or social science studies, bringing subject matter to life in different and interesting ways. Students may better connect with content when presented in this way, leading to improved learning outcomes.
Through theatre productions, students may be exposed to different cultures or philosophies, challenging them to consider things from a different point of view. This helps build their capacity to approach tasks with an open mind, considering the impacts of their actions on a global, rather than individual level.
Whether you are staging a school production or hosting a guest performance, there are important things to consider. Firstly, the intended audience will impact the choice of performance. All productions should be age appropriate and engaging for students, and the links to curriculum clearly established. For in-house productions, schools must ensure they have obtained the necessary licenses and permissions to stage the performance.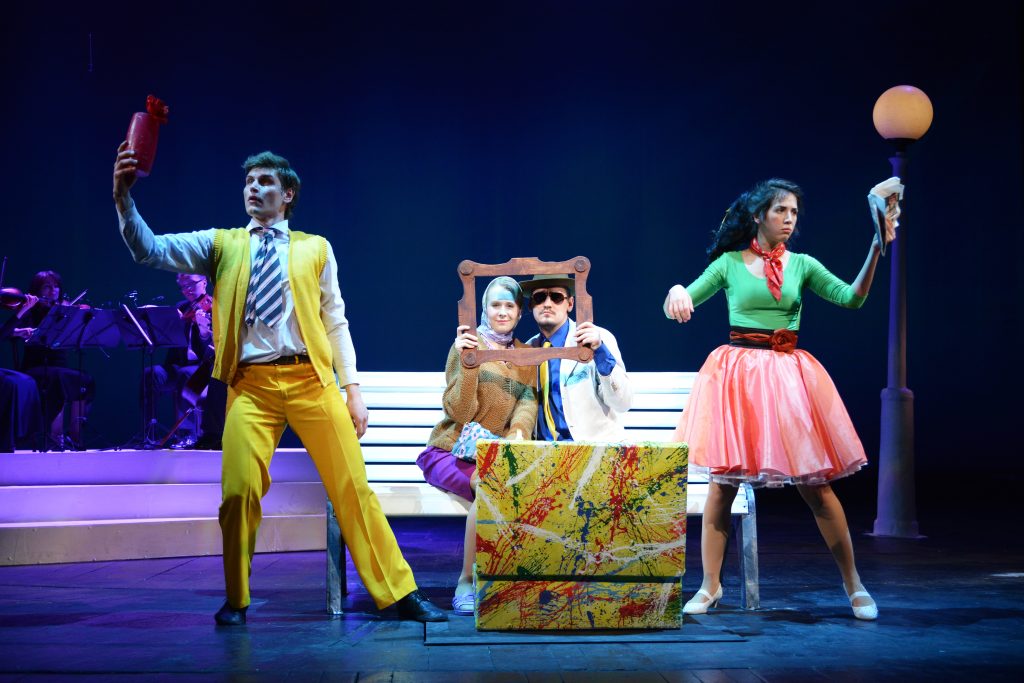 The size of the space to perform, as well as the capacity to hold an audience should also be considered. If audiences are to be seated for a long time, ensure seating is comfortable, and the space is adequately cooled or heated.
Access to technology, including sound, lighting and special effects can impact your choice of performance. Some schools choose to install professional sound and lighting boards, allowing students to learn how to operate these. If performances are to be held at night, ensure there is adequate lighting of the performance area, and for audience members to take their seats.
Provide external companies with a clear brief, outlining their requirements and expectations before they arrive to perform. In some instances, a site visit ahead of the performance may be useful to ensure the space is appropriate.
When it comes to choosing a stage for your school, Lloyd Sutton, Stronglite Staging Managing Director thinks portable staging is a great option for schools. "No matter whether the school has a dedicated theatre or performance venue or uses a multipurpose venue or gym, portable stage sections add great versatility and allow a large variety of events to be supported.
"A permanent stage restricts the use of the stage to that one area. The size of a permanent stage is also unable to be changed, and has a fixed width, depth and height," Mr Sutton said.
"Depending on how many sections of portable staging are used, the set up can be a large Kapa Haka/Performance Stage, a catwalk, tiered seating risers, orchestra risers or structure for show sets. Stage sections can be easily stored and transported.
"Leg heights are easily changed to suit a specific use including outdoor set ups, ramps, stage extensions to permanent stages or platforms for performers. Experts should be involved if high platforms are required."
Mr Sutton's most important advice is to choose your portable stage solution wisely. "There are a variety of options out there but remember, the bitterness of poor quality remains long after the sweetness of low price is forgotten."