News
Sports & Recreation
Fun and functional sport surfaces
Make a statement and encourage students to get involved in sport, with practical and colourful playing surfaces.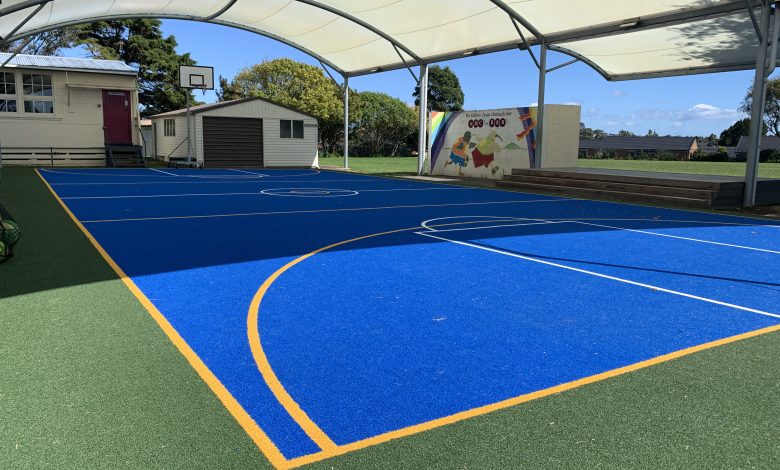 The benefits of exercise as part of a healthy lifestyle are well documented. School sport is a great way for students to stay active, make friends and have fun. From hockey to netball, tennis and athletics, the opportunity for young people to become involved in sport are wide ranging. Sport can give students a break from study, helping them to relax and unwind.
Read the Term 2 edition of School News HERE
The New Zealand Ministry of Health says that young people need to be active as often as possible. They should do at least one hour of moderate or vigorous exercise over the course of a day. Regular exercise, the ministry says, can help children develop strong muscles, bones and joints, develop and maintain healthy lungs, and maintain a healthy weight. Regular exercise can also help to reduce stress, and promote better sleep, which are both important for developing minds and bodies.
Participation in school sport can help build friendships and foster a sense of belonging within the team, and the school community. Connectedness and sharing experiences is important for young people, and helps to combat feelings of loneliness and isolation. Through sport, students may interact with people outside their usual social circle, helping to broaden their friendship group and expose them to new people, ideas and interests.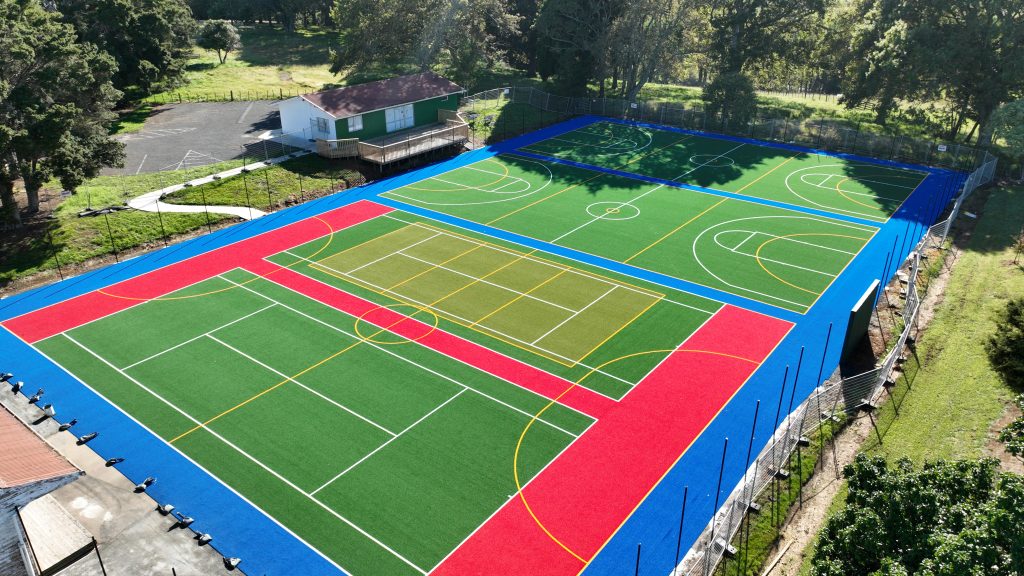 As well as boosting their physical fitness and wellbeing, participation in extracurricular activities, like sport, helps students develop a range of skills. Time management, teamwork, personal responsibility, as well as a sense of belonging and shared identity within the team and the school can be fostered. School sport can also help to develop a love of sport and exercise more broadly, setting students up for a lifetime of healthy habits.
To help keep students excited about school sport, it is important to have the right equipment and playing surfaces. Students who practise and train on the same type of surface on which they will compete may perform better. A familiarity with how the surface will behave will provide a competitive advantage. Providing the right playing surface may also minimise injuries, as surfaces are tailored specifically to the activity they are being used for. This is particularly important for young, developing bodies.
Before deciding on the best court options for your school, consider which sports are most played at your school, and what facilities are already available. Planning for the future is important, so make sure there is the ability to upgrade courts, or install more playing surfaces as necessary, as the student body grows.
As well as courts for specific sports, like hockey, netball, basketball or volleyball, schools may choose to install multi-purpose courts. Multi-use courts can be used for more than one sport, and can be an effective way to maximise space and still provide professional playing surfaces for students. The ability to be used for multiple sports means multi-purpose courts will be used by students year-round, catering for both summer and winter sports.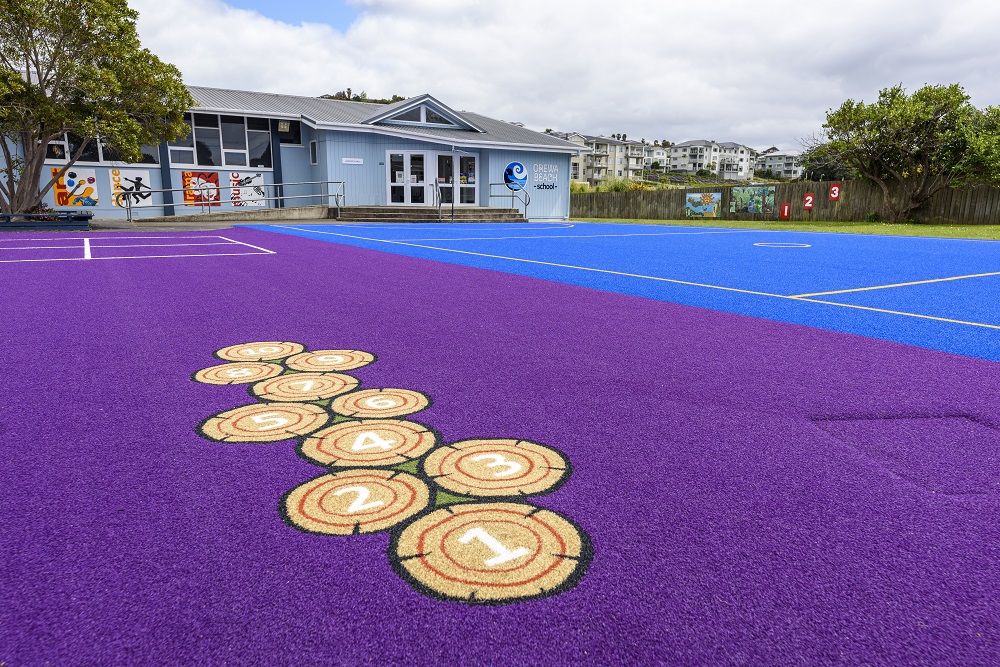 Installing and maintaining suitable playing surfaces can demonstrate to students the school's commitment to school sport, and the pride the school places in its sporting teams. Providing an elite level surface raises the esteem of the sport, and may encourage greater student participation.
Beyond the immediate school community, suitable playing surfaces may make your school an attractive venue for hosting inter-school competitions, or community sporting clubs. This will again raise the profile of the school and its sporting teams. Hiring out your playing facilities to external organisations may help generate extra revenue for the school.
Design options for playing surfaces can add some fun. Consider making a focal point of your surface, giving your school community something interesting to look at even when a game is not being played!
Is it time to install or upgrade playing surfaces at your school? We asked the experts for their advice.
Phil Lewis, Managing Director at TeamTurf, said sports specific surfaces are great for one individual sport, though with classroom space at a premium, many schools are opting for multi-use courts.
"Schools are incorporating as many sports codes into their multi-use court areas as possible to maximise space. Budgeting for shade structures is a good idea, to extend the life of the court and facilitate court usage at any time, day or night. The space can then also double as an all-weather teaching space.
"We have seen a big move within schools towards brighter, contrasting colours on multi-use areas. This can define the different sports codes or just to create a contrasting court surround. It's also a great way to incorporate the school colours within the court," Mr Lewis said.
"When resurfacing an old and worn asphalt or concrete surface, it's important to undertake a thorough check of the surface and complete remedial work as required before installing the new surface.
"Good drainage is an important part of drying the surface as quickly as possible, preventing wet and slippery surfaces. As a court ages and wears, moss and algae can build-up on the low side of the court, or where it may remain shaded during winter months. Regular maintenance of these areas is important to prevent or remove algae and moss, which can be a slip hazard."