News
Strike coverage unfair, says educators
Teachers' strikes have made headlines again following industrial action last week – but is the media coverage balanced?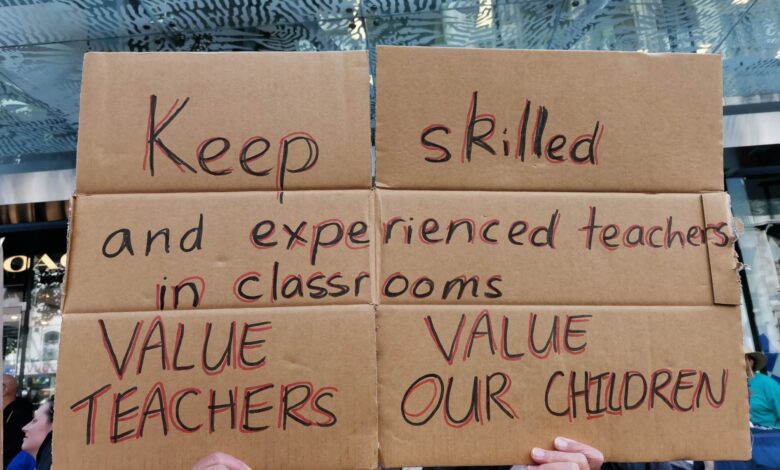 Last week, teachers across the country walked out of their classrooms and onto the streets for the second time in a series of rolling strikes, which began in Southland and made their way up the North Island.
The strikes come on the heels of another Ministry of Education offer made at the last minute, in efforts to stop the strikes from going ahead.
However, secondary teachers weren't satisfied with the latest offer, or of the media coverage surrounding the strikes and events.
Read the latest edition of School News HERE.
One Auckland secondary school teacher said the latest offer was "borderline insulting" and said that it felt like "a cheap incentive to get us to stop striking but not an actual solution to the plethora of issues plaguing education in Aotearoa."
They elaborated that recent media coverage of the strikes "paints teachers as the stick in the mud," and noted that the second offer was "almost identical" to ones made earlier.
Speaking to RNZ during the Wellington strike, teacher Clare Preston agreed, stating that the most recent offer given by the Ministry of Education didn't add much except a longer term.
"It essentially means that we'd be locked into this offer that we're really discontented with, just for a longer period of time so in many ways it's worse than the offer we had back in October."
At the same strike, acting PPTA President Chris Abercrombie said "we need a collective agreement that contains real improvements to both pay and conditions, however key areas are not addressed in this offer".
Despite this, pressure has started to mount on teachers, especially with media coverage focused on school disruptions and attendance issues. Ministry of Education's general manager of Employment Relations, Mark Williamson, made a point of referencing school disruptions when commenting on the strikes. Minister of Education Jan Tinetti made similar references to learning disruptions, saying she was "surprised" that strikes were continuing despite the new offer.