Profiles
Effective Online Learning with Mt Hobson Academy
"It's nothing like lockdown learning... the results are just amazing," says Saira Boyle, Principal of Mt Hobson Academy.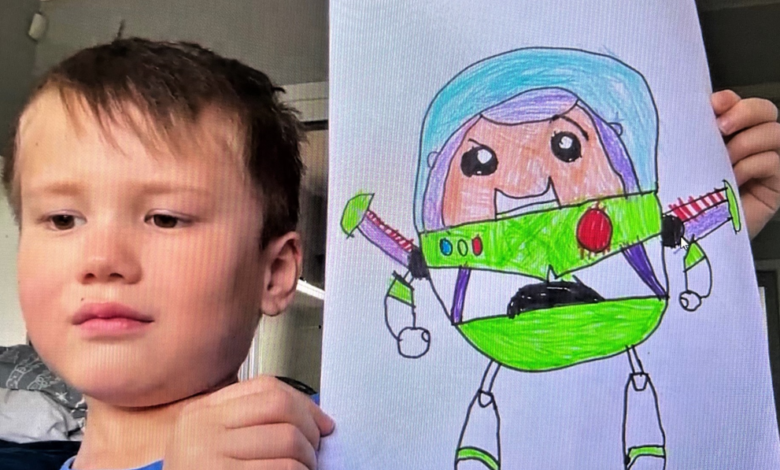 "I've been absolutely blown away with the opportunities that offering something different can give to our kids. There's a whole number of children who this system isn't working for… the nature of on-site schools just doesn't meet the needs of all kids."
Saira Boyle is the Principal of Mt Hobson Academy (MHA), a fully online school that offers its services to New Zealand tamariki nationwide. An educator for 25 years, Boyle began her career as a teacher in the UK before coming to New Zealand. For years, Boyle taught at secondary schools in the country before moving into the primary school sector, where she became a principal.
Read the latest print issue of School News HERE.
For her entire career, Boyle had been based in the mainstream school system, teaching and working at on-site schools. She said becoming principal of an online school happened largely by accident.
"Because I was so connected with and thriving in the regular system, I hadn't even considered how [online school] could be an option. However, in the regular school system, I was becoming increasingly frustrated and challenged by the many barriers that were there for our kids."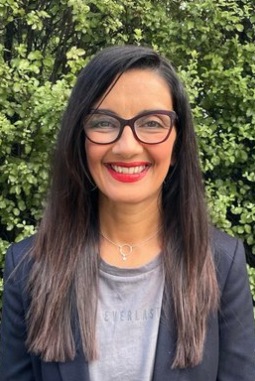 So, when Boyle was approached by a hiring member of Villa Education Trust, who run MHA among other private and Designated Charter schools, Boyle saw a "serendipitous opportunity".
Opening its doors near the beginning of the pandemic, MHA is already proving itself to be a leader in the online school community of New Zealand.
The school runs two models of online learning. The first is the "teacher-led" model. Students from Year 1 to 13 are supervised through the project-based curriculum by a professionally trained and qualified teacher. Each class has no more than 15 students, with some classes having as few as four students. Boyle describes the project-based curriculum as "super engaging" and "really challenging". This model of learning for Years 1 to 10 prepares students for NCEA, which is taught at MHA from Years 11 to 13.
The second model is a parent-led one, where parents teach their children under the supervision of the qualified teachers at MHA. This model means that parents are very invested in their children's education, accessing the curriculum and designing it to suit the individual needs of their child. Boyle describes it as a "hybrid" between home-schooling and the online school. Parents also have regular meetings with teachers, where they're supported to teach their child in subject areas like English and Maths.
Boyle says that this model of teaching has helped students at MHA to really thrive. She puts the success of the online model down to several factors, including a decreased burden on their teachers and the high engagement of whānau. Boyle describes the relationship between the teachers and parents as a "respectful, professional friendship"; she says that ākonga seeing their whānau invested in their education really thrive as a result.
For some ākonga, Boyle believes that the online model works because on-site schools have fundamental barriers to effective education.
"When you put 28 seven-, eight- or nine-year-olds in a room with one teacher, the noise, the stimulus, the distraction [can] become a major barrier.
"There are a growing number of young people who have autism, or other learning delays… if you're got one teacher for 20+ children, and each one has a specific set of needs, it's really hard to have all those needs met."
At MHA, the small class size and the online delivery means "every child is in the front row," and they have a more accessible and personal relationship to the teacher. Additionally, Boyle says there "is no time wasted… there are no distractions and disruptions with all the things that happen in regular school, and so the curriculum is uninterrupted. It's rigorous, it's robust, it challenges students, but because it's a project-based curriculum, it's highly academic."
MHA also seeks feedback from its students each term. Boyle says she regularly hears from ākonga that the online delivery feels more efficient, due to a lack of travel time, and the degree of comfort that studying from home affords.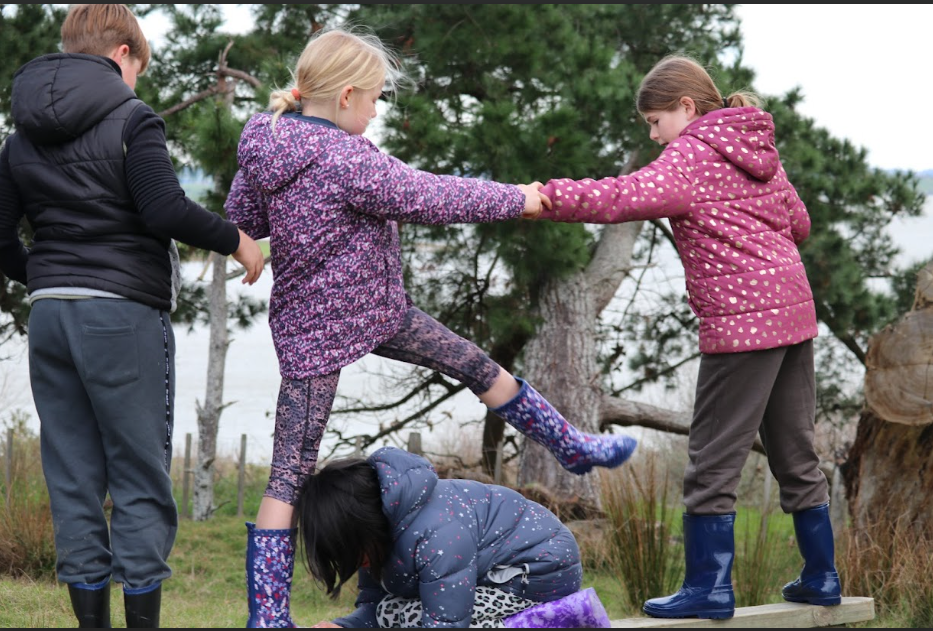 The project-based curriculum also ensures that each ākonga has a degree of responsibility and agency for their learning. Boyle says that the combination of all these factors has led to some students achieving impressive levels of academic success.
"It's amazing how engaged they are, and how quickly they pick up the online skills… I witnessed the junior teacher – teaching years two, three and four – doing work that I would expect year five students to be doing in an on-site school."
Boyle also stressed that the learning at MHA wasn't at all like lockdown learning delivery, which she said was "a real quick and shock response to [the pandemic].
"This model is planned. The teacher learning is deliberately planned for the online experience, and I can see the difference because the results are amazing."
Although the courses are delivered online, Boyle stresses that the ākonga aren't on screens all day. MHA places an emphasis on wellbeing and mindfulness, and part of that is managing time spent on screens, and students' relationship with technology. The timetable is structured to reflect that: classes are structured in 55 minute-blocks, and there are 10 minutes between classes for "brain breaks" where ākonga are encouraged to go outside, to stay hydrated, to go and talk to someone in-person.
For younger ākonga, all online learning happens before lunchtime. Of the four blocks, one is an independent project block, where a project coach is online if needed, but students aren't on screen with a teacher. In the afternoon, ākonga are encouraged to do more arts, music and health and P.E activities. There's even a community service block where students are encouraged to go out into their community and volunteer, whether that's reading in a retirement home or collecting litter.
One of the common concerns new parents have is the lack of social interaction for their children in an online school, says Boyle. Students at MHA are far from isolated, though. Partly, the school connects parents in similar areas to each other, helping to form the school community. Boyle notes that parents in one area often get together and take their children on their own field trips, visiting museums, or other social activities. Ākonga also make friends and connections within the online classrooms. There's also camps that happen each term, which build relationships between the students that span year groups.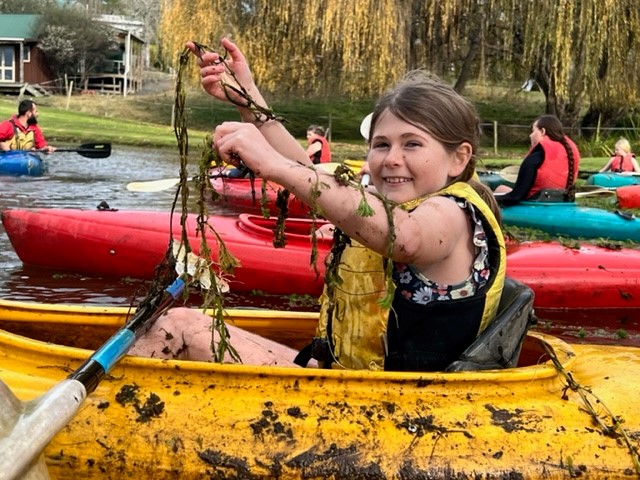 Importantly, Boyle says that she wants the wider community to know that a school like MHA offers ākonga all the experiences that an on-site school provides, as well as other advantages.
"Screens are used as a tool for learning," says Boyle. "Students are taught how to manage [technology] and how to grow relationships both online and offline."
In fact, Boyle even believes that online learning can create real strengths for ākonga, who quickly learn online etiquette, and develop technological skills that make them highly desirable for future employers.
Although online school is a different model to the usual on-site one, Boyle is passionate about communicating that "it's okay to try something different, to step outside what's perceived as normal."
"This is normal, and kids are thriving in this model."