News
Eco-friendly wood-pellet heaters for schools
The Ministry of Education is planning on phasing out coal boilers by 2025 – one eco-friendly alternative could be wood-pellet burners.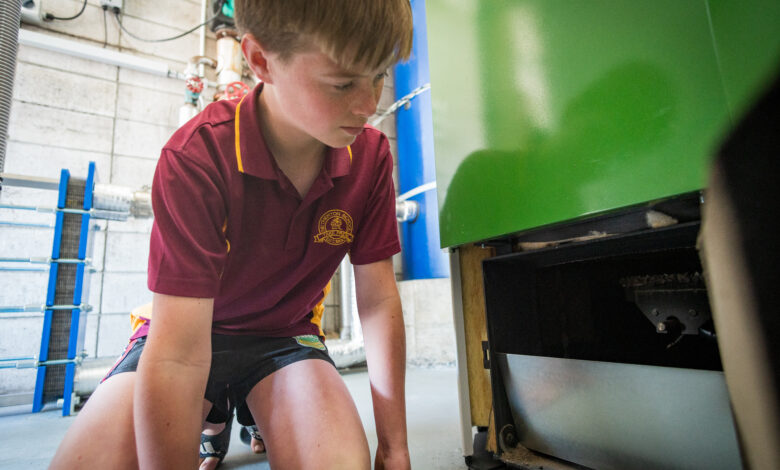 Last May, Climate Change Minister James Shaw announced that all coal boilers were to be removed from schools by 2025.
Coal boilers are notorious polluters, releasing emissions that may pose health and safety risks to students as well as accelerating climate change.
In the announcement, Shaw clarified that heating replacements would either be "woody biomass or electric heating sources." The move is expected to reduce emissions by 35,400 tonnes over 10 years. Given this announcement, what exactly are "woody biomass" heating sources, and what are the benefits to the environment?
Read the latest edition of School News HERE.
Generally, "woody biomass" heating sources refer to wood-pellet heaters. Pellet burners can look like conventional wood burners, but they burn much cleaner, are usually electrically started for convenience, and some models can be controlled remotely through online monitoring systems. They burn compressed wood pellets, which can be bought in bulk to reduce costs. Once loaded, an automatic system will load the pellets into the fire, ensuring efficient and constant heating. The rate of loading pellets controls the heat of the fire, and most models have a thermostat and timer, which allows automatic control of the room temperature.
Advantages of pellet burners include ease of use. They produce less ash than wood burners, and release less smoke and particulate matter, minimising health hazards, especially in communal spaces. This means less time is needed to manage wood pellet boilers as compared to coal boilers. Pellets are also carbon neutral, as they are made from wood and logging waste products. This makes them a renewable and energy efficient source of heat, utilising a "circular" model, where waste products are recycled back into the economy. Additionally, wood ash can be composted on-site, whereas coal ash had to be sent to landfill.
Sam Fowler, Ministry of Education Head of Property, told School News that as of the end of March 2023, 56 boilers in 52 schools have been replaced. Around 84 state schools still use coal boilers, but the programme is on-track for its goal of replacing all coal boilers by 2025.
Whether a school receives an electric or wood pellet heater as a replacement is dependent on factors such as location, availability and site-specific features. The Ministry stated that this ensures each school receives the most efficient and practical heating solution.
According to a February press release from the EECA, schools are using the programme as a teaching tool for students. Installers are encouraged by the Ministry to provide some environmental education during the installation process, giving students a sense of agency and involvement in their school's sustainability journey.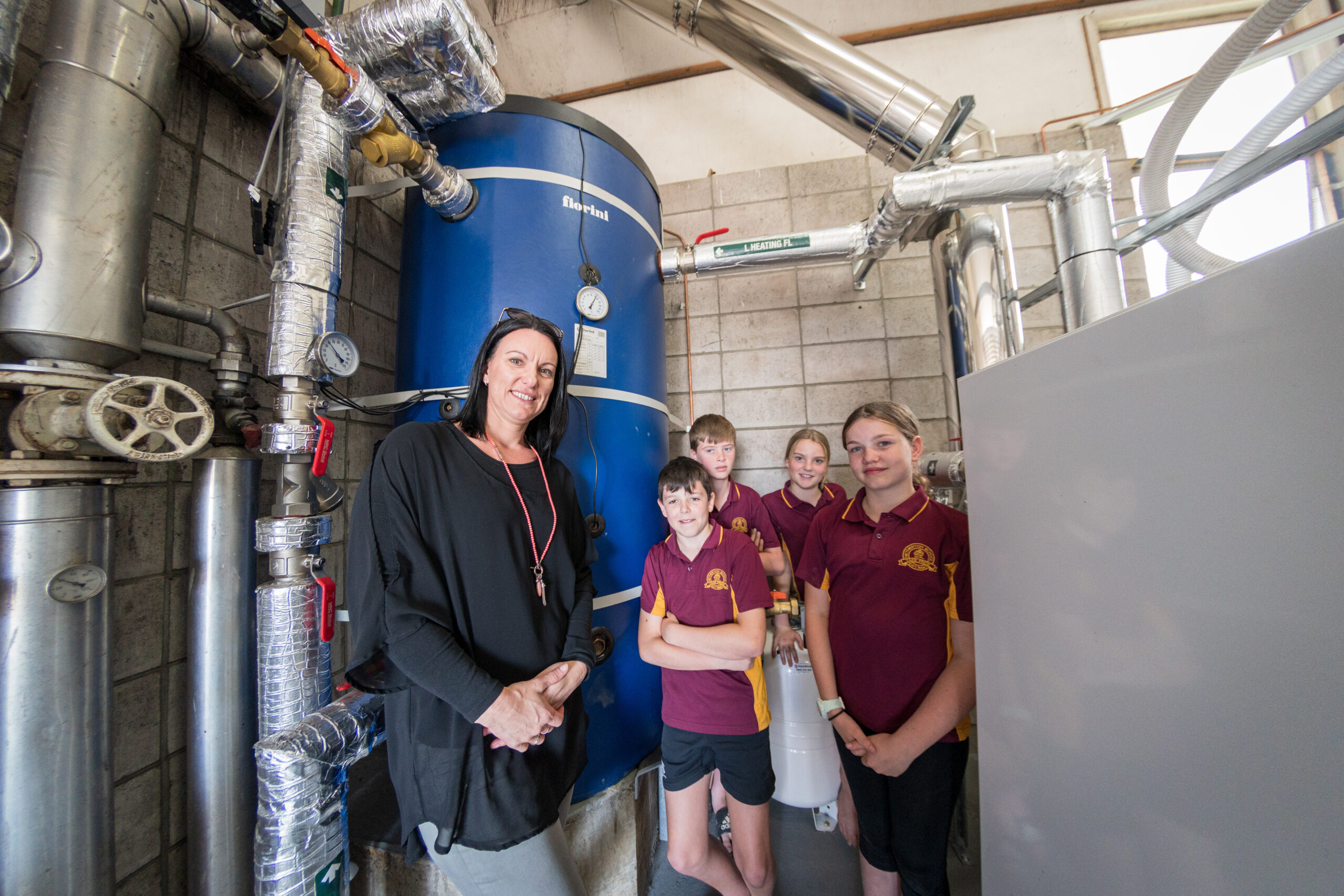 Some of the educational opportunities provided to schools have included "artwork on new containerised pellet boilers, native plantings around the new equipment and even QR codes that the students and parents can scan," said Ismael Costa, acting national programme manager for the Ministry of Education at the time of the release.
Some installation providers have also developed educational resources for teachers to ensure tamariki and rangatahi understand how the heating technology works and appreciate the environmental benefits of the boiler replacement programme. Additionally, as the plant rooms of pellet burners are much safer and cleaner than the old coal boilers, they make suitable learning environments to bring tamariki for lessons, given adequate supervision. With some models, online controls of the heating system will also produce monitoring data – including graphs and numbers – that can be utilised as a real-world example in mathematics and statistics lessons.
For more on the benefits of wood-pellet heaters, we asked industry expert Marcus Baker, of Apricus Eco Hot Water and Heating, for more details.
Baker said that wood-pellets could provide a range of environmental benefits as compared to traditional sources of heating.
"Wood pellets are made from sawdust and wood shavings and are a great example of the new circular economy in which energy and resources are used permanently and renewably. Compared to burning coal and diesel, wood pellets emit 99 percent less greenhouse gases because they are made from wood processing materials which ultimately comes from pine trees that are continually being harvested and replanted in NZ.
"The pellet boilers have extremely low combustion emissions, meaning the local air quality is improved compared to fossil fuels. For example, all the ӦkoFEN pellet boilers meet the Environment Canterbury Ultra Low Emission Boilers standard enabling them to be installed anywhere in the country.
"The pellet boilers for schools are fully automated with no manual handling of fuel required and easy to use, online control systems. The principals and property managers have an app installed on their phones so they can monitor the temperature of the school from anywhere. They use their phone app if they need the heating to run for longer during a particularly cold snap or for a parent teacher interview evening.
"Because they are so efficient, and the heating system is so well controlled, the pellet boilers almost always use less fuel than the existing fossil fuel system."
As for maintenance, Baker says that wood pellet burners require minimal effort to keep running efficiently.
"The boiler and pellet store should have a quick visual check once a week, this takes 1 minute. The automatic ash removal systems will generally need to be emptied every couple of weeks or so. Pellets need to be ordered when they are running low for delivery by a blower truck. All boilers will require an annual service by the installer or local service agent."