News
Celebrating Rotuman Language Week 2023
Preserving an endangered language and acknowledging the diverse Pacific communities of Aoteaora.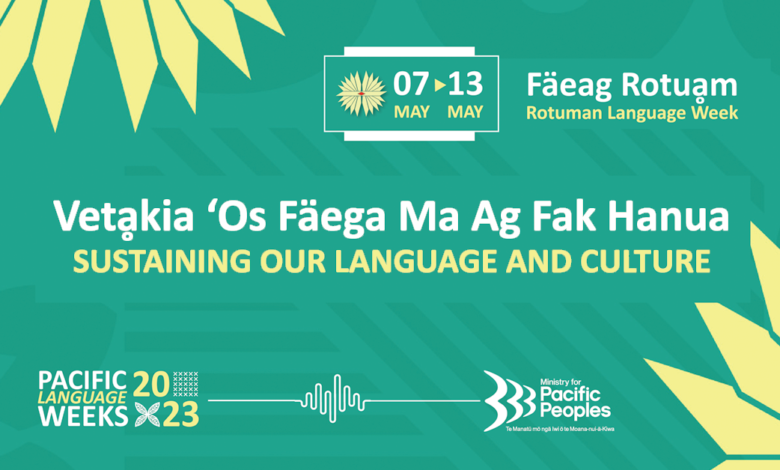 This year, Gasav Ne Fäeag Rotuạm Ta, or Rotuman Language Week, will take place from Sunday 7 May to Saturday 13 May.
Gasav Ne Fäeag Rotuạm Ta is the first of a series of Pacific language weeks – including Samoan, Kiribati, Cook Islands, Tonga and Niue – held in Aoteaora from May until November.
Read the Term 1 edition of School News HERE.
Minister for Pacific Peoples Barbara Edmonds, in her announcement of the Pacific language weeks for 2023, said "Pacific languages are a cornerstone of our health, wellbeing and identity as Pacific peoples. When our languages are spoken, heard and celebrated, our communities thrive".
Last year, Pacific language weeks in Aoteaora reached 1.6 million people, and saw $40,000 invested into fifty community-led initiatives.
"I want to encourage everyone to get involved in Pacific Language Weeks and celebrate each of these unique languages which enrich and diversify our country," concluded Edmonds.
Fäeag Rotuạm is spoken by the Rotuman community, who whakapapa back to the island of Rotuma and its nearby islets. Rotuma is a dependency of Fiji, though Rotumans are a distinct ethnicity, having their own culture and language.
Fäeag Rotuạm is classified as an endangered language. Around 12 thousand Rotuman live in Rotuma and Fiji; a further 1000 Rotuman people call Aotearoa home. At the last census, 981 people in New Zealand speak Fäeag Rotuạm. Worldwide, there are only 15 thousand speakers of the language.
This year's theme, 'Vetḁkia 'os Fäega ma Ag fak hanua' or 'Sustaining our Language and Culture', is a continuation of the 2022 theme, which was 'Sustainability'.
In a 2022 interview with Stuff, Rachael Mario, chair of the Auckland Rotuman Fellowship Group said that the theme of sustainability resonated with the community as "language is what makes us who we are, and is a part of our culture and identity… it is our duty to preserve this invaluable taonga".
That same year, the Leo Moana o Aotearoa Pacific Languages of Aotearoa report outlined the importance of Pacific languages in New Zealand communities. It found that Pacific languages were integral to Pacific community meetings, and building Pacific identity through use in recreation, sport and interest group activities.
This year, NZ Rotuman Language Week events will include public performances from the New Zealand Rotuman Fellowship, and storytelling, singing and dancing by the Canterbury Rotuma Group. A full list of events and details can be found at the website of the Ministry for Pacific Peoples.
For educators looking to participate in the effort to revitalise Fäeag Rotuạm, resources can be found at the Ministry for Pacific Peoples' website. Resources include a 6-page introduction to Fäeag Rotuạm, which outlines the vowels in the language, and some useful phrases.
The unique language has a grammatical structure akin to English's subject-verb-object, and has similarities to other Pacific languages such as Samoan.
Te Kete Ipurangi has more information and resources on how Rotuman Language Week relates to the New Zealand Curriculum, and how educators can bring the spirit of the week into their classrooms.
Fu'omus ma ạlạlum, and happy Gasav Ne Fäeag Rotuạm Ta!