News
Technology
Creating that wow factor: broadcasting studios for schools
All kids are creators! Encourage and develop these skills with a professional broadcasting facility at your school.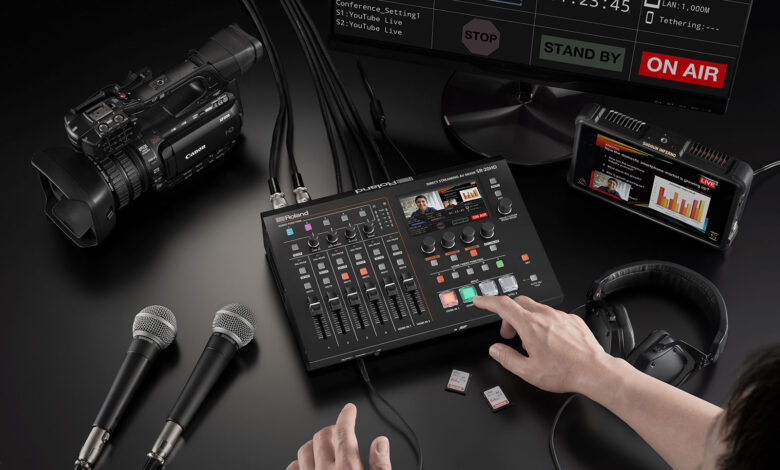 The possibilities are endless with a school broadcasting studio, which can engage students and present different learning opportunities, as well as preparing them for an increasingly digital workforce.
Read the Term 1 edition of School News HERE.
Video and audio production is a valuable skill in today's digital landscape. Familiarity with broadcasting equipment and production can be an asset in the workforce, particularly as social media continues to become an integral part of day-to-day life. That's why many schools are considering the installation of a broadcasting studio. Not only is it in-demand in the current and future workforce, video and audio production can also engage students differently, facilitating learning in a practical, hands-on capacity.
As far back as 1993, the potential of having audio and video production in schools was being recognised. One study noted "video production can be particularly useful for 'at-risk' students. For students of all ages and classifications, video production links learning to the real world.
The same study found that video production "can be incorporated into the classroom to enhance motivation, creative thinking, visual literacy, and non-linear thinking. In addition, the process broadens student attention to other areas."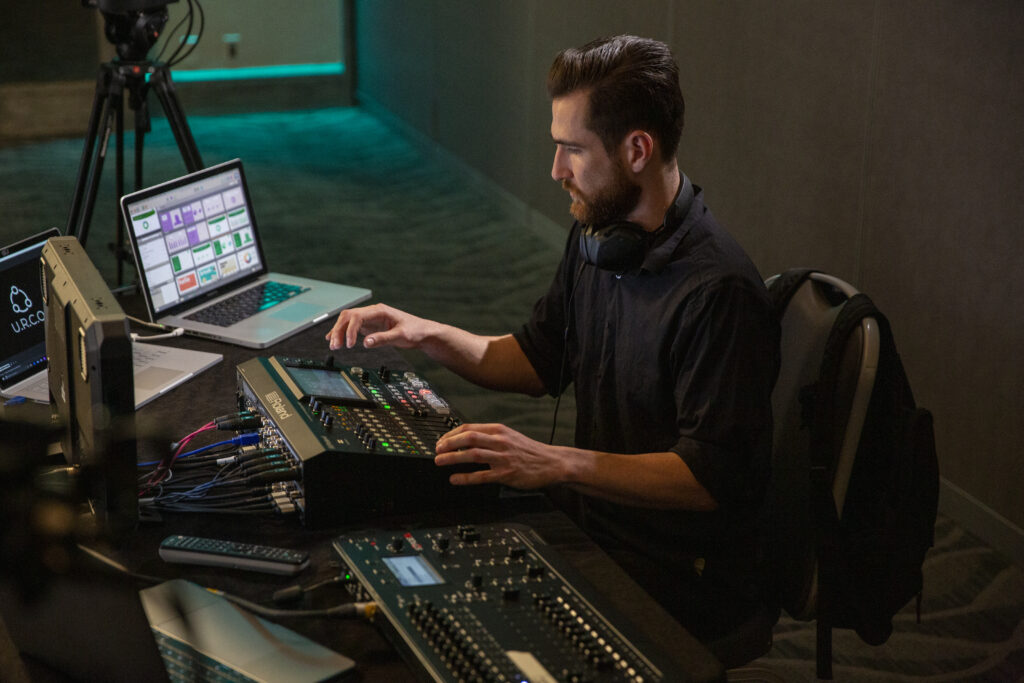 The aspects of creative design that come with audio and visual production are important skills. With them comes an awareness of media consumption, which can be used to illustrate concepts of media literacy. The possibilities of learning with a broadcast studio are vast, with the potential to create a shared culture and identity through production of school specific programmes like video yearbooks, sport-games tapes, documentaries, podcasts and more.
But what exactly does setting up a broadcasting studio entail, and can it really be done on a school budget? School News asked industry expert David Barnard, Managing Director of Gencom Technology, for his advice.
Firstly, what's most important to consider for a school broadcasting studio?
"The number one mistake is not providing a dedicated space. Having a studio which is acoustically treated to be quiet and non-reverberant makes a huge difference in producing high quality content. Plus, having a separate space allows students to focus on the production. Classrooms have many distractions, and it can be hard to keep kids focused on the project.
"It's also really important to get an AV specialist involved early in the project. AV production has specific requirements in terms of acoustics, lighting, power and network and it's a lot easier and less expensive to make the right choices at the outset than it is to fix things that were designed and built incorrectly."
What equipment is needed?
"The heart of the studio is a vision mixer which allows students to switch between multiple cameras and other video sources (such as a PC), add transitions between shots and overlay graphics.
"Once upon a time technology like this was very expensive and difficult to use, but in recent years there has been a strong focus on simplifying the user experience and bringing down the cost so that the technology is accessible to students, hobbyists and other non-professional users looking to incorporate live video into their communications strategy. Many of these systems integrate audio mixing and web streaming to provide a complete solution in one box. Some of the latest products take this a step further, enabling a show to be produced on an iPad, using mobile phones as the cameras.
In a general education environment, rather than focusing on having fancy equipment, it's much more important that students think about workflow and how they're crafting their message.
"This can be done very well with consumer-grade video cameras, a simple 3-point lighting setup and a couple of inexpensive podcasting microphones. However, if you're producing live content, such as a performance, a student news bulletin, an interview or a podcast, you need to pay attention to how it all comes together. Do you have standalone audio and vision mixers or do you use a combined AV mixer? How are you creating and overlaying graphics? Are you going to stream live or record for later distribution?
"Obviously, students can be rough on equipment, so you need tools that can stand up to heavy treatment. My best advice is to make a list of your key requirements – how many students will be involved? How will their productions be distributed? Are we using video and if so how many cameras do we want? Two or three cameras, plus a PC for graphics, powerpoint, playback of pre-recorded material or video games, etc is usually a good start.
"Come up with a budget. There are solutions for any size budget, from less than $1000 to tens of thousands of dollars. From there, talk to someone who can translate those requirements into a system design."
Why should schools consider including a broadcasting studio in their curriculum?
"Kids today are ALL broadcasters, whether they know it or not. Thanks to social media, everyone has a public image and a platform to say what's on their mind. The right message (or the wrong one) can go viral without warning, and can have a significant impact on the person creating the message as well as their community. Media literacy should therefore be an essential part of the curriculum at any level, and students should have the opportunity to learn to craft professional content. Thanks to advances made in video production technology in recent years, this is now very feasible on a limited school budget."