News
Kindergarten teachers join strikes
On March 16, kindergarten teachers will take industrial action for the first time alongside their primary and secondary colleagues.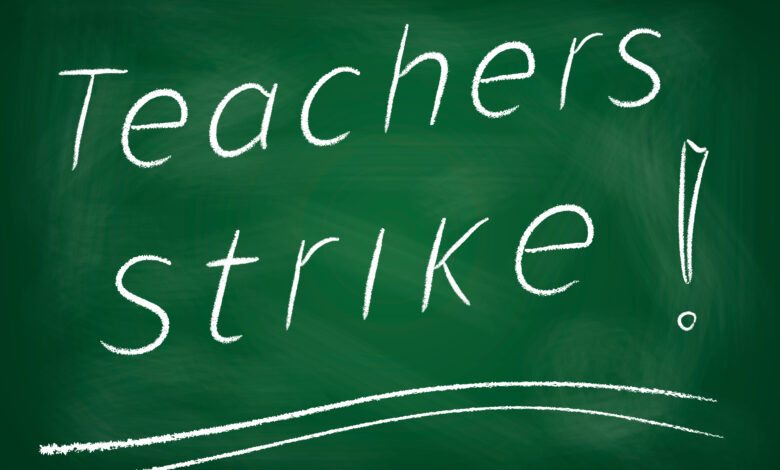 Kindergarten teachers have announced their intention to join primary school teachers and principals and secondary school teachers on their
strike on Thursday 16 March
.
They will be part of the 50,000 teachers and principals intending to strike.
Kindergarten teachers, like their primary and secondary colleagues, say that the collective offers from the government did not address their claims.
Read the Term 1 edition of School News HERE.
Kindergarten teachers want additional sick leave, removal of pay cap for relief teachers and pay recognition of kaiako Māori and head and senior teachers.
Currently, kindergarten teachers are not entitled to additional sick leave based on their experience as a teacher, as with primary and secondary teachers. ECE teachers are only entitled to the minimum of 10 days a year; they are asking for this to be increased to 15 days a year.
Jess Duff, a kindergarten teacher from Napier said that the additional leave was necessary due to their work with young children.
"My sick leave was used up very quickly last year. I had to take unpaid leave on multiple occasions throughout the year. This has put financial strain on our family and my husband has had to pick up overtime shifts which has been stressful for him and our family."
A head teacher, Duff's additional responsibilities include timesheets, rosters, meeting health and safety requirements and maintaining relationships with the community. However, she only receives an extra $52.62 per week for this mahi, and finds herself doing extra work to keep up.
"Kindergarten teachers have been driven to strike action by the lack of improvements to our working conditions," says Duff.
Kindergarten teachers also say that the pay cap for relievers has created a shortage of relievers in ECE. Although many relievers are experienced teachers, their pay is capped at mid-grade.
Additionally, kaiako in kindergarten wanted to be equally recognised with their colleagues in the primary sector. Reweti Elliot (Ngāti Awa) from Kawerau, said "What we do in kindergarten is equal to what any other kaiako Māori ro. When I look at the relativities it is the same requirements… I think it's a bit of a kick in the guts especially when te reo Māori is a national language."