News
Learning Experiences Outside the Classroom
Explore Ōtautahi Christchurch: A city rich in learning opportunities
New Zealand's garden city is brimming with cultural heritage and rich learning experiences for akonga of all ages.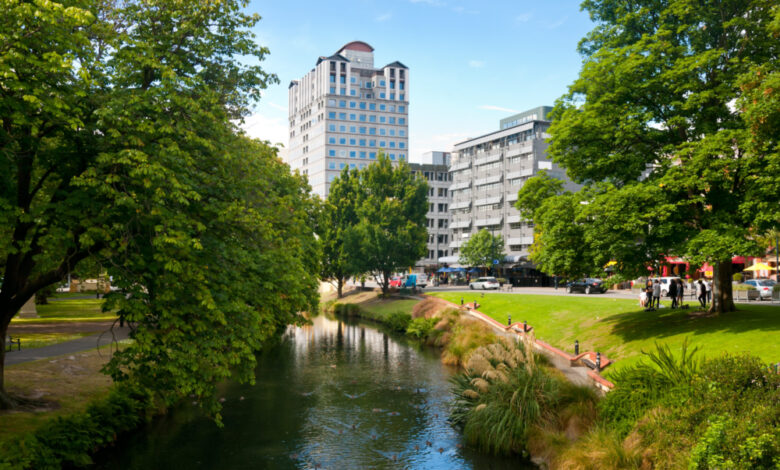 Situated on the East Coast of the wild and beautiful South Island, New Zealand's Garden City is brimming with exciting learning opportunities for ākonga of all ages.
The largest city in Aotearoa New Zealand's South Island, Ōtautahi Christchurch is full of history, and surrounded by the unequalled landscapes of the South Pacific and Canterbury Plains. Since the 2011 earthquakes, the city has undergone rapid growth, restructuring and revitalisation, making the city distinctive from other urban centres of Aotearoa. Its landscapes, cultural and historical significance means Christchurch brims with learning opportunities for students of all ages.
Read our latest print issue here.
The oldest established city in New Zealand, Christchurch's origins are steeped in colonial history, making it a rich locale to explore the new Aotearoa New Zealand Histories curriculum.
Significant history of the area includes Kemp's deed, the largest in a series of land purchases between Ngāi Tahu/Kāi Tahu and Europeans in the mid 19th century. Kemp's deed saw 20 million acres of Kāi Tahu land sold to Europeans for settlement on 12 June, 1848, with some reserves and traditional mahinga kai (food resources) kept in Kāi Tahu custody.
Later, government surveyor Walter Mantell deliberately reneged on the agreement, reserving less than the agreed upon land for Kāi Tahu settlement, and keeping some Kāi Tahu cultivated land and mahinga kai. Over a period of 150 years, Kāi Tahu have continued to fight for redress, resulting in many Waitangi Tribunal hearings and a settlement act in 1998. Christchurch City Libraries Ngā Kete Wānganga o Ōtautahi hold many rich resources on the history of Christchurch and the Canterbury Plains, and its continuing legacy.
Christchurch has an abundant cultural heritage that continues to grow and thrive.
The Arts Centre Te Matatiki Toi Ora is one example, being a national taonga, home to New Zealand's largest collection of category one heritage buildings. Following the extensive damage of the 2011 earthquakes, strengthening and restoration has been ongoing, and more than two thirds of the 22 heritage buildings are again open to the public. The Giant's House, another popular attraction, is a garden filled with mosaic sculptures, sure to spark student's imaginations. There are also rose, vegetable and citrus gardens for ākonga to learn about cultivating.
Befitting its arts heritage, the city is also home to many significant figures of New Zealand, including esteemed children's author Margaret Mahy. The Margaret Mahy playground – the largest playground in the Southern Hemisphere, built on managed risk principles – is named in her honour, and is a great place to visit for younger ākonga. While a playground visit is inherently fun, children can also be engaged in Mahy's legacy. She is the author of more than 100 picture books, 40 novels and 20 short story collections, which have been translated into many languages.
Christchurch is also home to varied ecological systems and science centres. The Travis Wetland in the north-eastern suburb of Burwood, is home to an ecological restoration project on land that was once a dairy farm. Accessible by a 4 km walk, it is the largest freshwater wetland in Christchurch. The wetland is home to many bird species, and there have also been reported sightings of the rare and endangered Canterbury mudfish. These interesting fish have been shown to survive for 85 days out of water by burrowing into holes made in riverbanks, and can breathe air.

Of course, "The Garden City" has many opportunities to expand students' botanical knowledge, with the famed Botanic Gardens offering guided tours. Plenty of exotic and native plant species can be seen in the garden, as well as the impressive Peacock Fountain, exported and installed in the early 20th century from England. The Curator's house is an impressive example of historical architecture, built from local volcanic basalt and constructed in Old English style.
Beyond the city itself, Christchruch is a gateway to a myriad of exciting opportunities and landscapes in the Canterbury Plains. Just two hours from Christchurch, Hanmer Springs is a popular destination for its gorgeous surrounds and walking trails. The nearby Hanmer forest boasts many short walks, and some of New Zealand's oldest exotic plantings, mostly pine and fir for timber production.
Hanmer Springs provides a teaching opportunity on geological processes. The water is 173 years old, beginning as rainfall in the mountains. Underground reservoirs 2km beneath the surface hold water, which is warmed with heat from the earth's core. Local legend says that the springs were a result of the ariki (chiefs) of the North Island volcanoes Tongariro and Ngauruhoe, responding to the warrior Tamatea. He called upon them to save his party from freezing on a return journey North. Flames from Ngaruruhoe flowed down the Whanganui River and landed in Hanmer Springs, giving rise to Te Whakatataka O Te Ngarehu O Ahi Tamatea, or 'where the ashes of Tamatea's fire lay'. Archaeological digs showed that the spot was used as a campsite.