News
Enriching learning environments with EOTC
More than a break from the classroom, clever planning can ensure EOTC experiences contribute to the learning goals of wider curricula.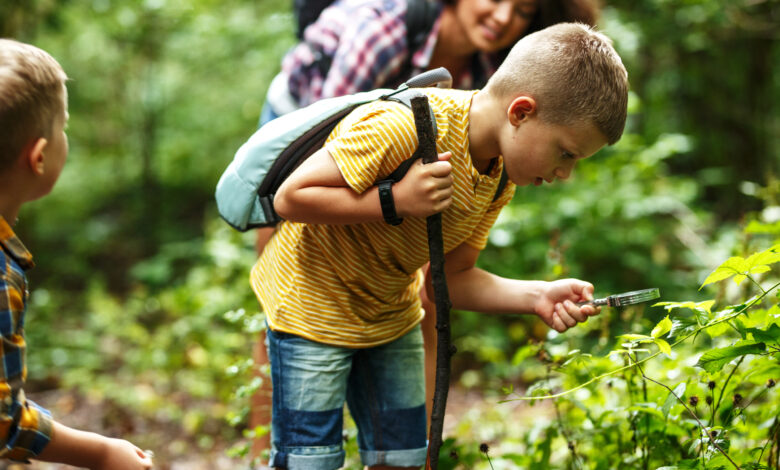 There are few educational experiences more exciting to students than a stint out of the school grounds. Whether it's the novelty of being outside a classroom, having new experiences, or deepening peer bonds, there is an undefinable quality about school trips that creates immense value in the educational space.
While some students may see school excursions as a "break" from learning, clever planning can ensure EOTC contributes to the learning goals of wider curricula. EOTC can be particularly effective when educators engage with specialist staff at off-site venues, collaboratively planning around learning outcomes.
EOTC experiences encompass a wide range of venues and learning areas, including museums, art-galleries, and learning centres, covering areas of social sciences, arts and science. These sites offer enriching experiences such as access to specialised equipment and interactive exhibits not replicable in a classroom setting.
Even reluctant learners can be engaged through EOTC. Positive connection is made through direct participation, encouraging students to form links within and between subjects, deepening understanding and empowering ākonga to enjoy learning. To meaningfully embed EOTC experiences into the curriculum, links must be made between the experience and prior learning. For specific classroom contexts, the timing of an excursion can be tailored to the aims of a module to build upon prior and future learning.
School camps or overnight stays can provide valuable EOTC experiences. Here, students can be pushed outside their comfort zone and challenged to try things they may not otherwise encounter. These experiences can help develop students' soft skills, such as teamwork, risk management, confidence, and social and emotional maturity. Developing interpersonal and communication skills, critical thinking and self-responsibility will have impacts for students' general learning, positively influencing all areas of the curriculum.
Outdoor education experiences can ground Aoteaora within a te ao Māori worldview, centring concepts of whakapapa and whakawhanaungatanga. Connecting students to themselves, each other, their communities and nature can provide culturally specific outcomes and deeper understanding of tikanga and te ao Māori. To strengthen cultural understanding outcomes of an EOTC experience, educators may reach out to local iwi and hapū, as some local marae offer overnight stays.
To find out more about the EOTC experiences on offer in Aotearoa, School News asked some EOTC providers to explain what they offer for school groups.
Blue Lake TOP 10 Holiday Park provides accommodation for groups of any size. The site is popular for school camps and sports teams looking to spend time in nature for teambuilding and training.
A wide variety of accommodation options are available to suit a range of budgets, from powered and non-powered tent sites, and standard and self-contained cabins, to motel units. Indoor recreation facilities provide an ideal venue for workshops, seminars, and meetings.
The park is central to a variety of local attractions making it an excellent base to explore the region. Lakes Tarawera, Okareka and Rotokakahi are all within 2km of the park. For those looking to travel further a field, a short 8km drive will find you in the centre of Rotorua, where you can experience a range of geothermal, cultural and adventure activities to entertain your group.
Discount rates are available to school groups and sport teams between February and November. The team will work with you to meet requirements to accommodate any size group within a budget.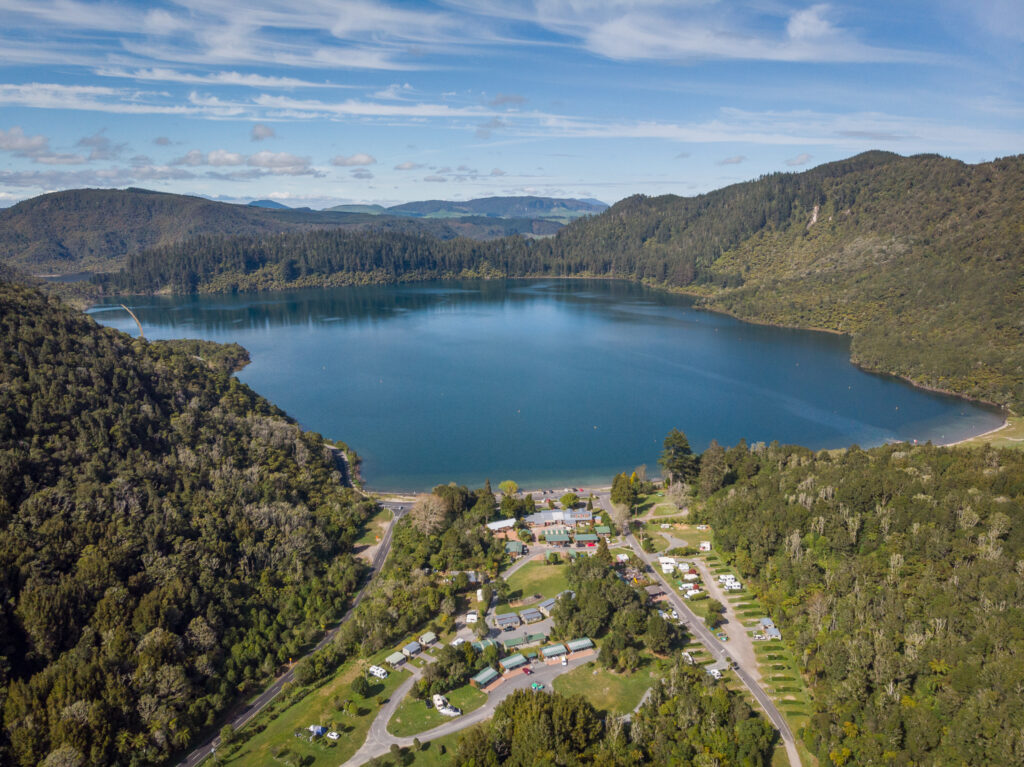 Christian Youth Camps (CYC) allows students to get hands on with outdoor experiential learning. With the Hakarimata Ranges on the doorstep, students can learn about and have personal experiences with all the best parts of Aotearoa. A variety of activities are available to suit your camp and age group, including hiking, indoor rock climbing, overnight campouts, BMX, waterslides, campfires, glow worm walks, crate climbing, ziplining and much more.
Covid restrictions in recent years have meant many students have lacked opportunities to try new things and connect with their classmates. CYC gives students opportunities to grow together as a team, through shared experiences, learning social skills and pushing themselves outside their comfort zone. In conjunction with classroom learning, this drives students to unlock their potential.
Through learning new skills and building confidence, CYC helps strengthen relationships, as students experience community and create memorable shared experiences. As well as fulfilling EOTC requirements, this helps students grow as a whole.
Located an easy one-hour drive south of Auckland, CYC works with your group to provide an exciting, tailored adventure, excellent catering options, passionate staff, great accommodation, and tidy facilities.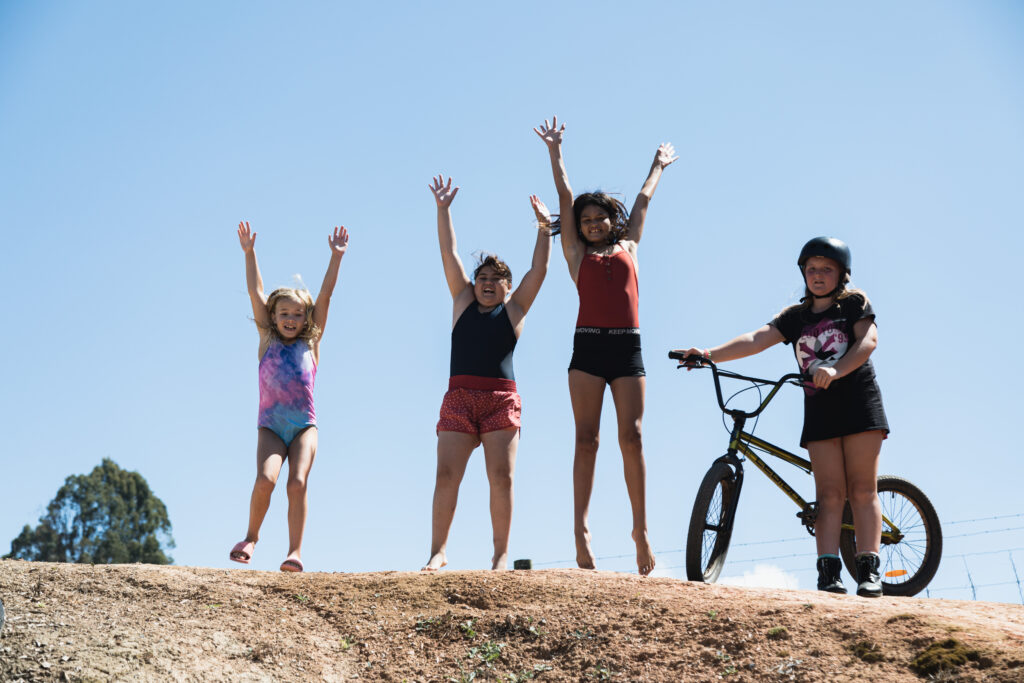 Kokako Lodge is a 100 bed residential camp based at the Hunua Falls, back of Papakura, Auckland. It offers a vast range of activities from bush tramping, camping and climbing, high and low ropes, kayak and rafting, archery and more.
The Kokako Lodge team see EOTC as bringing traditional academic subjects out into a 'real world' setting, helping to develop the soft skills of a student.
Rurally located with virtually no cell coverage, students feel like they are in an entirely different world, a true Narnia. This fresh reset allows staff to get to know individuals and their classmates better.
The Lodge operates by a kaupapa of "I am Me – I am Worthwhile", championing self-awareness and self-acceptance, and use a "challenge by choice" model; push yourself has hard as you want to.
Post Covid, the Kakako Lodge team say they have seen amazing results in grounding and 2023 is an excellent opportunity to build on this to the next level.
A 50 per cent discount to Kokako Lodge is available for first time schools evaluating the Lodge.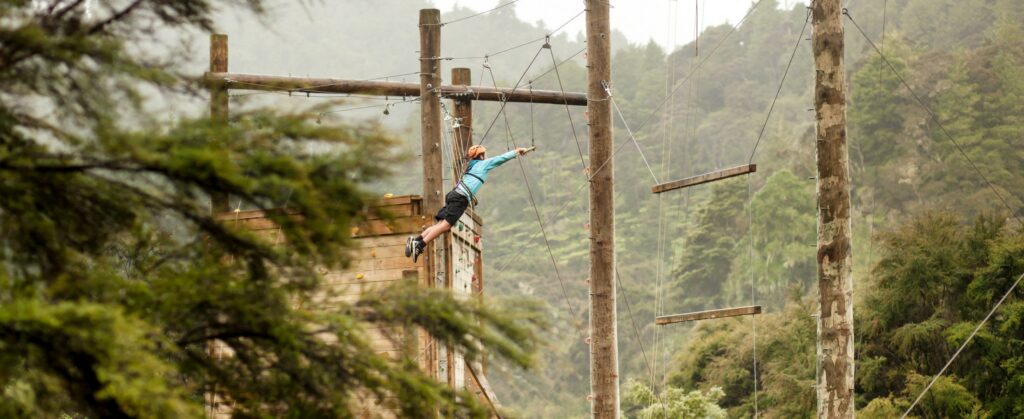 Located in Auckland, Butterfly Creek offers children the chance to explore and connect with nature and learn about the animal world. The site is easy to walk around, and perfect in all weather, with 75 per cent of the exhibits undercover. Popular attractions at Butterfly Creek include Dinosaur Kingdom, the Butterfly House, Mythical Creatures, Buttermilk Farm, Kiwi Forest and the playful train ride.
With more than 50 life-size models including animatronics that roar and move, Dinosaur Kingdom brings prehistory to life for young palaeontologists. The Butterfly House is filled with more than 700 butterflies providing an immersive experience for students interested in insects and lifecycles. Kiwi Forest is home to young kiwi that are part of a national breeding programme, providing an opportunity to see kiwi in a special nocturnal environment.
Groups can plan their visit around several free animal encounters, the most exciting being the giant crocodile feeding encounter – an experience sure to impress! Teachers can book 15-minute education sessions with knowledgeable keepers to help students learn about dinosaurs, butterflies, or conservation.
A collection of free educational resources can be downloaded from www.butterflycreek.co.nz/education-hub.
For more information on how to plan and to book your trip, visit www.butterflycreek.co.nz/school-visits.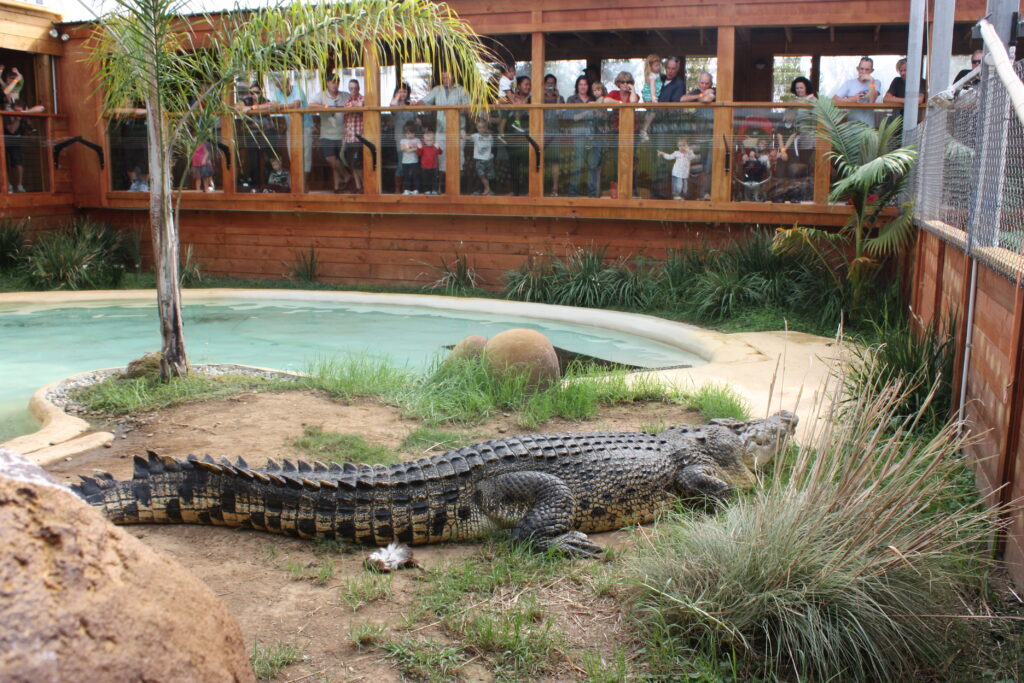 Beautiful Bay in May (BBiM) comprises of 31 exciting activities to inspire teachers and students to get out and about in nature. A collaboration between Biodiversity Hawke's Bay and the National Aquarium of New Zealand, BBiM provides excitement to get outside, with ideas that are easy to modify for a range of teaching purposes and curriculum topics, in any region of Aotearoa. Teachers can choose to involve their students in as many of the activities as they like – even if it's just one!
The activities aim to build connection with nature, which describes our lasting relationship with nature, including emotions, attitudes and behaviour, through the Five Pathways of Nature Connection (https://www.derby.ac.uk/blog/5-ways-closer-nature/).
Specific resource packs will be available to motivate and support schools, which include the 31 activities, extra resources and ideas to extend these, as well as some simple evaluation to provide teachers with assessment for learning.
BBiM begins on May 1, 2023, with schools receiving VIP early access in Term 1 to all materials to facilitate planning and inclusion of BBiM in your Term 2 teaching.
Register your interest to keep updated on BBiM by emailing your name, school name and email address to [email protected].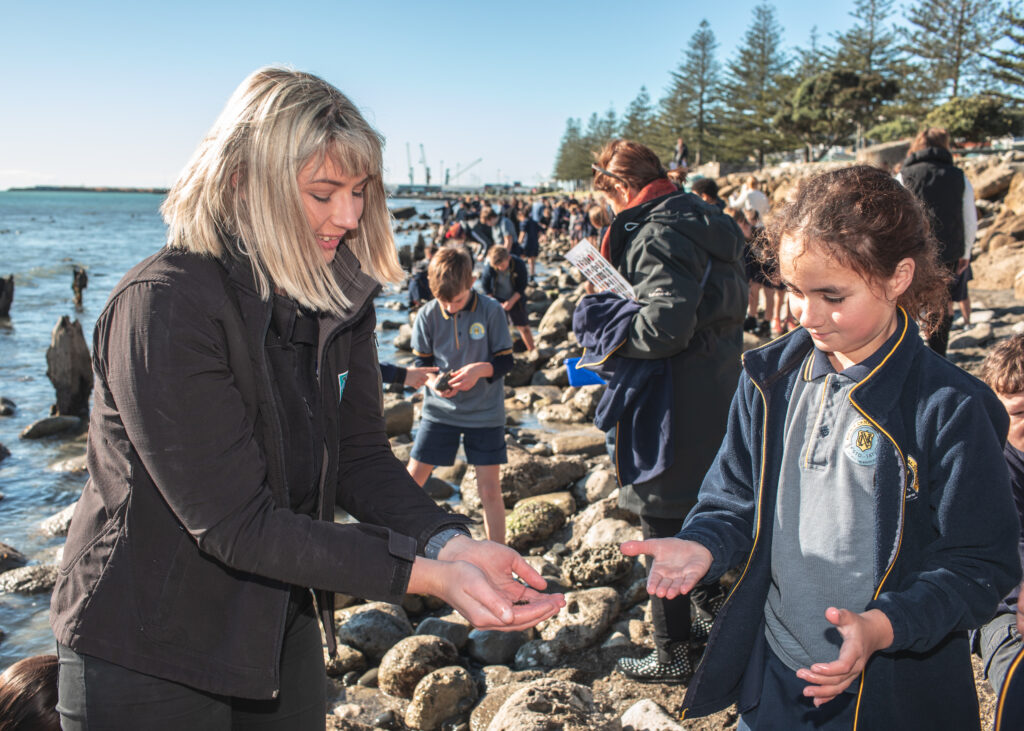 3D Trick Art Gallery encourages visitors to interact with immersive artwork. Visitors are free to touch and pose with the artwork, as long as they remain respectful and do not damage the artworks.
Upon arrival, the staff will provide a quick introduction to all groups to explain the concept of the artwork and provide instructions on the best way to take photos. This process usually takes around 2 to 3 minutes. The visit is then self-guided, with assistance available if required. A minimum of 1 hour is recommended for a visit to 3D Trick Art Gallery, depending on the size of your group.
The gallery is happy to assist with activities for different learning outcomes and ages, with the responsibility to facilitate any activities resting with the supervising teacher or organisation.
Group leaders or teachers can arrange a time to visit in advance for planning purposes, by contacting [email protected] . Students should bring their own or school supplied smartphones or cameras and any other materials required as these are not supplied by 3D Trick Art Gallery.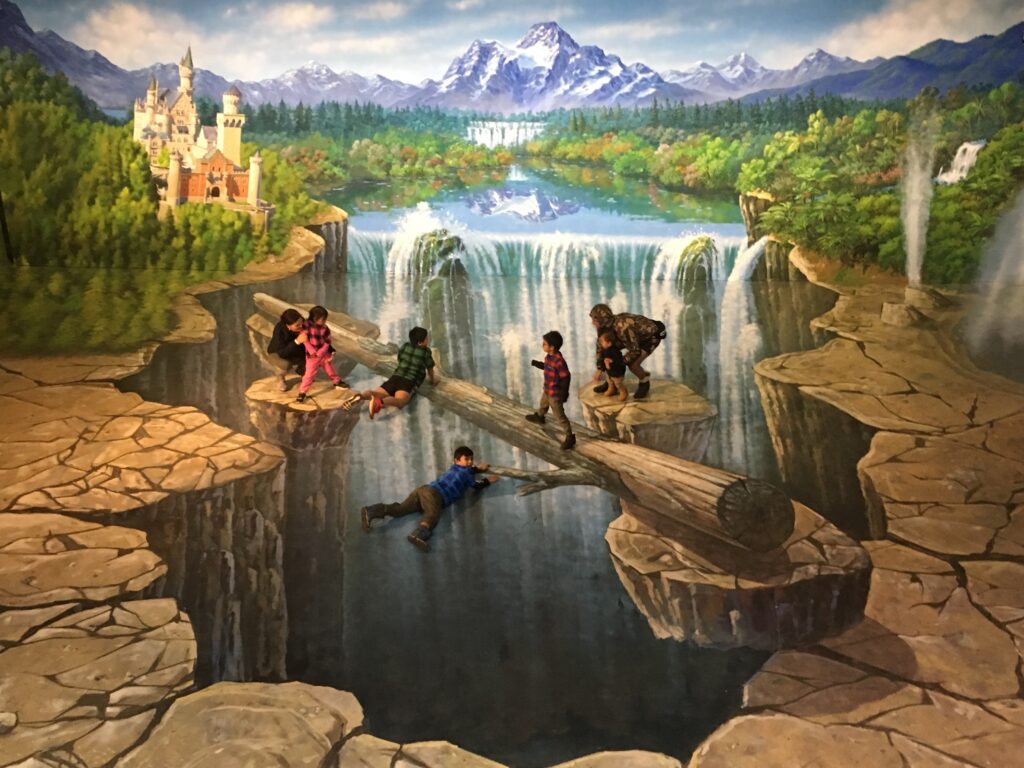 Experience Wellington offers ākonga tailored, hands-on learning at six iconic and inspiring learning institutions: Capital E, Space Place at Carter Observatory, City Gallery Wellington Te Whare Toi, Nairn Street Cottage, Wellington Museum and Cable Car Museum. Through these experiences, ākonga can learn from world-class museums, cutting-edge contemporary art, the region's only publicly accessible space science experience, and a learning environment dedicated to digital learning and creativity, Capital E.
Andrea Milligan, Experience Wellington's Manager, Learning and senior lecturer in teacher education at Victoria University of Wellington shared her insights about the benefits of education outside the classroom. "Our research with teachers and schools shows that visits can fuel ākonga inquiries and interests. The opportunities to connect learning across EOTC sites are enormous. Stories about how our histories have shaped our present-day lives, for example, can be shared through Experience Wellington's toi, taonga, and exhibition spaces. This sparks curiosity, creativity, and ideas about contributing to change".
Ms Milligan's advice to teachers for getting the most out of education outside the classroom is about collaboration: "Working with Experience Wellington learning specialists to reach a shared understanding of your learners and their questions is key. Talk with us about your local curriculum and learning focus so that we can help to bring that to life."